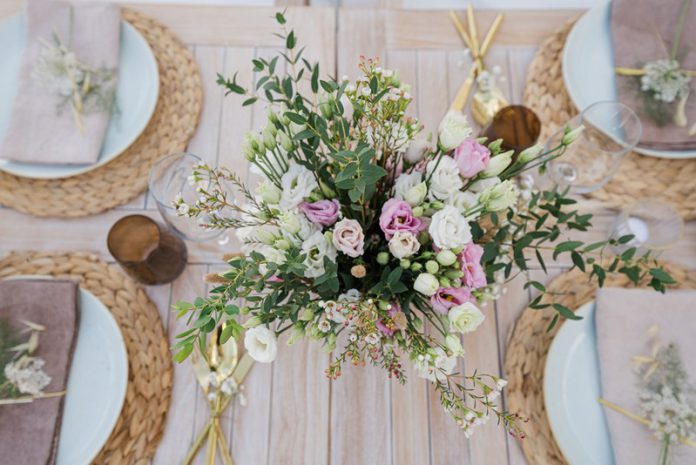 Although planning your wedding should be a happy time, it may be difficult to avoid becoming overwhelmed by the strain. That's why choosing the best wedding suppliers may make a difference. And a wedding planner is the one provider that will make arranging your wedding simple. However, it can be a significant outlay, particularly if your finances are limited. So, is hiring a wedding planner worthwhile? Yes, in our opinion! This article pens down the reasons for hiring an Asian wedding planner.
You'll get Support with Planning and Setting a Budget
Most couples must stick to a fixed budget and timetable for their wedding. Your wedding planner can maximize your budget by crunching figures, negotiating savings, and securing your best prices. Additionally, they'll keep you on track so you can complete every task on your list on time.
Experts in Wedding Design
Regardless of how many Pinterest posts you view daily, the creativity and master designs produced by wedding planners are unmatched. From the layout of your stage to the usage of flowers, they do every assignment to perfection. Therefore, if you have wedding planners, you won't need to worry about anything. Wedding planners also develop unconventional and original ideas, so you can stop using the ones you stole from Pinterest postings.
Advice on a Difficult Circumstance
You might have to decide what color flower to select, where to have the bridal shower, and what your bridesmaids' dresses should be. All of these challenging questions are readily resolved by a wedding planner. An experienced wedding planner will be able to advise you in a variety of tough situations and will assist you in making the best decision.
Comprehend Your Vision and Realize It
If you and your spouse have a certain vision for your wedding, it can be challenging to convey this to other vendors. If you employ a wedding planner, they will be able to get everyone on the same page about the style and atmosphere of your special day. A planner will collaborate with you, your significant other, and your vendors to ensure your dream wedding vision is realized.
Wrapping Up
The wedding day comes with a lot of complexity, the hustle and bustle, business, and much other chaos. Every couple dreamt of having a peaceful and elated wedding day. However, this can only be achieved when everything goes as planned. When a wedding planner is involved, you must sit back, unwind, and enjoy your big day. Wedding coordinators will carry all responsibilities, so you may spend the day grinning and interacting with visitors. They can support you in realizing your goals, assist you in avoiding mistakes that might cost you money, and make sure everything is handled for you.
Wedding Chiefs are professional Asian wedding planners who will help you fulfill your dream of having a big wedding day. The company is committed to ensuring that your day is a great one to remember by offering energy, excitement, expertise, experience, and devotion.