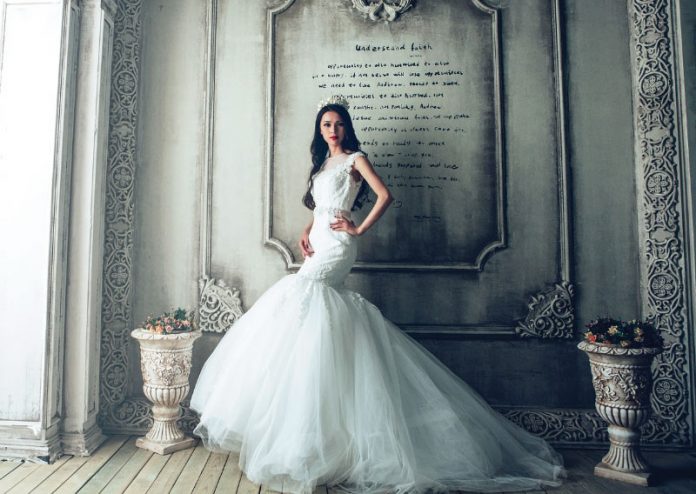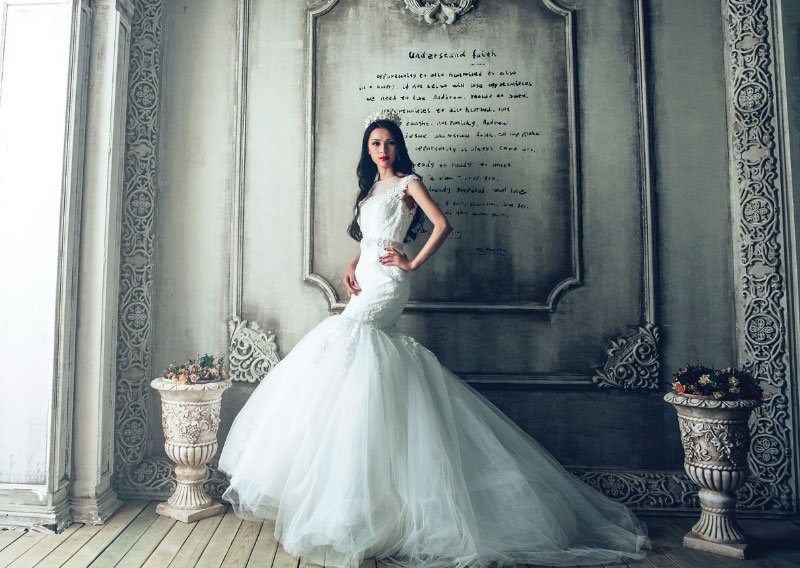 Every lady is dreaming of her wedding and, of course, in her dreams besides a prince she sees a sumptuous wedding dress. Tastes differ, that's why wedding gowns also differ. All they are giving zest to a charming lady, but to choose one of them from the whole variety isn't an easy thing to do.
Wedding dresses styles 2019 are offering great variety of daring dresses. Unique laces, plunging necklines, glamourous jumpsuits designs and lots of other wedding gowns trends are blazing in copiously before happy eyes of brides-to-be. Brides are looking at each of them and are not sure what one to prefer. They aren't thinking over the price, because the price of their happiness is much higher.
What are Current Wedding Dress Trends?
The variety of modern bridal trends is rich. The creativity of designers knows no bounds and traditional white color and designs are enriched with different colors and designs, including bold embroidery and lots of other extraordinary designs.  Lets' consider the most popular wedding dresses of 2019.
This style combines two dresses into one and a bride receives a great opportunity to detach the skirt and dance after the official ceremony. Lots of designers find it as the most gorgeous wedding dress.
Waist-cinching design and solid comfort while wearing make this dress desirable and charming. Lots of ladies prefer it, because find this style graceful and creative.
Corest Top gowns give to the ladies elegant look because of their structured bodices and splendid skirts. It is among the TOP list of very pretty wedding dresses.
The designers are focused on silhouette and style to make layered-slip or full-blown dresses. Due to this a bride can easily wear such a dress and feel herself as a queen.
For the ladies willing to show their figures – elegant style combined with bold design in this sort of dress is the best variant.
Sophisticated Jumpsuiting
Sophisticated jumpsuiting dresses are suitable not only for wedding party but also for other ceremonies.
Bows enhance muliebrity and stylishness to this wedding gown designing. No doubts, it is one of the most beautiful wedding gowns.
Wearing this dress a bride feels herself as a princess. It gives femininity to every lady and creates a charm in her image.
Simplicity is a real extraordinarily in wedding dresses. Clean lines and minimum clothing gives special elegancy to this dress.
Feather dresses are graced with various feather trims. A bride in this dress looks more   glamorous and stylish.
Colorful Wedding Dresses are in Trend in 2019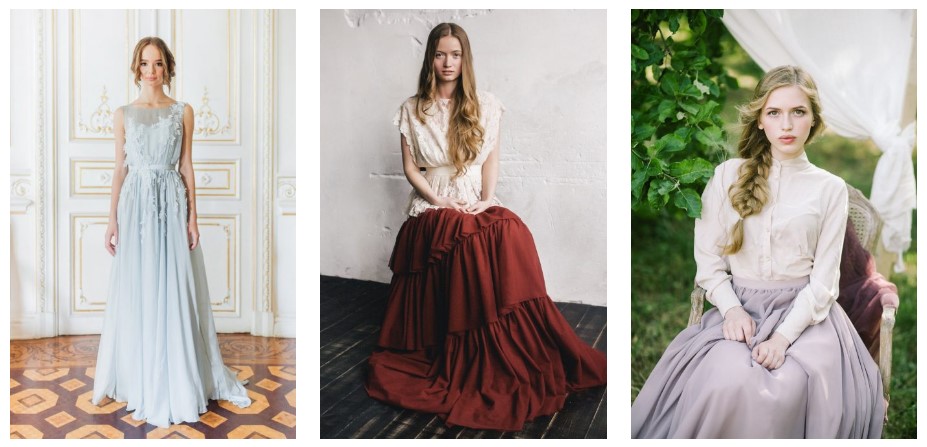 Bridal trends 2019 are offering colorful wedding dresses. Now typical white wedding dress isn't a must and ladies have broad selection in this aspect. Wedding dresses with color accent are becoming more popular. They are bright alternative to classical dresses. Non-white gowns open bridal fashion epoch. Designers are successfully using various stunning shades, making their gowns more charming and elegant. Various holographic details underline the creativity of the designer and sophisticated taste of the lady, who has put a dress on. Such hues as mint green and powder blue are so dreamy.
Really modern bridal fashion opens unbelievable opportunities before brides.