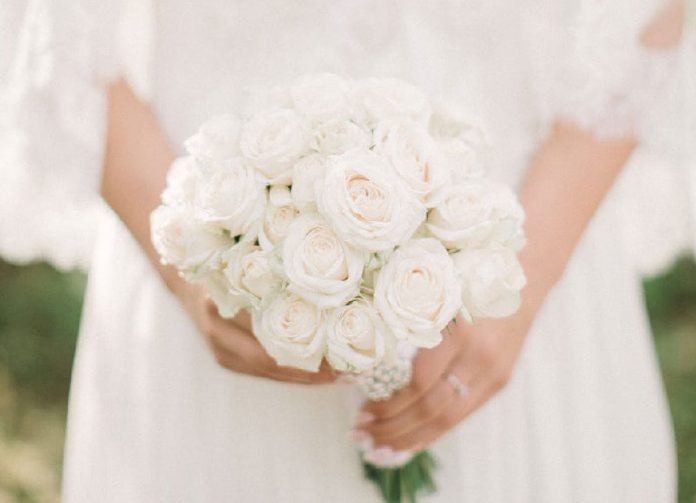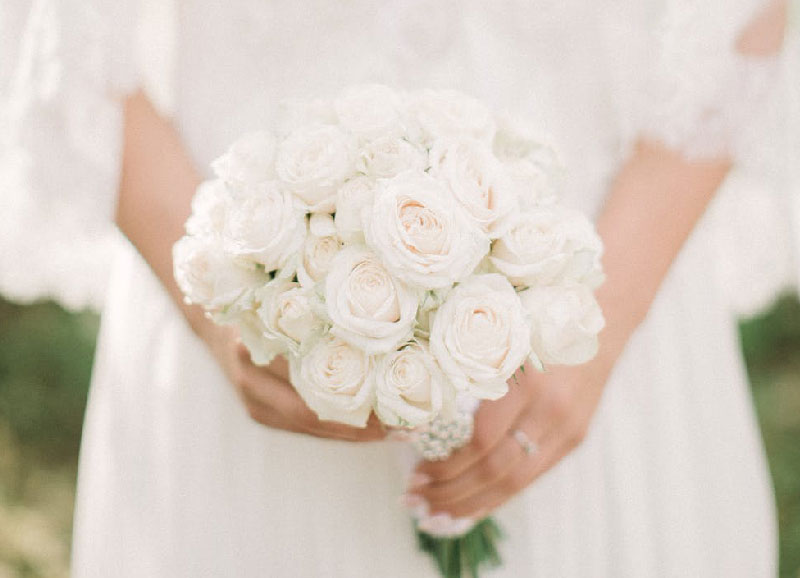 While there is something undeniably exciting about trying on wedding dresses in a fancy boutique surrounded by your bride tribe, increasingly brides are choosing to buy their wedding dresses online. Why? Because online shopping opens you up to a huge amount of options (more than you might find in a shop) and can also save you a small fortune on your dream dress.
There are a number of ways you can shop for a dress online. You can either choose the increasing number of popular retail brands that have released bridal lines, use secondhand sites like eBay or choose custom made dresses from a range of different websites. Either way, there are a set list of dos and don'ts you must keep in mind when buying your dress, no matter which site you choose to get it from.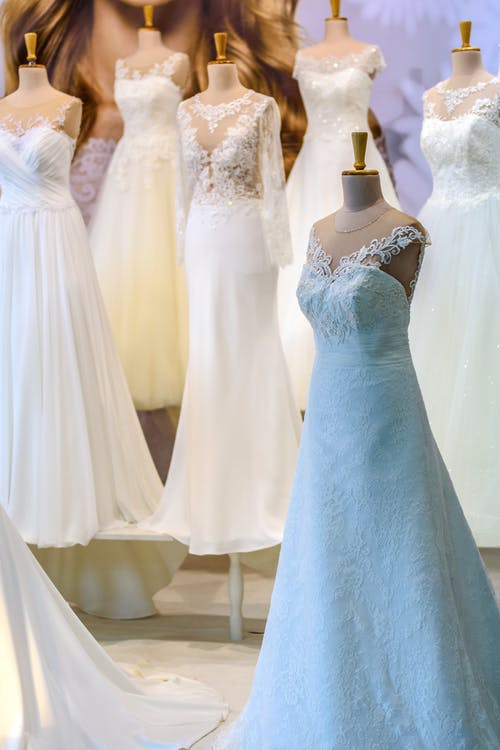 The guide from Inscripture.com will outline the most important things you need to take into consideration when shopping for a wedding dress online, to ensure you're not going to be disappointed before your big day.
Don't settle for the first thing you see
There are so many options available to you online that you don't want to settle for the first thing you see. By shopping around and looking down different avenues (such as custom designers or secondhand gowns) you'll be more likely to find the dress of your dreams. Not only this, but you might even be able to get the same or a very similar dress for less money elsewhere. So, spend some time looking around before you jump into buying your dress.
Do check the fabric
Sometimes pictures can be deceiving and actually when items of clothing arrive the fabric in no way matches up to your expectations. It's therefore a good idea to check the fabric if you can. If they have a high-street store it can be helpful to actually go in and take a look for yourself before ordering online. Alternatively, if you're having something custom made ask them to send you swatches of the fabric (you may have to pay for postage on this) before you place an order with them.
Don't ignore your normal style
On a similar note, it can be all too easy to get swept away by beautiful photos of model brides making the dress look dreamy. The reality is that despite liking the look of the dress online, it might not suit you or flatter your figure as well as you'd hope. As such, it's best to keep your usual style in mind and choose shapes and styles that you know will flatter your figure.
Do send accurate measurements
If you're having a dress custom made the last thing you want to do is send the wrong measurements. If you want to err on the side of caution you could send an ever so slightly bigger measurement and prepare to have this tailored. What you don't want is for your dress to arrive and be too small as this can be much harder to fix. So be sure to measure yourself several times until you get an accurate reading.
Don't be afraid to ask questions
Remember this is a huge decision and if you're going to be spending your hard-earned money on a dress you shouldn't shy away from asking the retailer questions. If they are reluctant to answer or don't reply at all it's probably best to avoid ordering a dress from them no matter how beautiful it is, as it could mean you'll face more problems with them further down the line.
Do look at review sites
Before ordering a dress it's a good idea to look at reviews from others who have used that retailer or designer before. If you find a string of negative online reviews this should ring alarm bells. You can check out their website, but it's also best to check independent review sites as this will give you a more accurate idea of the service and quality they offer.
Don't leave it too late
You need to make sure you leave yourself plenty of time to order and receive your dress. This is so that you have time to get the dress altered if need be, send it back for an exchange or find something else altogether. It's a sad reality that some websites are fraudulent or misleading and you need to have time to rectify the situation if something does go wrong or it doesn't turn up at all.
Do pay using a credit card
Whether you're paying the full amount or just the deposit, paying by credit card can offer extra reassurance. That way if the dress doesn't arrive and you can't get in touch with the company, or if the company goes bust, you'll be able to make a claim against your credit card and hopefully get some of your money back.
Don't blow your whole budget
You've probably set yourself a budget for what you're willing to spend on your wedding dress. But no matter how big or small this is you don't want to blow the whole thing on your dress and have nothing left for alterations at the end. Be sure to keep a little bit extra aside in case you need any last-minute adjustments made to your gown. That way you're covered, and you won't have to try and borrow funds from any other part of your wedding budget.
Do keep this in mind
One thing to keep in mind when buying a wedding dress online is that if it seems too good to be true, then sadly it probably is. If you're being promised a custom-made Jenny Packham quality wedding dress for just £100, the reality probably isn't going to match up to your expectations. So be realistic about what you expect and if something seems to be exceptionally cheap it's best to do your research into the company before you place your order.