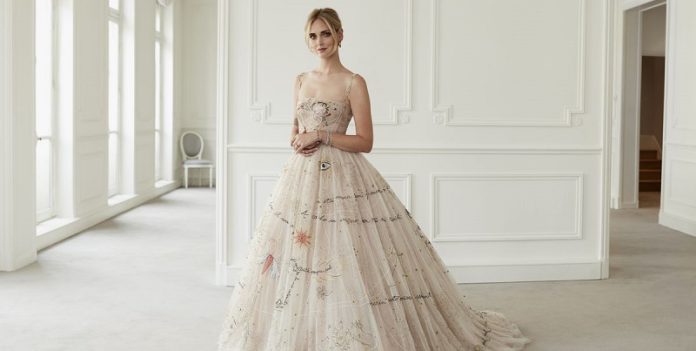 Roowedding.com – If you're a couple that's your love written in the stars, there's no better concept for your wedding day than the celestial theme. The starry night sky provides a lot of wedding inspiration, especially for your wedding dress style. From inky blue dresses to a starry gown, would elevate your galaxy theme dresses for gorgeous starry celestial wedding ideas. Celestial wedding gowns feature shimmering fabrics and sparkly embroidery and come in a variety of gleaming styles that will leave you and your guests positively starstruck.
To present galaxy theme dress on your big day, gowns studded with moon motifs or vibrant colors and constellations will look stunning as you walk down the aisle. Besides, light stars embroidered on your tulle dress will interpret subtle yet romantic for a more modest aesthetic. Not to mention your after-party wedding dress! Glittery sequin dresses or silvery slips are a must-have for your sparkly late-night look.
If you're wondering what makes a celestial wedding dress such a lovely choice for your wedding, and you're looking for the perfect starry wedding gown, look no further! We've gathered some gorgeous galaxy theme dresses that would wow your guests. Let's peek at the list below!
A Line Blue Sparkling Dress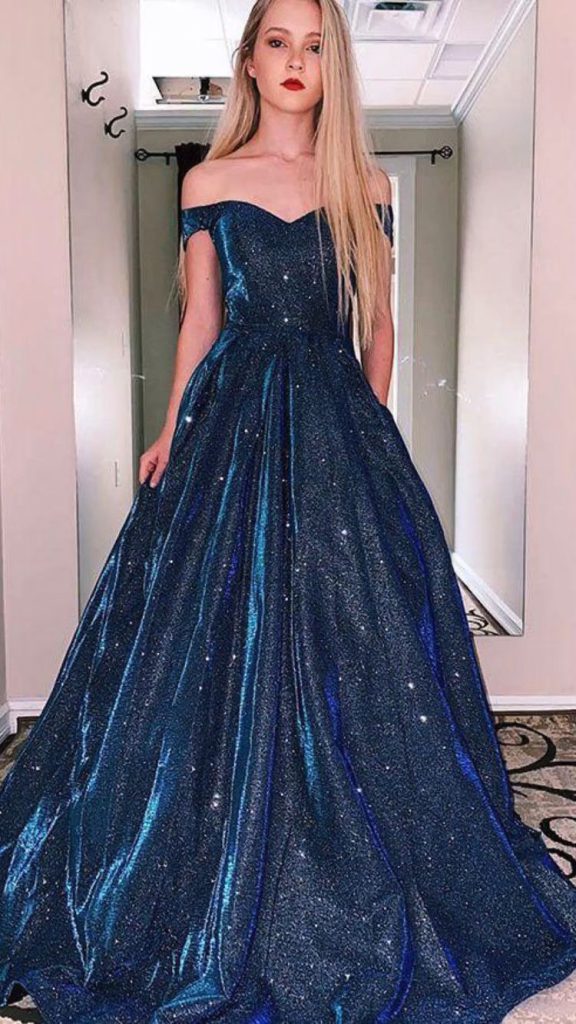 This galaxy theme dress presents a midnight sky that is full of stars. You'll get a whimsical look with blue glitter all over your dress that looks sparkling while you walk down the aisle. Overall, this celestial wedding dress is so playful and elegant to wear.
Beading Mermaid Wedding Dress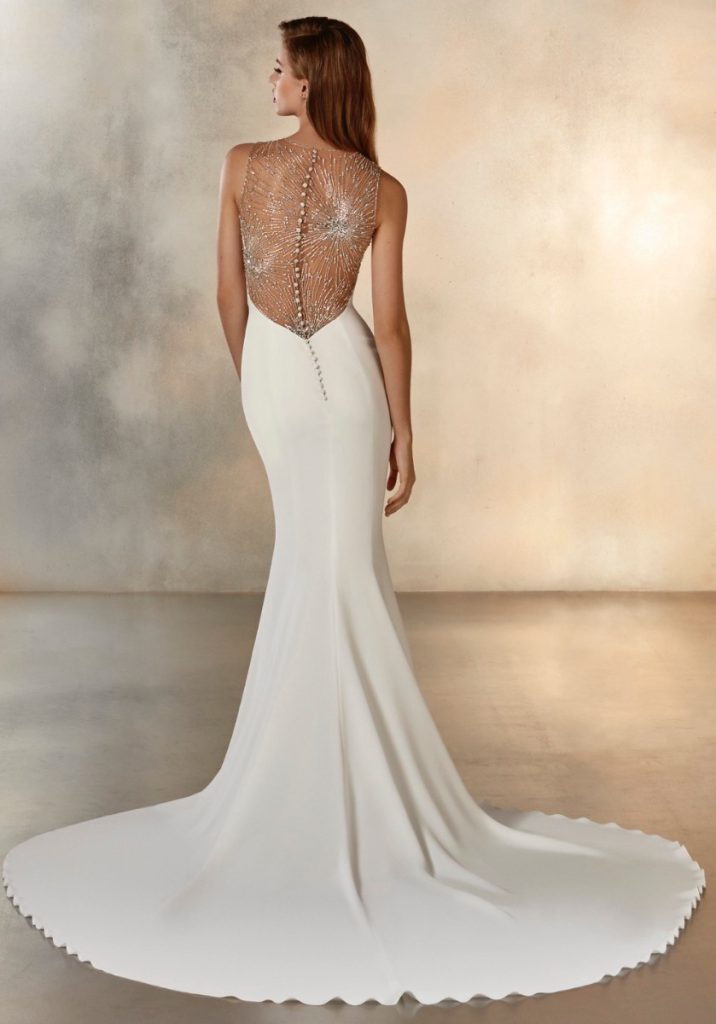 Following that, we have another elegant galaxy theme wedding dress that will draw attention to your lovely body curves. What else could it be but a mermaid wedding gown with beaded shooting star embroidery on the back? Designed with see-through fabric on the back that seems a bit flirty but still elegant. This mermaid dress also emphasizes your waistline with broad sections on the bottom, making you look stunning on your wedding day. After all, this bridal gown has luxurious look and presents a sexy impression at once.
Black Lace Wedding Dress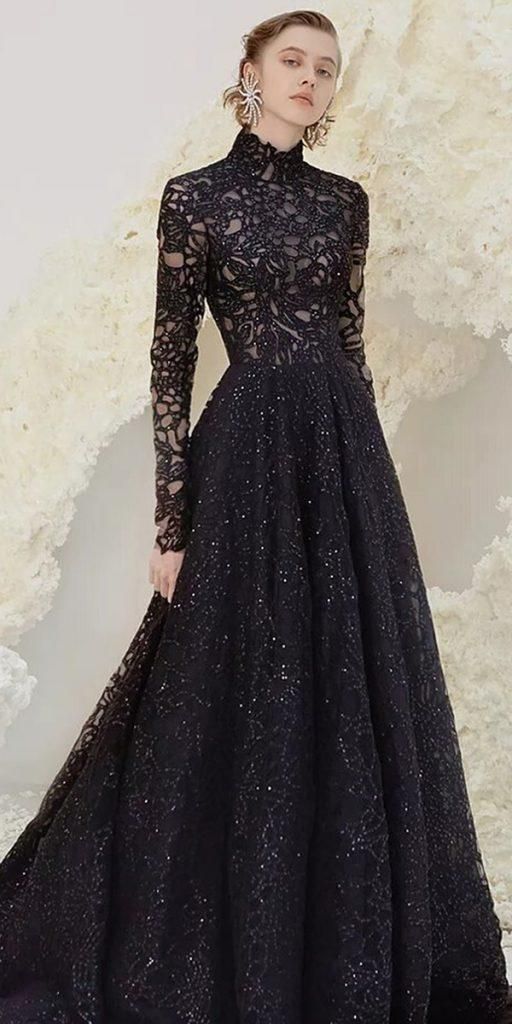 Create your celestial wedding dress by applying moody colors such as black. For this, we have a black lace wedding dress that will elevate your performance during your big day. You can choose a full lace gown that is also embellished with beads in a certain form for a starry night effect in your bridal gown. Also, for the top style, you can choose a long sleeve and mock neckline with transparent lace that will give you an elegant yet sexy look.
Shooting Star Waist Ball Gown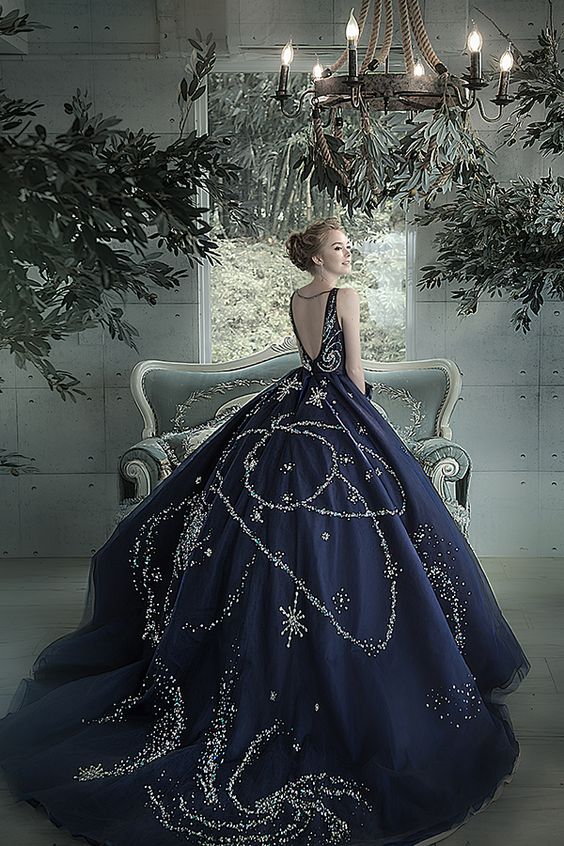 For the next one, we have a navy waist ball gown with a galactical theme for a celestial wedding dress. With a strapless model and more beaded embellishments look charming to wear while you take a vow. This galaxy theme dress appears simple but can give a glamorous look to your performance. You will notice that this gown would make you look like a Princess on your wedding day.
Constellation Blue Wedding Dress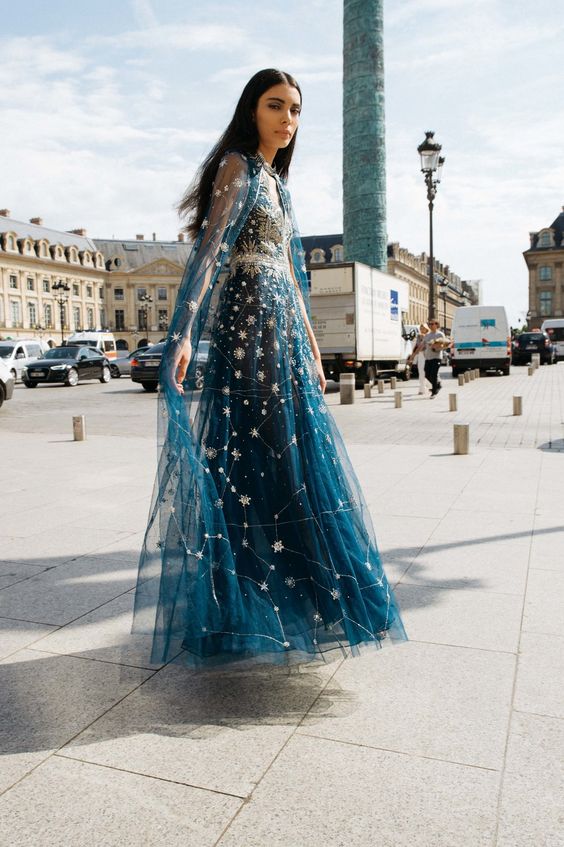 This one is a kind of bohemian wedding dress inspiration that has been designed with a celestial theme. If you desire a galaxy theme dress for your dream wedding, just bring out this blue constellation gown. This simple a-line dress with a cape and constellation embroidery is quite enough to make you appear stunning. Besides, this bridal gown is also appropriate for your bohemian wedding theme.
Galactic Splash with Dyed Wedding Dress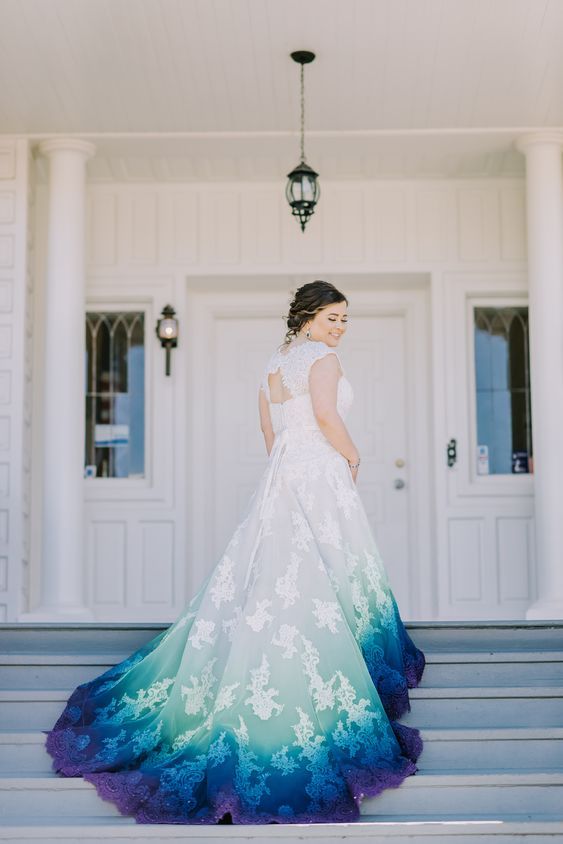 If you want to stand out in a traditional white gown for a wedding while still incorporating a galactic theme, add a splash of color to the lower portion of your gown. Bring out a dyed wedding dress with space color palettes from blue, purple, and black. You can select any style and model for your wedding gown and request your wedding designer to dye the dress in a space color scheme.
Iridescent Wedding Dress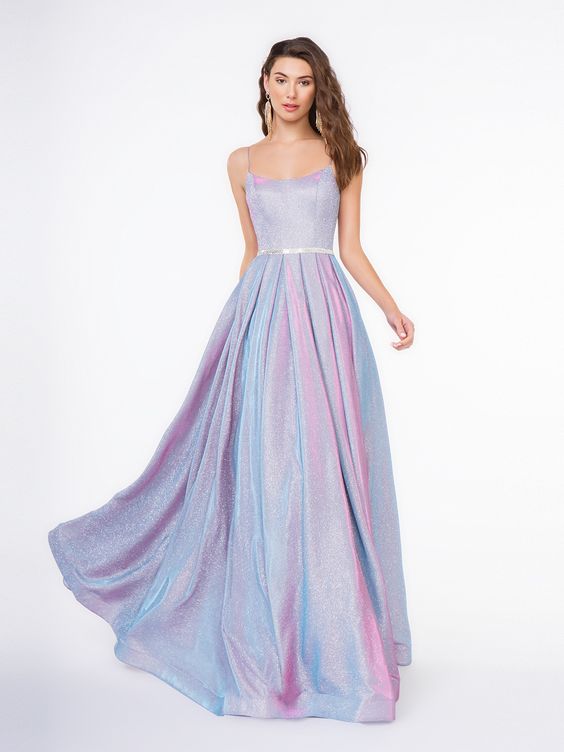 If you look for a galaxy theme dress, this iridescence gown is a must-have. This bridal gown has a magical look with a shimmering color that shifts from pink to purple to blue, all white, and it looks amazing. As you know, galactical or celestial weddings are also presented in this kind of color scheme. As a result, the iridescent gown is an excellent choice for enhancing your celestial wedding fashion.
Galaxy Constellation Black Wedding Dress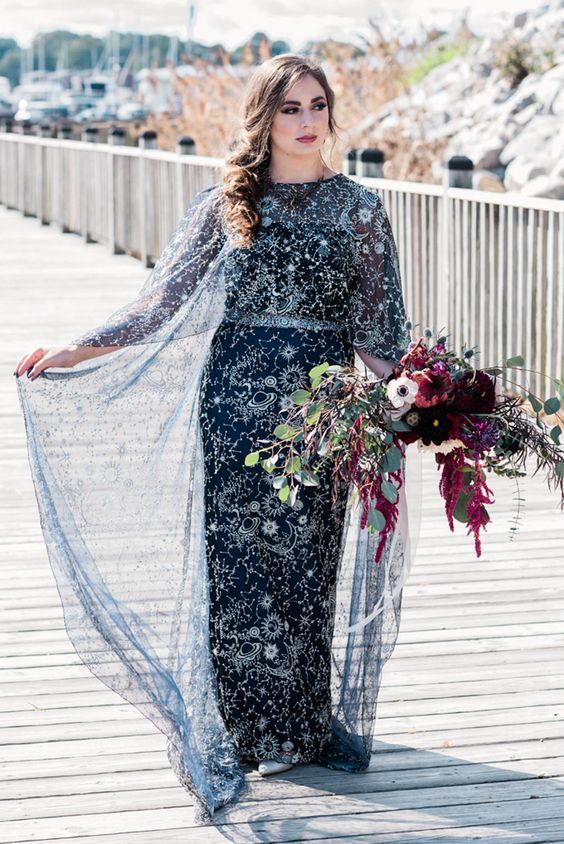 Featuring star constellation embroidery and a dramatic cape train, made your galaxy theme dress looks sophisticated and modern. This black dress is both affordable and stylish, with star, moon, and starburst embellishments covered all over it. You can bring this dress into an industrial wedding theme or bohemian wedding concept.
Black and Burgundy Wedding Dress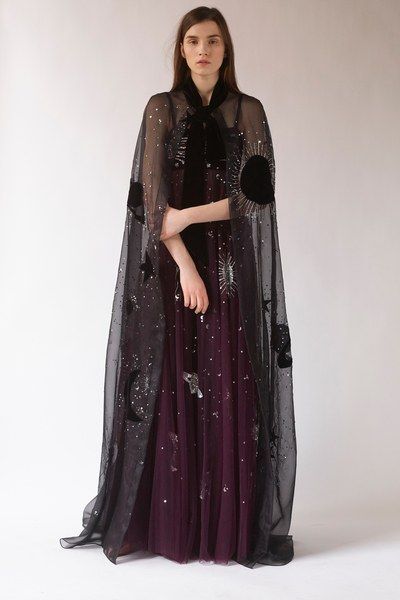 Make a statement with a nontraditional wedding dress color for celestial wedding ideas with black and burgundy gowns. If you plan a winery and vineyard wedding theme while also having a celestial concept, this stunning dress is the perfect fashion. A spaghetti strap burgundy dress layered up with a transparent black cape covered in sprinkles of star and moon embellishment revealing your beautifulness. It's very charming yet whimsy, and you can also bring this kind of bridal dress into your fall wedding ideas.
Pearl Beaded Wedding Dress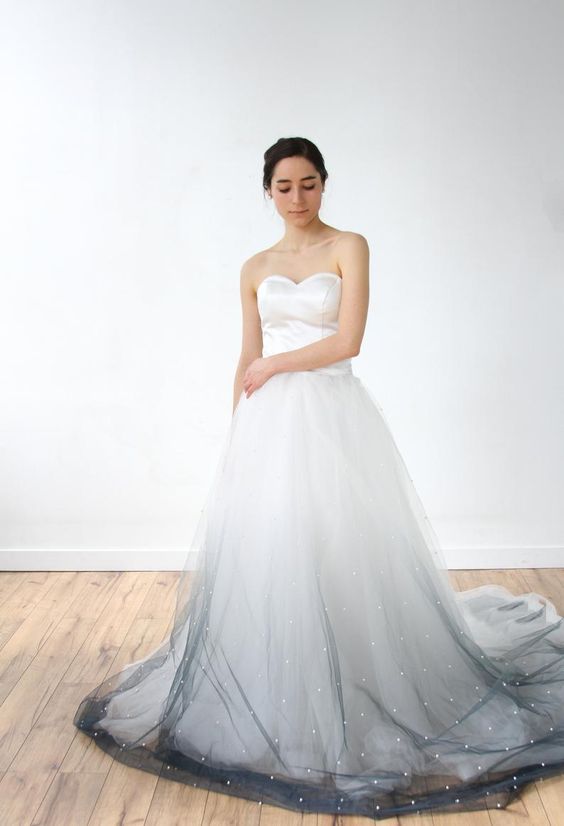 Gorgeous galaxy theme dress for a stunning bride. We love this modest white and black wedding dress with pearl beading is a very marvelous view. The skirt has two layers: an underlayer of white tulle and a top layer of soft see-through black tulle embellished with a lot of pearl beads. It looks like "A Star is Born" from your wedding dress.
Starry Night Celestial Wedding Gown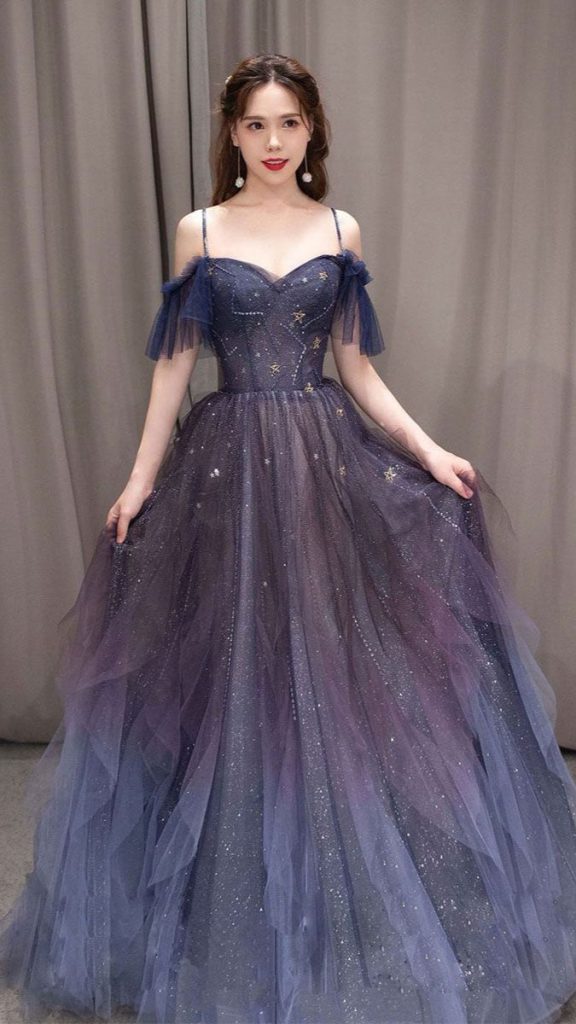 We love the purple tone on this galaxy theme dress for a celestial wedding inspiration look. Your wedding gown appears just look like a nebula color scheme. This stunning tulle gown, in particular, is embellished with golden stars and constellation embroidery that will dazzle your guests. This gown would look more attractive in the moonlight at a romantic evening wedding reception.
Glittery Sequin Wedding Dress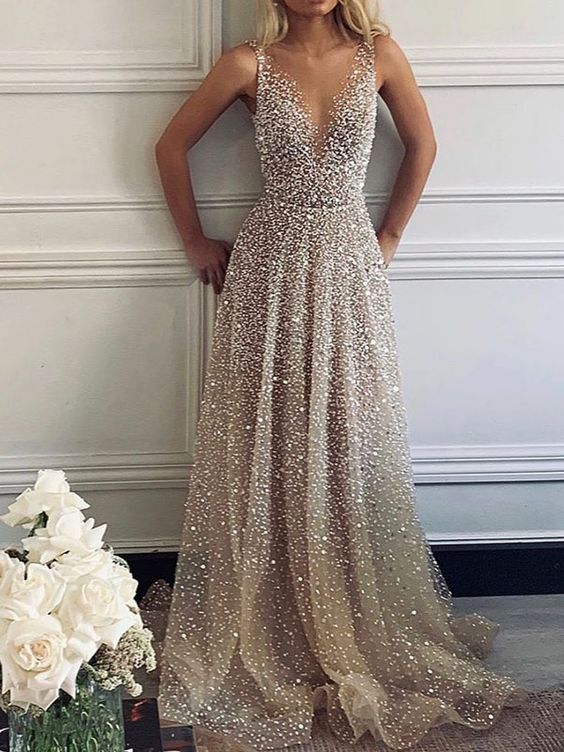 It is never too late to find the perfect wedding gown. If you plan a celestial wedding, galaxy theme dress would complete your wedding fashion look. And this time, we have a gorgeous wedding dress made out of shiny beads all over it. A simple a-line dress with a deep v-neckline and the lower dress is a tulle-like gown, would flutter around your body perfectly. With this gown, you'll be the most beautiful bride, and you deserve it on your wedding day. Not only that, this glittery sequin dress will make you shine with beauty.
Starstruck Bridal Gown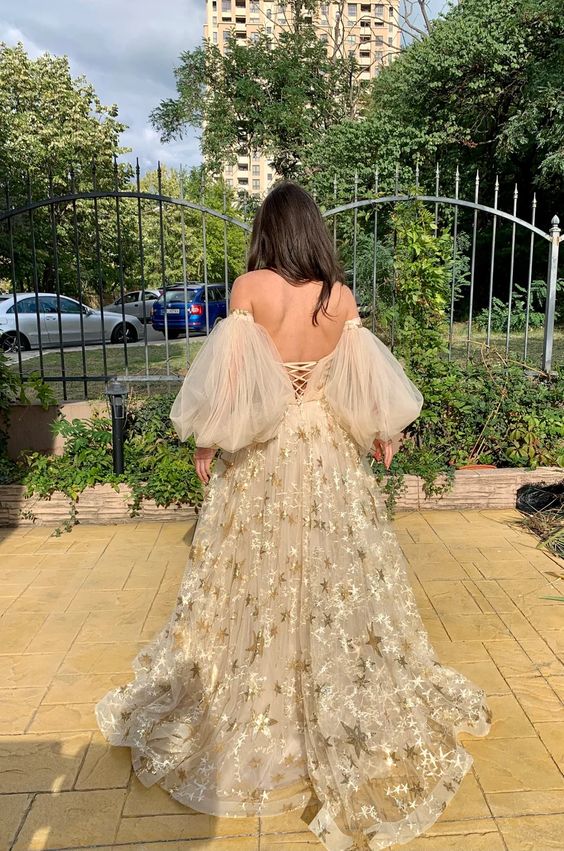 The off-the-shoulder gown with balloon sleeves and a slightly backless silhouette is ideal for a wedding gown. The ribbon tie on the back, which serves as decoration, adds to the beauty of this wedding gown. Furthermore, starstruck embroideries all over the nude colors gown can transform it into a galaxy theme dress for your celestial wedding.
Starry Tea-Length Tulle Wedding Dress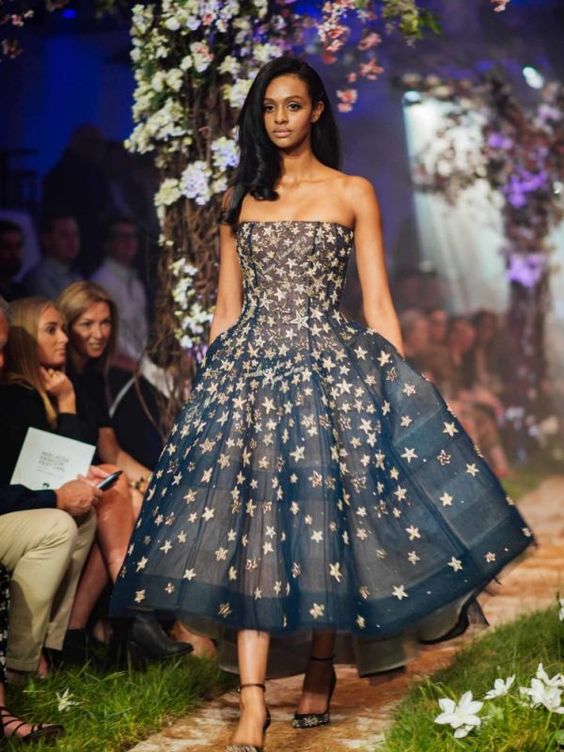 Your wedding attire includes both a wedding gown and an after-party dress. A starry tea-length tulle dress made it perfect for a gorgeous galaxy theme dress for starry celestial wedding ideas. Having a strapless top would show off most of your skin in the most flattering manner. Furthermore, your whole navy dress is covered with gold star appliques that seem like a starry night sky. Midi length is a very fashionable and simple choice for a modern bride. What a lovely gown to wear on your special day.
White Wild Stars Wedding Gown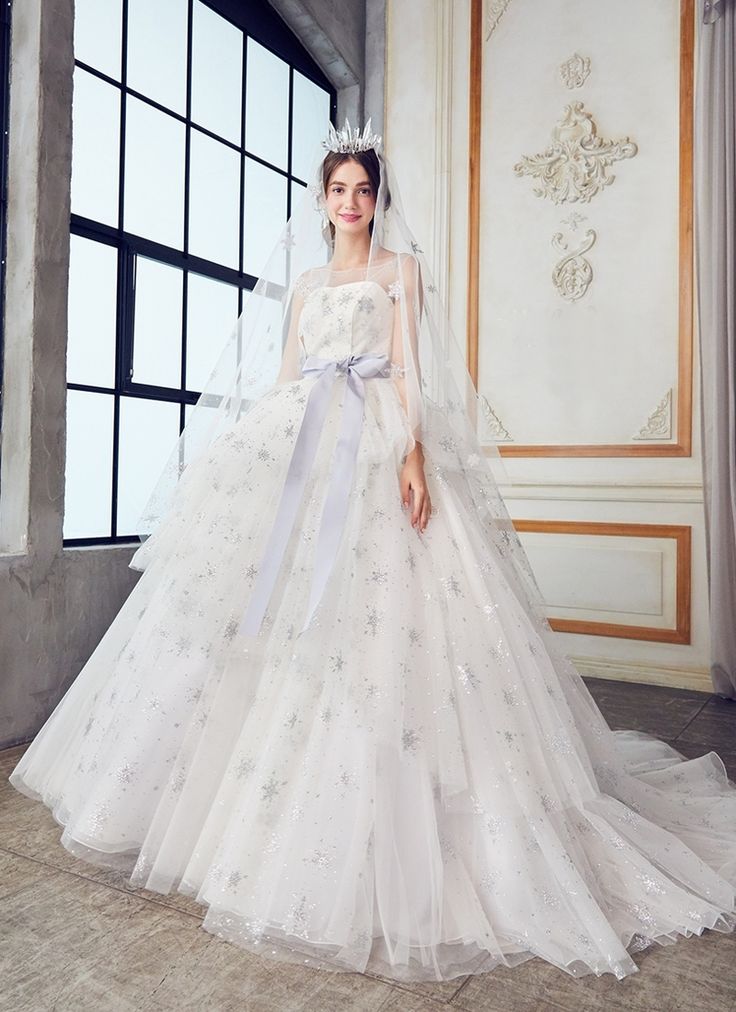 If you love a galaxy theme dress with metallic detailing, then you don't want to miss this wedding gown. A dramatic white tulle ball gown with silver metallic stars drawn all along would give you a fairytale wedding dress. Furthermore, a ribbon, veil, and crystal crown would elevate your wedding attire.
Strapless Star-Studded Blue Gown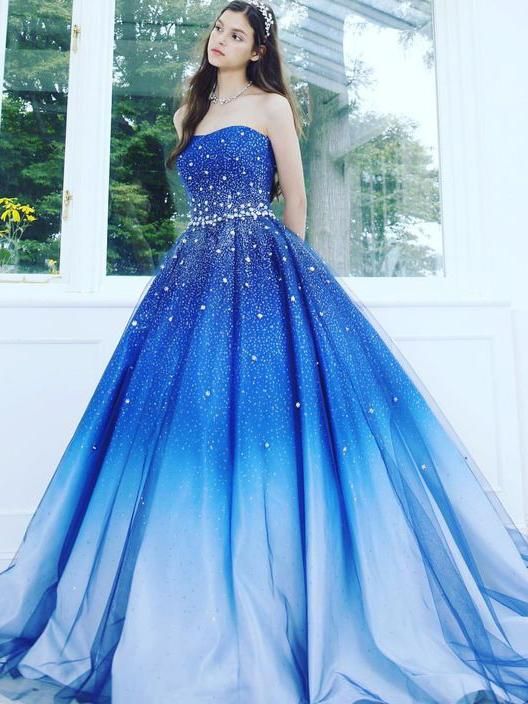 Celestial wedding gowns literally mean that they are astronomically beautiful. Furthermore, they can appear to be as bright as the brightest star in the night sky. Anyone who saw it thought it was stunning and lovely. Like this star-studded blue strapless gown! With a one-of-a-kind design that's made for a special occasion, not only does it look stunning, but the star detailing on its blue-colored fabric makes it look like the Milky Way. With this, you'll incorporate a night sky full of stars into your galaxy theme dress.
Celestial Wedding Veil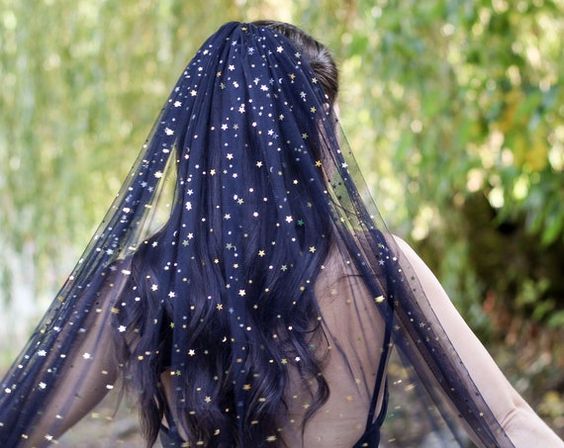 If your galaxy theme dress is a bit too much, don't worry. You can still bring starry celestial wedding ideas with ultra-glam wedding accessories. With this romantic celestial veil, you can add a starry finish to your wedding attire. Perfect for a romantic wedding night! We love how versatile this veil style is with so many different wedding gowns!
That's all about galaxy theme dresses, which can serve as inspiration for your wedding attire. Your wedding gown is an important consideration that you must make. Make sure you wear something beautiful and flattering on your wedding day. Furthermore, it should be something that will give you the confidence to stand on the altar with your mate while taking a vow. So guys, congratulations on your wedding!