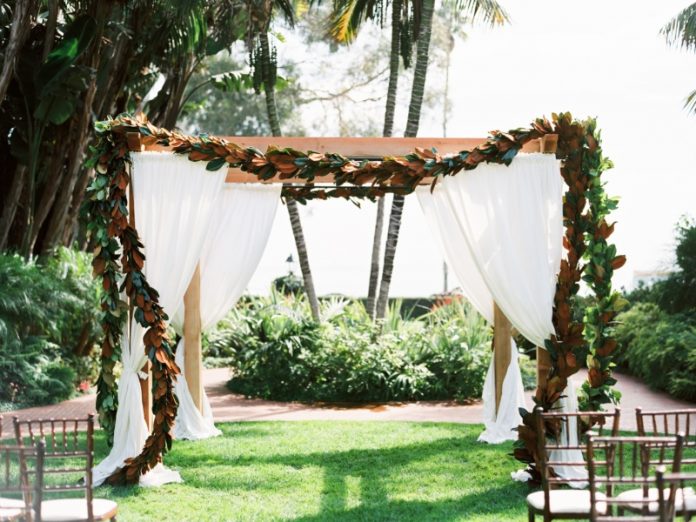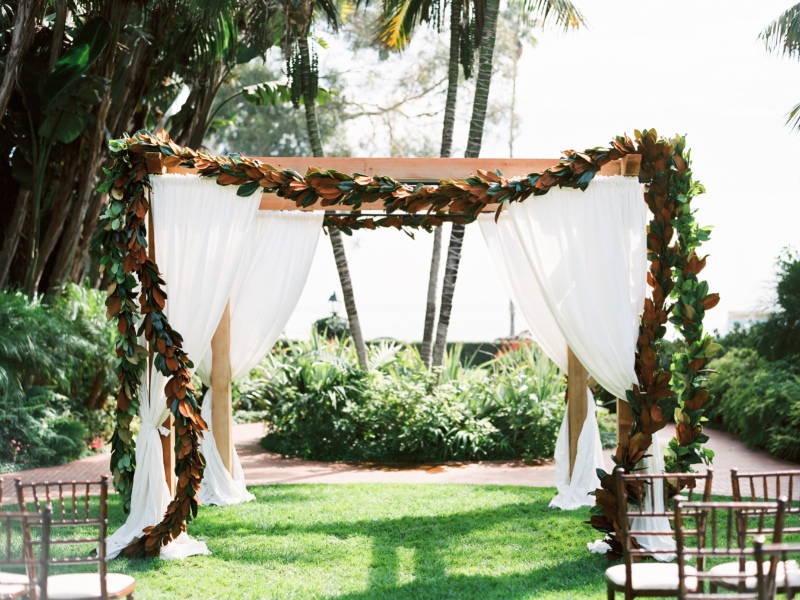 roowedding.com – A wedding day is a day that awaited by many people. So, do not be surprised if many people want to have a beautiful wedding. They will give a whole of their effort to make their wedding look as good as possible.
There are many things that are important on a wedding day and one of them is a decoration. There are some decorations that you can apply to your wedding, from a complicated decoration until simple decoration.
But right now, many people are interested in a simple decoration for their weddings. You can make the decoration look simple but still look elegant. There are a lot of benefits that you can get by applying a simple decoration like saving your money a lot, easy in decorating, no need so much stuff, etc.
For those of you who want to make your wedding decoration look simple but still elegant, we will give you about How To Make The Wedding Decoration Look Simple but Still Elegant. So, let's check it out!
Decorate The Guest Bench with A Piece of Cloth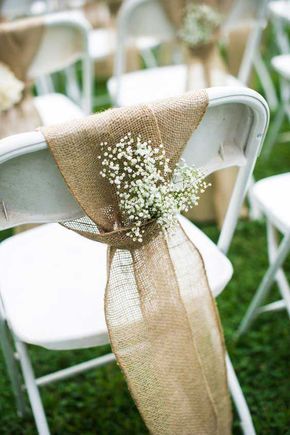 In a wedding, of course, there must be a guest bench. If you want to apply a simple decoration for your wedding, you can use an ordinary chair. To make it beautiful, decorate the guest bench with a piece of cloth. Do not forget to put flowers there.
Add Simple Wedding Sign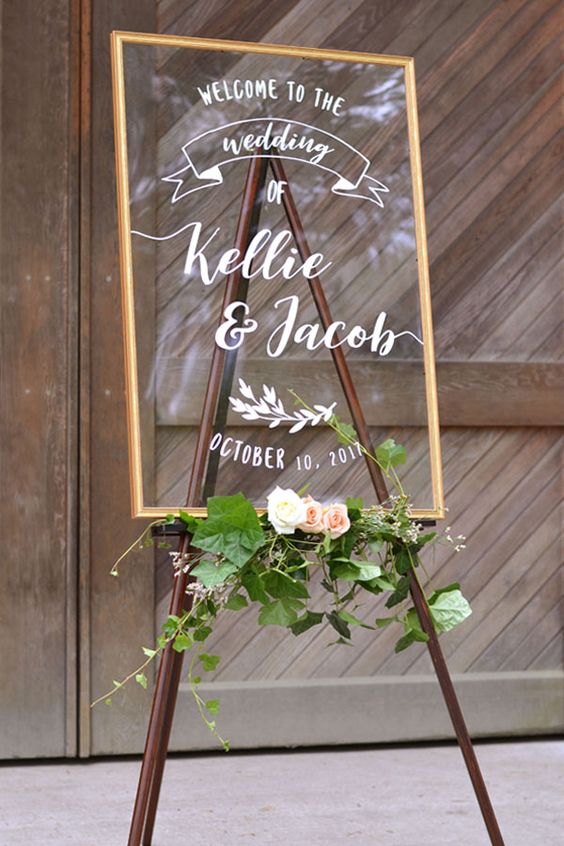 No need a complicated wedding sign for a simple decoration wedding. You can make a simple wedding sign and decorate it with the flowers to make it beautiful and elegant.
Put Small Candles on The Table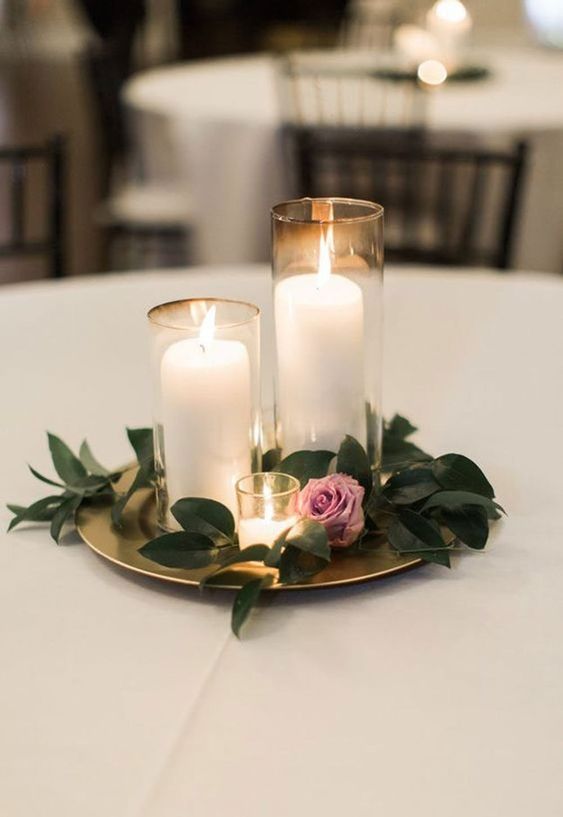 A little thing can make the decoration look elegant. And that thing is a candle. You can use a small candle and put it in the glass. Use some candles and put them on a beautiful place. Try to choose the candles with different sizes. Do not forget to decorate the place with decorative flowers. Put it in the middle of the guest table.
Beautify Wedding Stage with Plant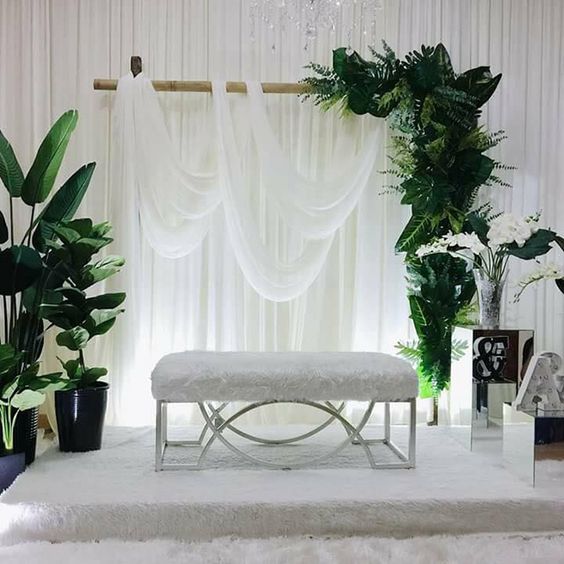 The important spot at a wedding is the wedding stage. You have to make the wedding stage look as beautiful as possible because this is the place for the bridegroom. The item that you need is a seat. To make it elegant, you can choose white as a base color. And put some plants as the decoration.
Lampion For Lighting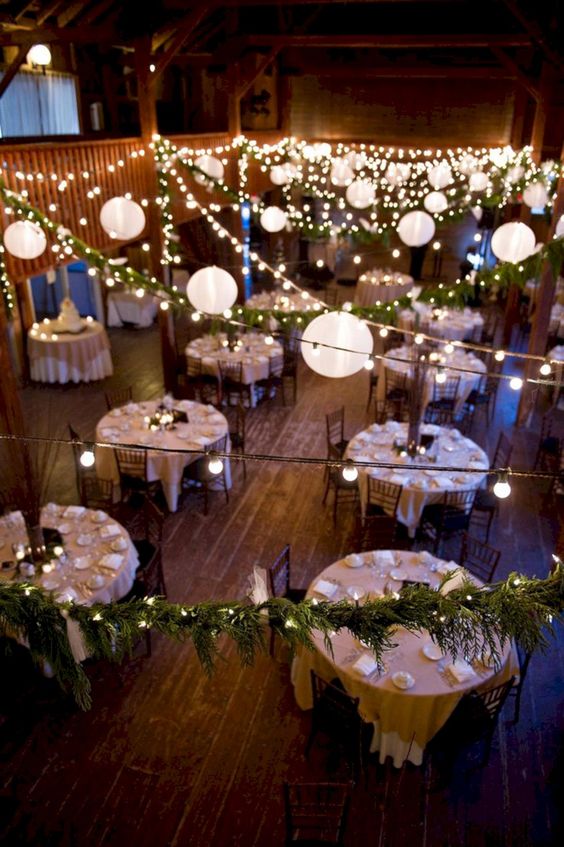 If you hold the wedding party in a closed place, you definitely need the lamp for lighting. You can choose the lampion to make the room look beautiful, elegant, and simple.
Those are How To Make The Wedding Decoration Look Simple but Still Elegant. So do not be worried for you who want to hold the wedding on a budget, you can apply the tips above for your wedding.
Marriage is inseparable from the wedding dress. And for you who want to have a simple wedding dress, here we have provided a Simple Beautiful Dress for Brides that will be suitable for you.