Roowedding.com – Show something different and unique things that you can show to your wedding, especially on your wedding gowns. Beautiful Chinese wedding dresses that combine a modern and traditional design into one concept make your moment looks perfect. If you want to combine two cultures together, Chinese and Western traditions is a good combination for your wedding. The wedding team here has been creating a good design for a wedding dress that carries on a traditional and contemporary design. Let's take a look the best Chinese bride wedding fashion here with a variety of trendy model design!
Modern Colorful Chinese Brides Gowns
You might keep present a modern look and traditional outfit to your wedding by wearing this outfit. You might find the best wedding dress that shows a Chinese culture also. There is a variety of modern model design and beautiful color which makes this dress looks perfect and awesome.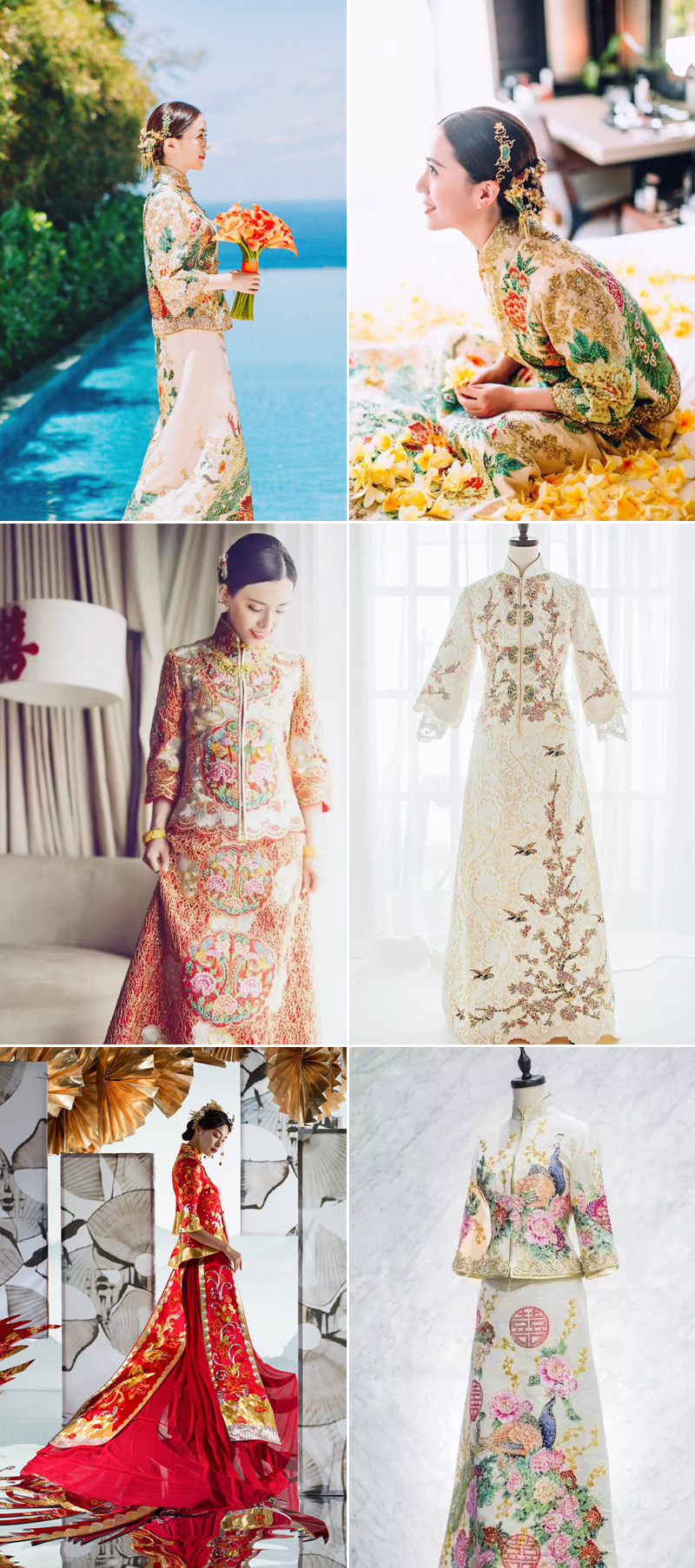 Modern Chinese Model Gowns
When you take a look those pictures above, there lots variety of model gown on this Chinese bride wedding fashion. The designer designing with a half-sleeve design and long skirt that still present a modern traditional look. For the color, there is a bright and beautiful color that identical with Chinese culture. A red, white and gold color looks more fabulous and suitable for this wedding gown, especially while you wearing it.
Traditional Elegant Chinese Wedding Dress
Not only for the Chinese moment that you can wear the outfit. For the wedding, beautiful Chinese wedding dresses like these are suitable to wear on your wedding day. Each dress below has a different model design from the model design above. Your appearance will look more charming and elegant by wearing this gown.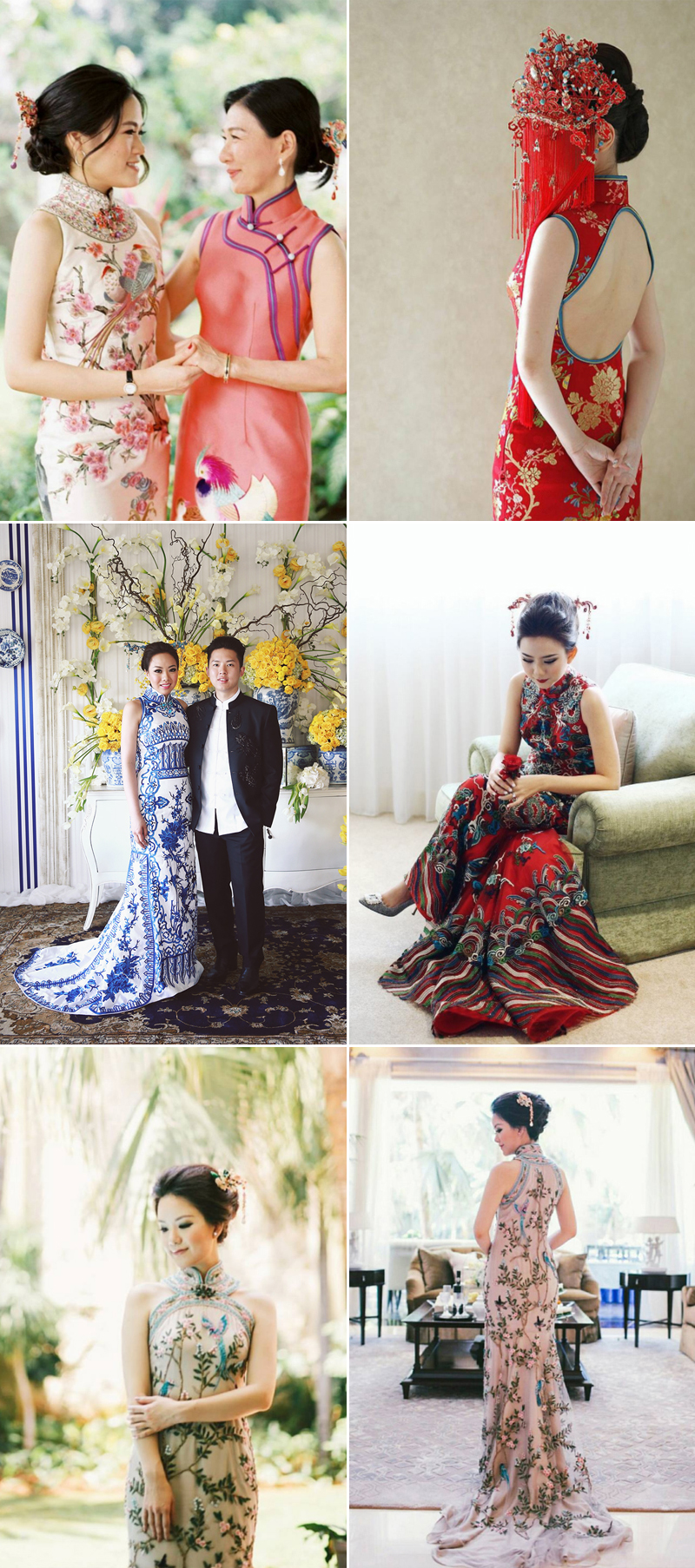 Elegant Chinese Gown Design
Different from the model dress before, a Chinese wedding gown with an open-sleeve also suitable to make your appearance prettier. Similar to a mermaid gown model design, make this wedding outfit looks elegant. Do not omit the Chinese character itself, therefore Chinese motifs on the dress make it more attractive. The color used on this Chinese bride gowns looks perfect and chic.
Contemporary and Beautiful Chinese Wedding Gowns
Then, you might combine a contemporary and traditional design on your wedding outfit by wearing this Chinese wedding gowns. These dresses have a beautiful motif gown and beautiful color to designing the outfit. Even it applies a modern design, a combination of Chinese motif on it will make the gown looks unique and attractive.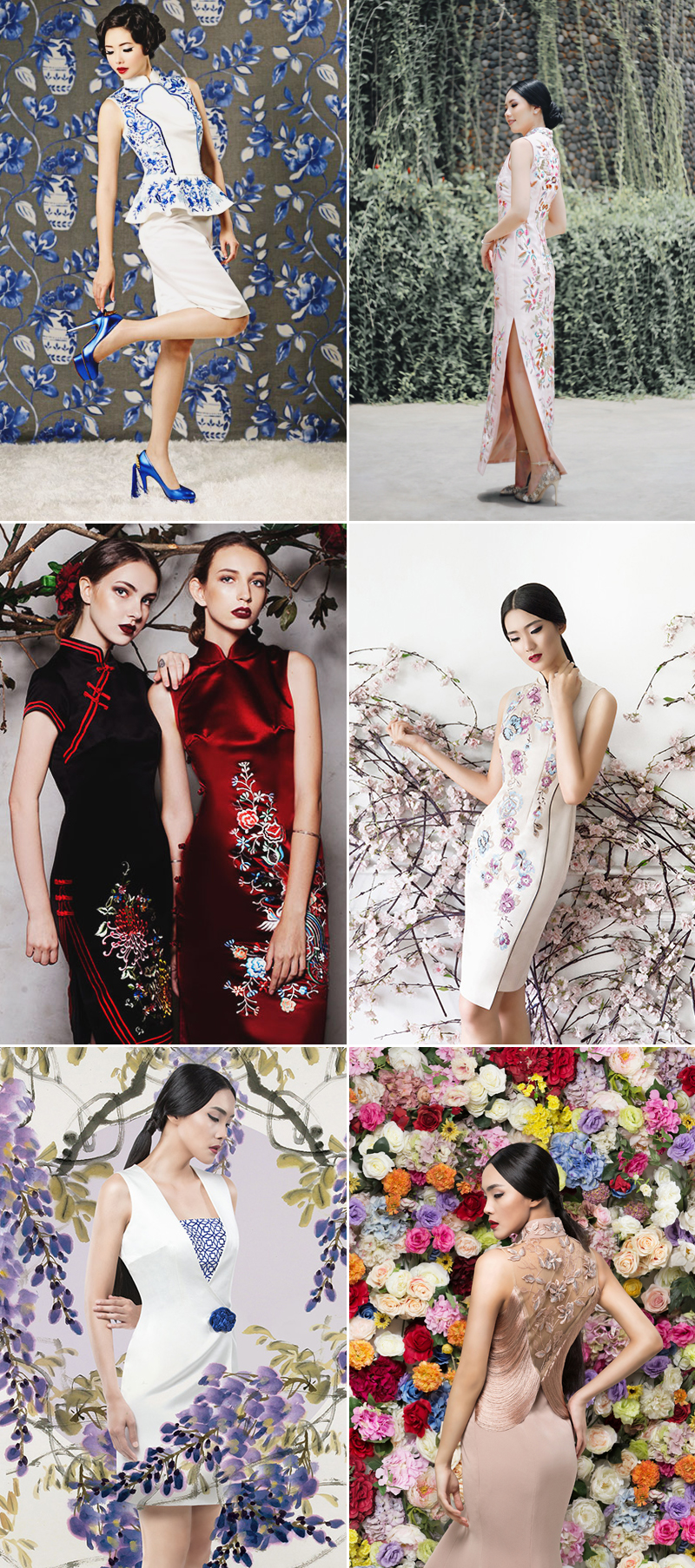 Beautiful and Contemporary Chinese Gown
If those two pictures above designed with a long dress, mermaid gown, and half or long-sleeve design, here you will find the interesting one. With a crop top and mini dress, the design makes your gown present a contemporary look. Colorful floral motifs on the gown make this beautiful Chinese wedding gowns perfect.