Roowedding.com – Ombre is the beautiful effect that you can see when colors gradually fade into each other. This also may you combine for a wedding bouquet such beautiful ombre wedding bouquets like this. The wedding planner has a great idea to apply a concept here for your wedding. The combination of two colors for a bouquet in a wedding will become eye-catching. For you who still confuse to determine a beautiful wedding bouquet ideas for your wedding party, here is the best option for you. While holding this one, your appearance will look gorgeous and attractive. If you are wondering how to incorporate this effect, here are some gorgeous examples which can inspire you.
Beautiful Soft Purple Ombre Wedding Bouquet Ideas
What color do you want to apply for your wedding theme? You should match all of the weddings things to make it looks enchanting. Start with the dress, decoration, cake, and bouquet. For a wedding bouquet, choose an ombre design is very appropriate. Then for the color, you may choose based on your favorite one. By the wedding planner here choose a purple color that can match with other pretty colors such a white and peach. This will make a beautiful wedding bouquet ideas with an ombre concept here perfect. This can suit with many kinds of wedding theme also, the color presents a graceful impression to your moment.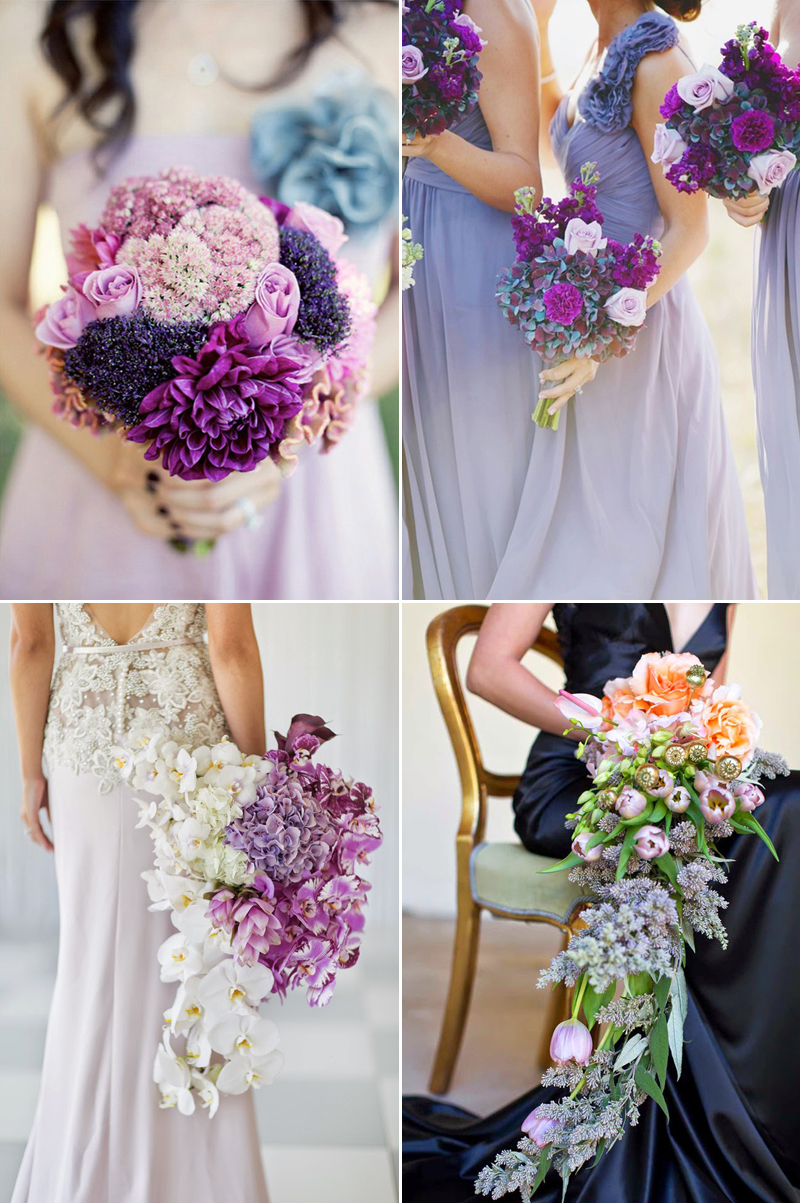 Charming Yellow and Orange Color Ombre Wedding Bouquet
It also possible if you want to combine or match another bright color for the flower. There are some of the people who like a soft color. Then, the designer offers you the idea to use a bright color for a wedding bouquet. With a yellow and orange color, the color was very compatible with ombre idea. Another that, beautiful ombre wedding bouquets here also present and bring out a cheerful nuance to your wedding. While you holding this, it can increase your beautiful appearance. Roses become a beautiful flower that may choose for a variety of wedding concept. Suits with your wedding fashion, so while you holding in your hand, this becomes eye-catching.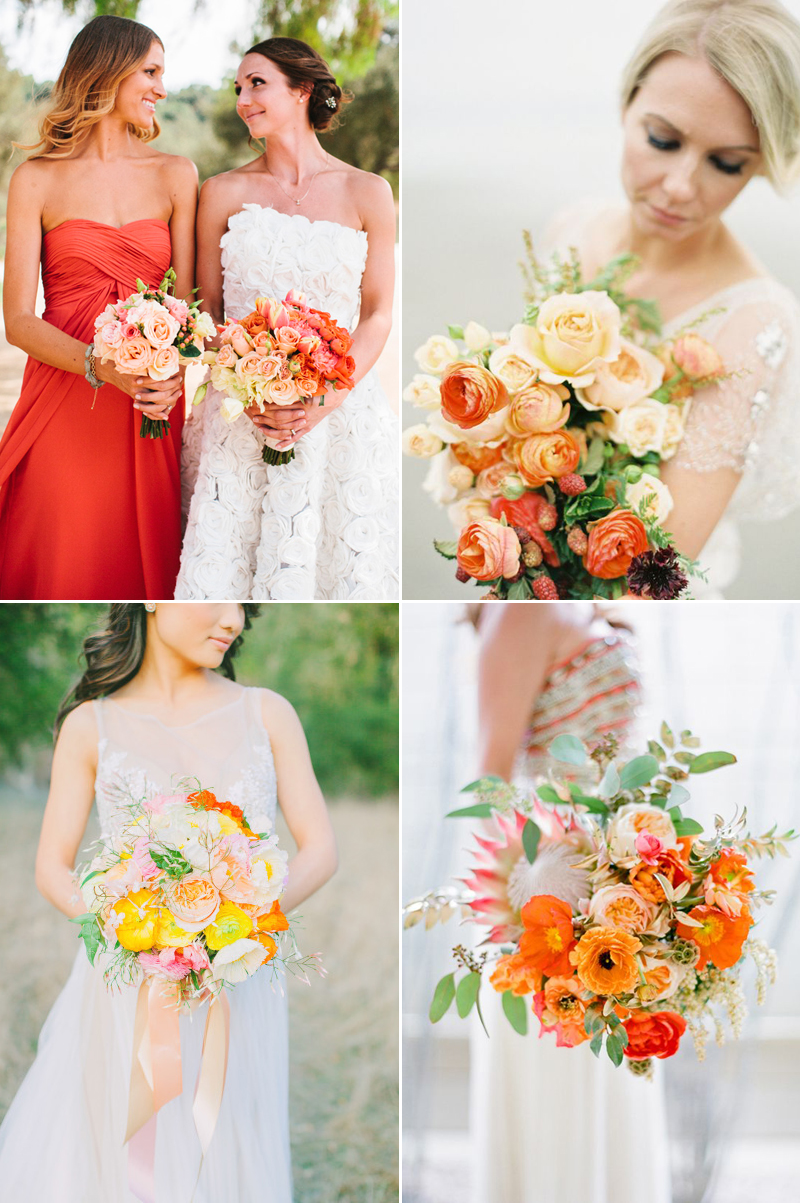 Beautiful White and Nude Ombre Wedding Bouquet
The next of beautiful wedding bouquet ideas, Praise Wedding here give you the best idea to completing your moment. If you typically people who do not like a bright color and you prefer to choose a neutral or soft color, this is proper for you! A white and nude color is compatible to be matched and ombre. It will show a flawless impression to your wedding fashion also. A blossoming flower makes the wedding bouquet looks gorgeous. You can choose a variety of flower you want based on your favorite one.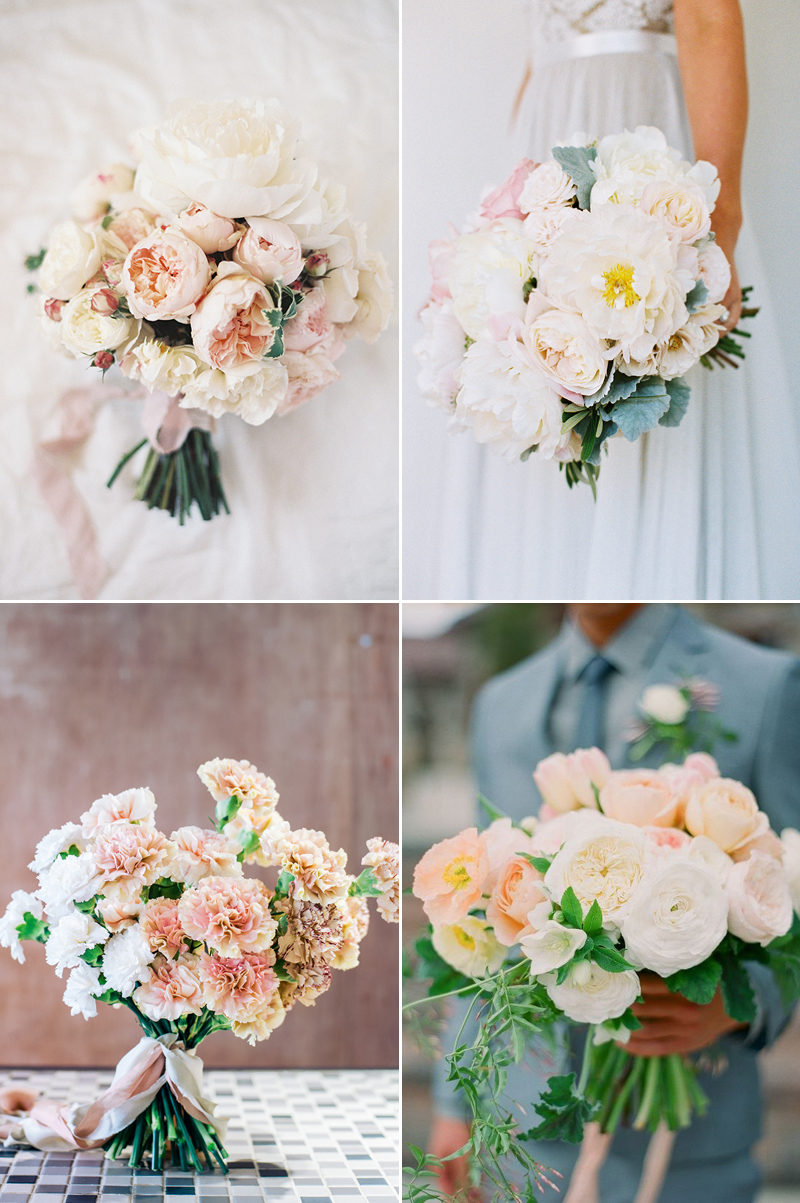 So, do you interested in beautiful ombre wedding bouquets here? Take a peek one of your favorites wedding bouquets. Whether you like a bright, soft, and neutral color, choose them for completing your moment. Besides the ideas here, you may choose another wedding bouquet inspiration which suitable for you.