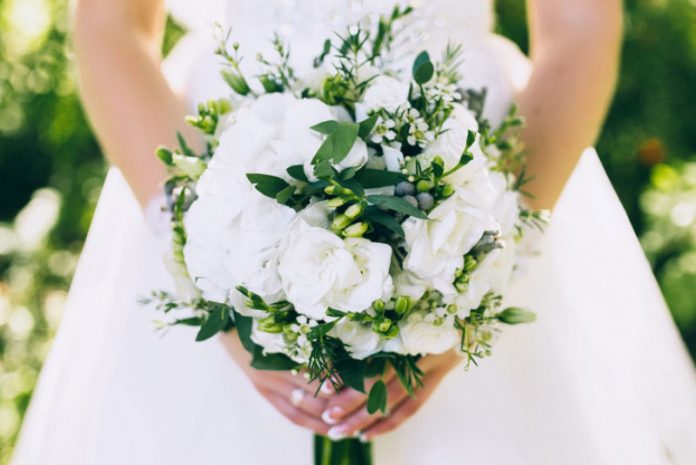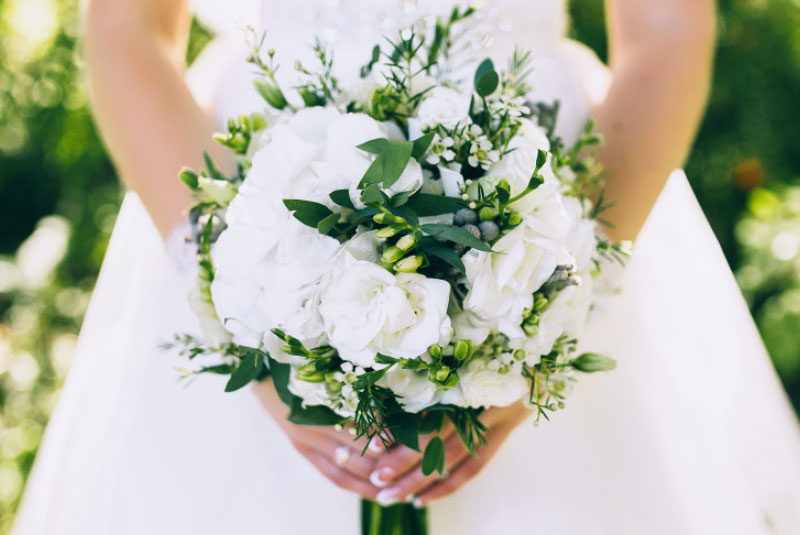 roowedding.com – Who does not want to get married? Surely, everyone wants to get married. Almost everyone thinks that marriage is something important. Therefore, they assume that the wedding day is one of the big days for them.
So many people want to make their wedding day memorable. No wonder so many people pay attention to their wedding party in detail. Starting from the wedding party design, the decoration, invitation, food, even the bride's flower bouquet. They want to have a wedding party as well as possible.
Of the many things that must be considered, many people do not pay attention to their flower bouquets. For them as the good flower bouquets, it does not matter. But apparently, the flower bouquet is one of the important things that you have to consider in wedding. And here, we have provided The Thing That You Have to Know Before Buying Flower Bouquet. So, let's check it out!
Fit The Flower Bouquet with The Wedding Dress.
Try to know the design of the wedding dress first before you buy the bouquet flowers. When you walking in your wedding, you have to bring the flower bouquet. That is why the flower bouquet must fit with your wedding dress.
Try to choose flowers that match your wedding dress. You can choose the flowers that have the same color as the wedding dress.
Pay Attention to The Size of Flower Bouquet.
This is the important thing that you have to know before buying the flower bouquet for your wedding. Incorrect flower size can affect your appearance on your wedding day. And of course, you do not want this to happen, right?
Beside fit the flower bouquet with your wedding dress, you also have to make sure that the flower bouquet that you carry is no bigger than your waist.
Find Out What Flowers Are in Season.
Before you buy the flower bouquet for the wedding, you have to find our what flowers in season are. You can choose one of the flowers that you like and of course match the wedding dress.
Usually, flowers will be used to decorate the wedding party. You can take advantage of it. If you do not want to be confused to consider what kind of flowers you will use, you can use the same flowers as flowers for your wedding day.
Design A Bouquet of Flowers As Good As Possible.
Certainly, you want to have a wedding as well as possible, right? A flower bouquet will affect your look at the wedding. So, you have to pay attention to it. Try to design the bouquet flowers as well as possible. Design the flower bouquet to make your appearance on the wedding day look beautiful and elegant.