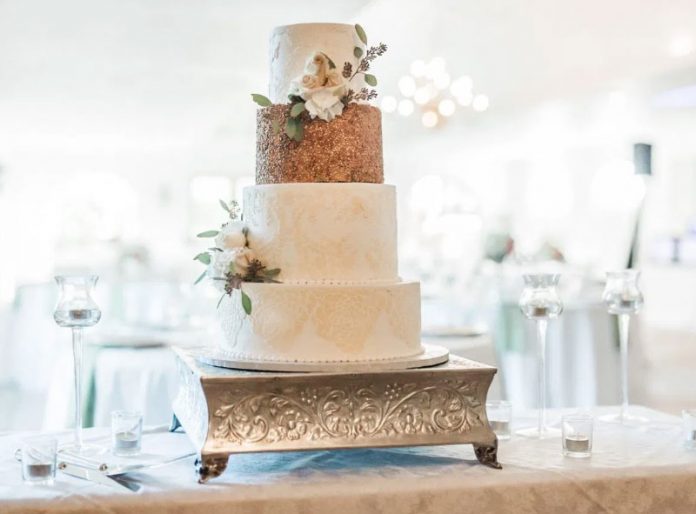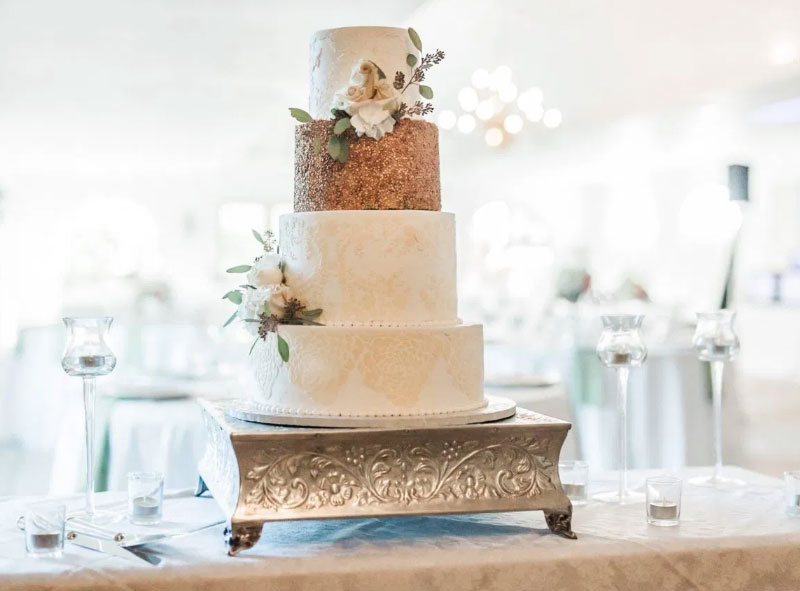 An attractive wedding cake is usually the centerpiece at a wedding reception. Couples never fail to put a lot of consideration to their wedding cake during the wedding planning. Some even put so much effort into finding the best design idea and an ideal baker for the cake.
There are plenty of clichés you might encounter when planning for a unique wedding cake idea. Here's a list of wedding cake ideas you might want to look in to:
Bobblehead Wedding Cake Topper
When it comes to choosing a wedding cake topper, there are numerous options out there. You can add a fun twist to it by using the bobblehead wedding cake toppers. It is a cute and fun way to make your wedding cake unique and personalized. Plus, there are plenty of cheap personalized bobbleheads stores online that produces high quality, customized and well-detailed figures, so it shouldn't give you much trouble.
Skyscraper Cake Design
A tall multi-tiered skyscraper cake design is the best wedding cake for architects. It might take a little effort to transport it to the venue, but once it sets, it will surely turn heads.
Naked Wedding Cakes
Naked wedding cakes are not too popular these days since it was just recently invented. If you are not a fan of icings or buttercream, this cake idea will make an excellent choice for you. Decorate it with fruits and other fresh ingredients making it a unique wedding cake from paradise.
Doughnut Cake
If you are not a fan of traditional wedding cakes, this might be a fun and creative alternative. The crafty part requires you to think of the best ways to arrange or organize the doughnuts. Eating it is the fun part.
Wedding Cake With Mini Cupcake Versions
Here is a cute way to share the wedding cake with your guests. No matter how big the wedding cake is, there is still a slight chance that it might not be enough for all the guests. Make sure the cupcakes look precisely like your wedding cake because it is contrary to the purpose if it doesn't.
Wedding Cake Decorated With Fresh Berries
Berries can make anything look exciting to eat. A naked wedding cake decorated with fresh raspberries, blackberries, and flowers could be an excellent alternative to boring traditional bare wedding cakes.
Wedding Cake With Edible Flowers
There are plenty of choices for edible flowers. Decorating the cake can be as easy as merely arranging the flowers and finding places where to put them. It is even much more comfortable than making flowers out of frosting.
Wedding Cake Pierced with Cupid's Arrow
Cupid, while flexing his bow and arrow, is a common add-on to wedding and anniversary cakes. But there are many ways to make it look eccentric and stunning.
Painted Wedding Cakes
Hand-painted wedding cakes are starting to become a trend. The only issue here is deciding what to paint on it. A decorated cake offers more options for design as compared to a plain white fondant.
Chocolate Fondant
While it is not a traditional choice, chocolate can add a deeper meaning to your cake. The chocolate cake can symbolize the sweetness of the couple's relationship.