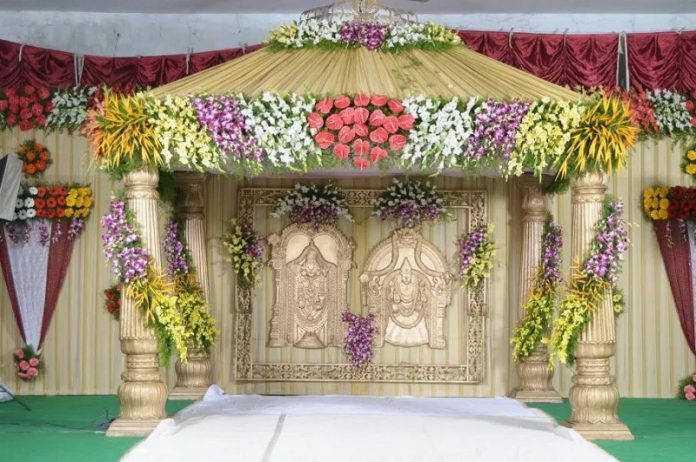 If you are a connoisseur of floral art and decoration, you have come to the right place. When it comes to wedding décor, we simply love the idea of adorning the entire place with flowers and making the venue look ecstatic than ever! Browsing through websites such as wholeblossoms.com will give you plenty of inspiration for your flower-filled wedding.
Floral wall as a backdrop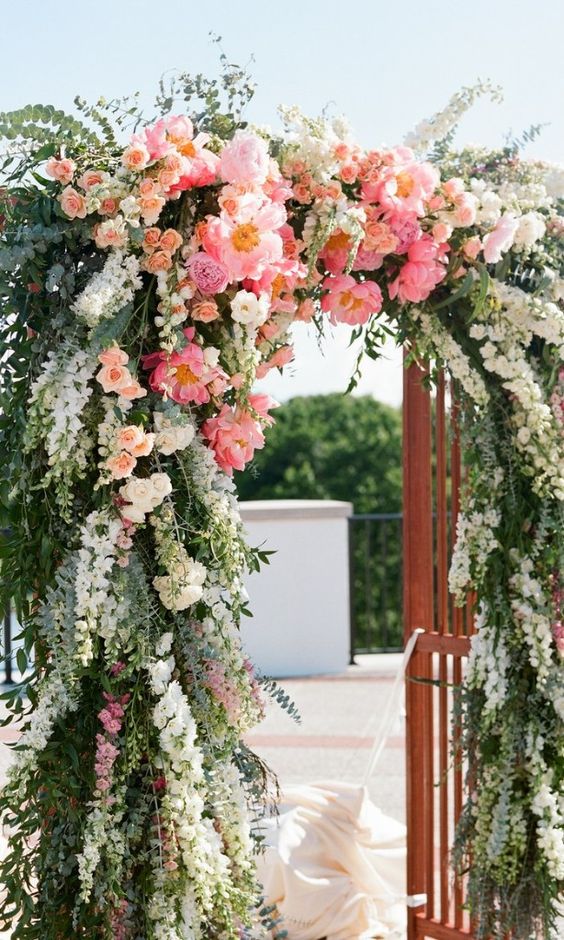 Backdrops are quite common and trendy in 2018. Usually, we find backdrops with fabric and some flowers in between. For your wedding, surprise your guests and your wedding photographer with a complete floral wall as a backdrop. You can roses or peonies in the shades of pink and white or you can go for ranunculus and succulents for the backdrop. The floral wall does not necessarily have to be a wall. You can also place strands of flowers vertically from the branch of a tree and create a backdrop on your own.
Flowers as your table mat
Fabric table mats are boring and cliché. Luckily, you can create floral table mats for the guest tables. You can simply attach your favorite flowers on a simple table mat or you can get them customized through online flower services such as Whole Blossoms. Don't clutter the mat with flowers all over. You can take a single colored table mat and create a floral pattern with petals or whole flowers. Zinnias, African daisy, hydrangea, lavender or baby's breath are great choices for flowers of your table mat.
Flower arrangement in chandelier form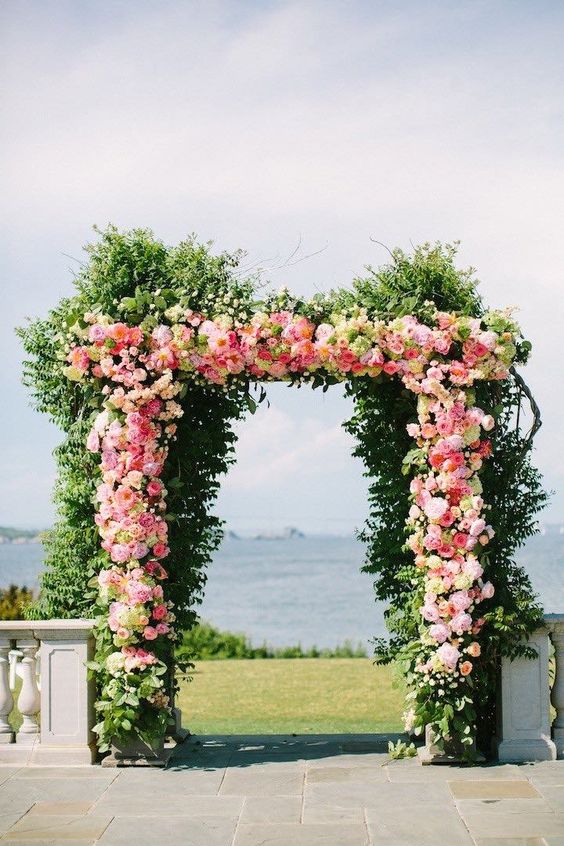 You can go for two approaches. You can either arrange your wedding flowers in the form of a chandelier or you can decorate the chandelier with lovely flowers from Whole Blossoms. In both ways, the décor will look great. With actual chandeliers, the budget will be a bit higher. This form of decoration will actually look well on both indoor and outdoor weddings and any form of wedding theme.
Flower wreath for couple photo-booth
A large flower wreath with your favorite wholesale flower could work as a special photo-booth. You and your partner's wedding photographs would look gorgeous and adorable in between those flower wreaths. Once you are done with your own, invite other couples for a photo-shoot in front of the flower wreaths.
Hanging centerpieces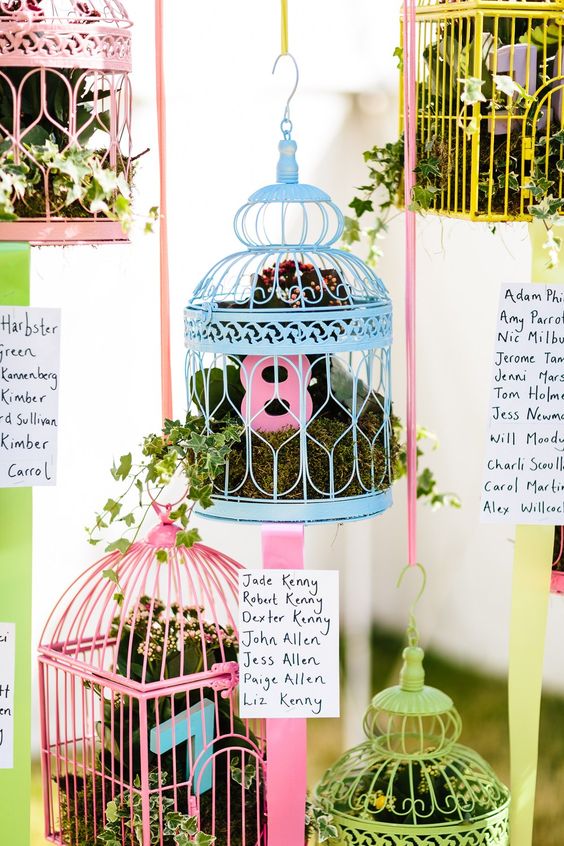 Instead of clichéd centerpieces, use hanging centerpieces. That is, you hang the bouquet of flowers on the ceilings and term them as a flying centerpiece. This could be one of your greatest innovations in the wedding décor.
Floral printed outfits
Simply using flowers as part of the wedding décor is not enough. For a lush wedding, floral themes should be reflected in the wedding attires as well. You can go for floral printed gowns or floral designed lacy and flowing gowns. As for the grooms, floral printed shirts would look great for beach themed weddings. It all depends on how you carry it. If not floral outfits, you can at least wear floral jewelry to blend in with the flower theme.
Paper flowers for the arch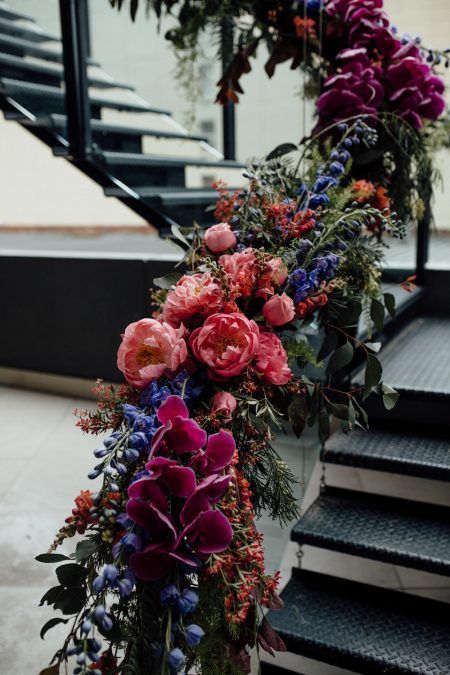 Paper flowers look just as lovely as original flower if used in the right manner. For your wedding arch, you can use paper flowers and decorate the corners with ribbons. You can even keep your arch at home as a token of memory for your wedding. Hang some of the wedding pictures on the arch to make it even special.
Candles in between flowers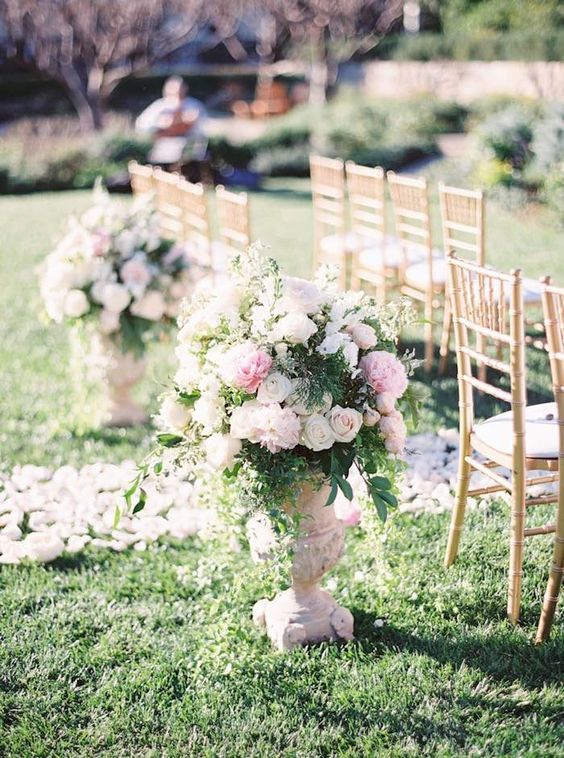 Candles look great in between flowers. If you feel decorating the floor with simply flowers is not enough, adding candles in between the flower will give your venue a gorgeous look.
Floral accessories as souvenirs
For the guests, you can give boutonnieres and corsages as souvenirs. This could be something unique for the guests and they would even feel special on your big day.
Floral pattern with petals
On the floor, you can create some lovely floral patterns with petals or whole blossoms. With petals, it's easier to create a variety of patterns. With whole blooms, however, you have to take care of the size and shape of the flowers as well.
A wedding is a perfect occasion to get innovative with flower decors. You can use our ideas and add something of your own to create a flower-filled wedding celebration you desire.