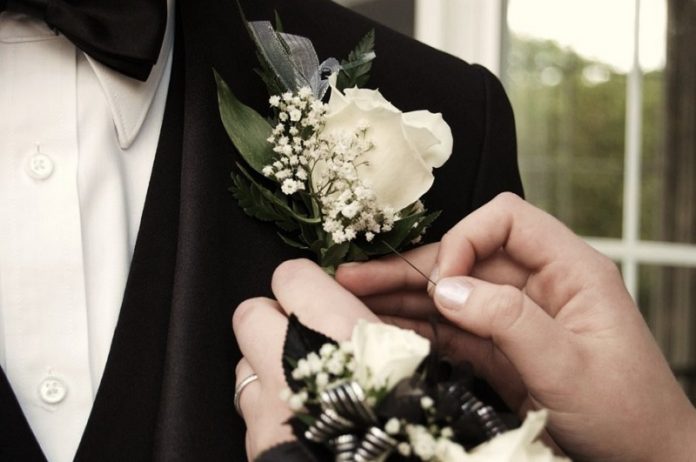 Flowers are as important for weddings as anything and while we all have our own fair share of knowledge about the general etiquettes of most floral arrangements and décor, we just know a little about the other few. Corsages and boutonnieres fall in the latter category. They are generally used in proms, graduations, weddings, and some other special occasions.
What is a corsage?
The corsage is something that you'd call a small mass of flowers that is either attached to the lapel or top of women's wear or worn around her wrists. The word originated from the French word 'bouquet de corsage' which translates to 'bouquet of the bodice' meaning a pile of flowers worn on part of a dress above the waist.
The French women used to wear them for weddings and funerals early in the days but they were usually worn on top of their dresses. Since the arrival of the new dressing culture, they have more or less made their way down from the chest to wrists. They are quite popular among the women of this age right from bridal parties to prom crowds.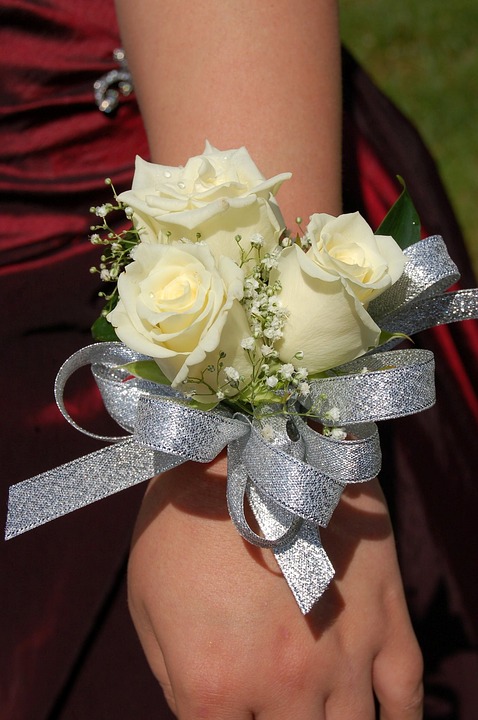 What is a boutonniere?
The boutonniere gets their name from the French word that actually means buttonhole. The term generally refers to a small flower or group of two to three small flowers worn on the lapel of the groom or his attendees. No one could exactly pinpoint their actual history but there are beliefs that they were worn for the first time in the British civil wars, where the two parties engaged in war used the different floral varieties and colors to differentiate between friends (the same party) and enemies (another party).
References are also drawn to the Egyptian period, where people used to wear different blossoms to show support for certain players in sports tournaments and games and to the fashion period of 19th century.
Other than weddings, boutonnieres for proms and graduation parties are also a popular trend.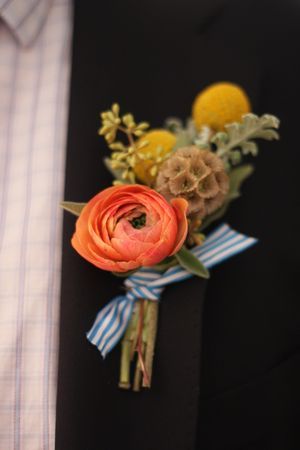 Who can wear them?
Although they are mainly related to the bride, groom and their respective parties, there is no general rule so as to who can wear the floral arrangements on special occasions. Right from the parents, grandparents, step-parents, cousins, siblings, bridesmaids, groomsmen, friends, attendees, ushers, sorority sisters and everyone and anyone who is important or deemed important on the day. You can also keep them restricted to special guests or even just family members. They provide the perfect opportunity to recognize the important people in your life on a special day. You can also give them to cantors, officiants, readers, and musicians.
So, now that you know enough about what exactly are these things, you'd also want to know their etiquettes and how to choose the best boutonniere and corsage combo for the special event, wouldn't you?
Well here's how you can do that:
The etiquettes:
The most general and basic etiquette is that the boutonniere and corsage combo of the couple should complement each other. The boutonniere worn by the groom should be individually different from groomsmen and other males wearing one and in the same way the wedding corsage of the bride should be different from bridesmaids and other females who are wearing it.
How to select the best?
Match them:
Match the colors of both floral arrangements with your outfit (and your date's outfit too) if you can. If you're not able to find an exact match, don't fret it, but the least you can do is make sure that they complement each other.
Assortments:
Work on the details of the corsage and boutonnieres. While they do look small as compared to the other floral arrangements of your wedding décor, they still deserve all the attention in the world on your special day because you're wearing them. If you can accessorize them with ribbons, rhinestones, and leaves for giving them a special touch.
Buy for her/ buy for him:
Buying for your partner is actually a very good idea to make them feel special and at the same time to show respect towards their likes and dislikes. You can exchange the gifts on the given day and make a special memory to cherish all your life.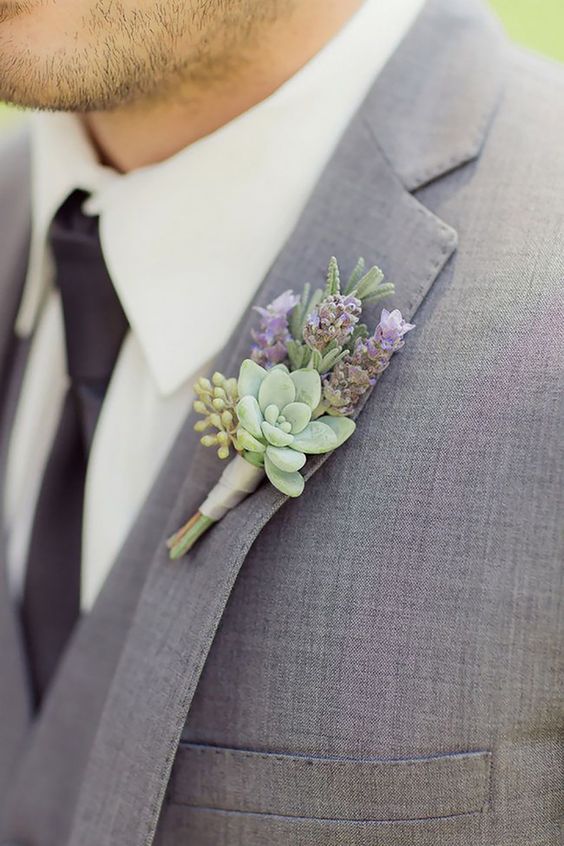 Experiment:
A wedding corsage if not worn on the wrists will not make the hell break loose. Don't be scared to experiment. They can be developed in bracelets or even rings or better, you can even go for a crown or other hair wear.
Meaning:
Choose flowers that have a special meaning or personal attachment to you and your date or even something that you want to convey on a special day.
Keep them:
After the wedding is over, you can even preserve them as a souvenir or keepsake of lifelong memories by either refrigerating or even by using hairspray, silica gel, and various other methods. People generally like to keep something from the wedding for remembrance and this can be easily done by preserving the wedding flowers like; corsages, boutonnieres and even bouquets.
Don't stress:
While it is a good idea for more consistency in terms of the overall wedding décor and floral arrangements, it is not necessary that your bouquets, corsages, and boutonnieres should have an exact match. Even if they do complement each other, you're good to go and say even that does not happen; unique variations will always bring something new on board.
Price:
Set a budget and try to choose flowers that are in season. Even if you do fancy a flower and always wanted it for the arrangement, try looking for an alternative. Remember, it is not necessary that you need lavish arrangements for getting the desired attention, even subtle things work if they are done properly.
Book flowers early:
Make a decision early about the floral products and book them early so that your florist or even floral supplier has enough time on his hands to provide the accents that you like.
How did you choose the boutonnieres and corsages for your wedding? Please do share with us.