Roowedding.com – Summer time identical with warm weather and shiny skies, when you have planned to celebrate your wedding in this season, prepare all the things perfectly! Then, the most important one is your fashion style, especially for the grooms. Therefore, there is trendy summer groom style which suitable to wear and make your wedding fashion perfect. The old-style to formal wedding suits might be the right option for a summer wedding fashion. You will find an inspiration how to stylish and what do you need for the trendy summer groom attire here!
Suitable Suits for Summer Groom Ideas

 

© one fab day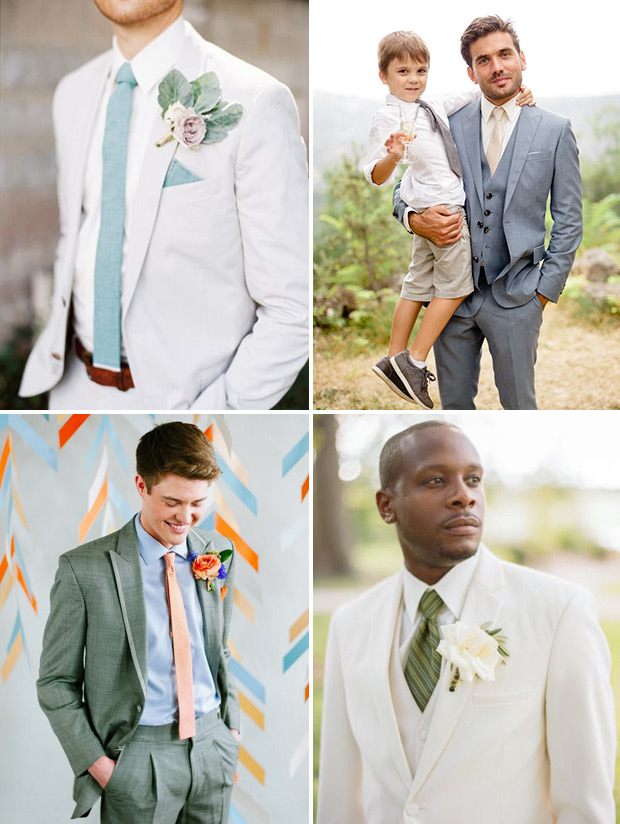 Light and bright color for the wedding suits or coat is is a great option for a summer wedding. Light blue, gray, cream, and full stripes pattern are perfect to apply as your wedding coat or blazer in a summer wedding. Those designs look better for trendy summer groom attire to keep cool in the heat. It also makes you into a formal but shows off a bit casual appearance also. So, whether you celebrate in indoor or outdoor concept, both are possible.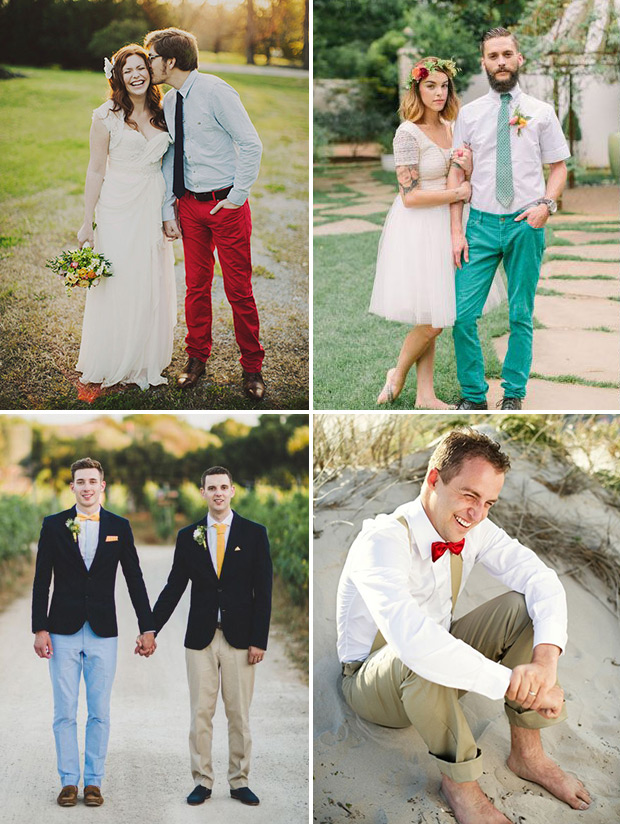 Then to make your trendy summer wedding fashion perfect, chino pants with a colorful design would be better to wear. It also makes your appearance does not look monotonous. It is the eye-catching on your wedding fashion, especially for a summer season. Colorful chinos are perfect for pairing with a blazer like a picture above. Then, maybe the grooming up like those become a preferable one for summer groom style ideas.
Old-Style Summer Groom Ideas with Shorts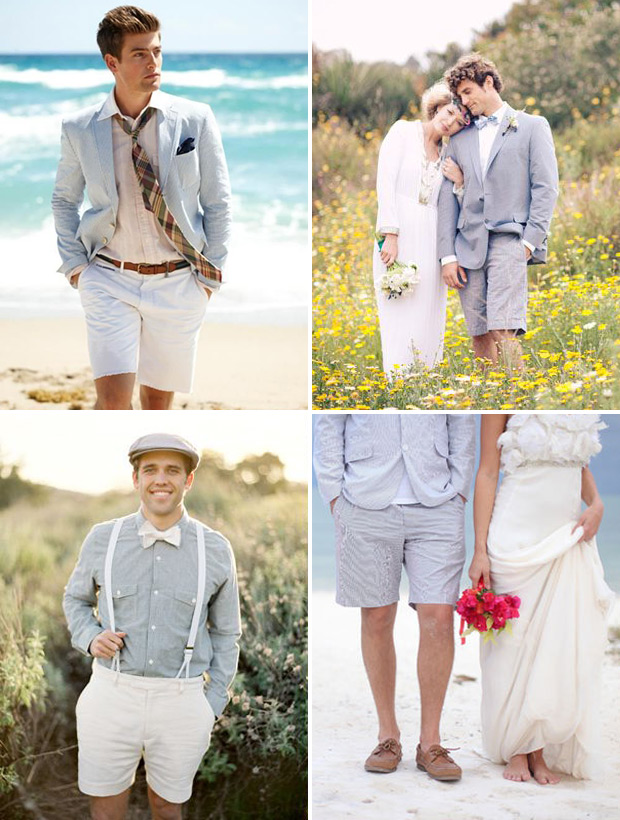 Apparently, a pair of shorts also become a great fashion style that you might wear to a summer wedding. If you want to look casual, this fashion is possible to choose as your wedding suits ideas. Pairing with your blazer, bowties, or brace and suspenders are great fashion. Wearing brown shoes to make your appearance more charming and cool. If you are like an old-style fashion, this wedding style would be an interested one to styling yourself.
Suitable Accessories for Stylish Summer Groom Fashion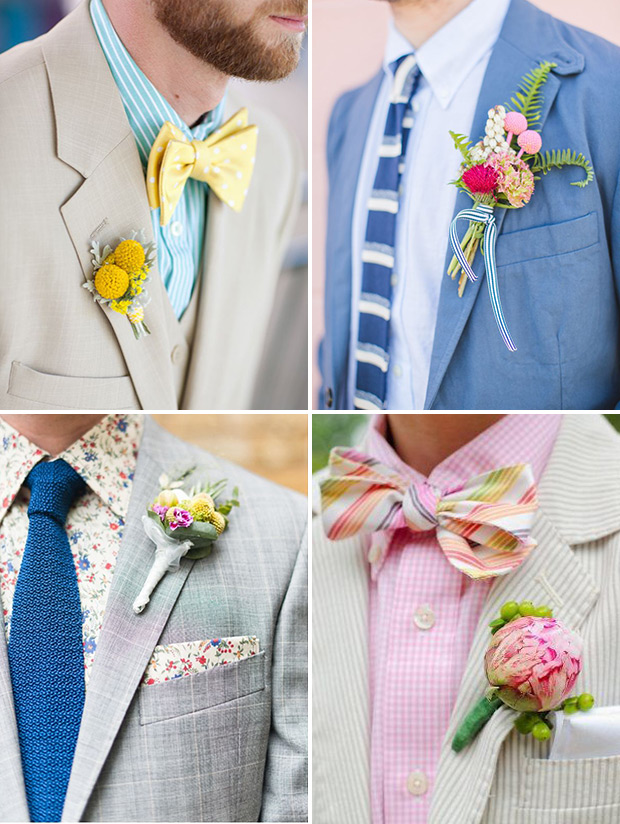 Then, finishing your appearance with some accessories that would make your appearance looks attractive. Pop of color in your ties or bow ties and light color shirt become a good mix and match for this fashion style. Those accessories above will not look over-dressed but it will breathtaking your appearance.
So, do not be confused while choosing or pairing groom dresses, especially for a summer wedding. Those summer groom style above might help you get an inspiration to dress up yourself.