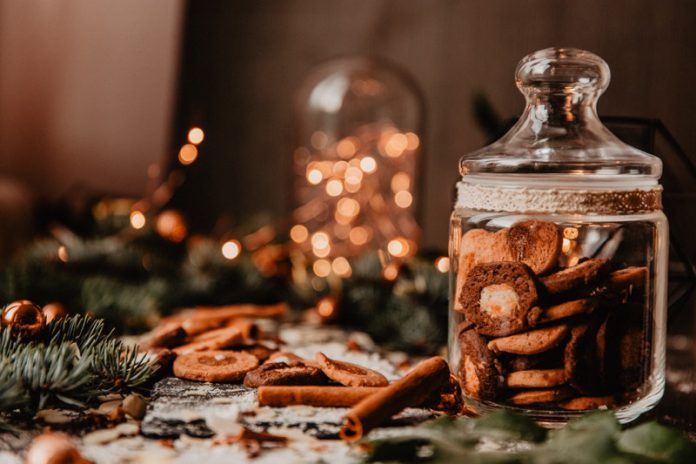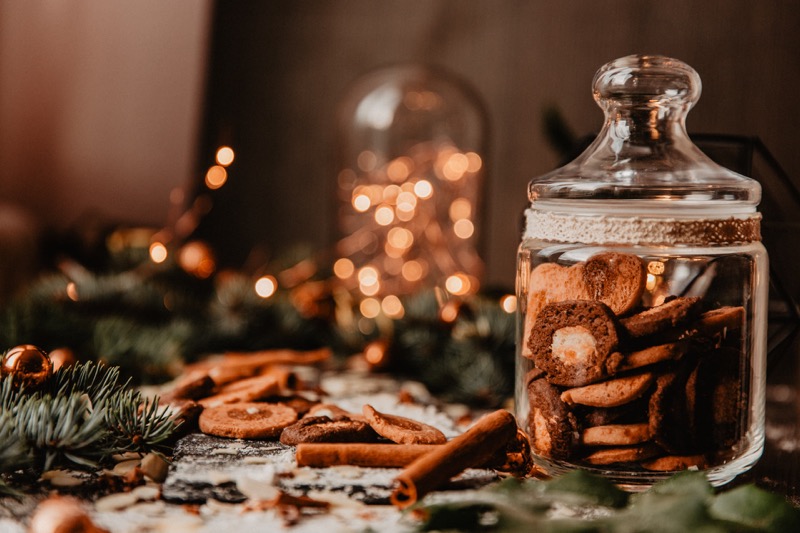 Winter weddings are rising in popularity. Whether it's the lower prices for off-season services or the cooler temperatures, many couples have been opting for weddings in the months between December and February. As you plan your winter wedding, you might be wondering what you should get your guests for favors. Here are some exciting winter wedding favors that your guests will love!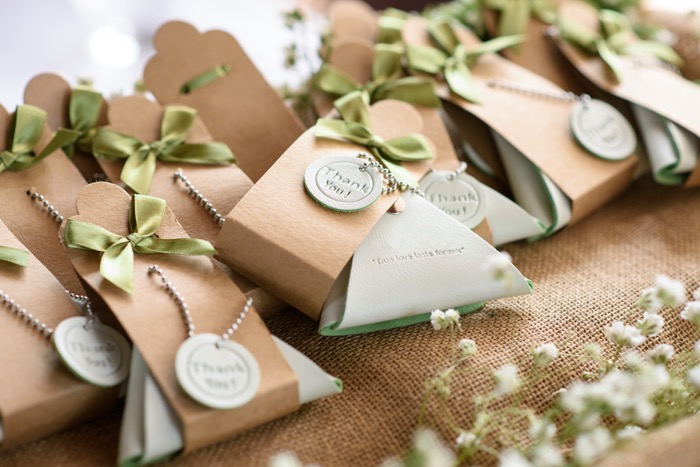 Should You Get Your Guests Favors?
As time has gone one, more and more couples have opted out of wedding favors – especially those that are DIY-ing their wedding. However, there's nothing better than being a guest at a wedding and seeing a table full of unique wedding favors for the taking. One of the main factors that deter couples from giving out wedding favors is the fear that their guests won't use the favors. That's why it's so important to give out practical wedding favors at your event! There are so many options these days besides the traditional baggies filled with Jordan Almonds that you can give out at your wedding for guests to enjoy.
Giving out favors at your wedding is a simple way to tell your guests 'thank you,' for coming – and for getting you a wedding gift! It's bad form for guests to attend weddings without bringing a gift, so giving favors out is how you can say thank you to everyone without having to painstakingly write out 200 or more 'thank-you' cards to each guest for their attendance. Of course, you might end up with one or two guests who won't bring you a gift at all, but it's still important that you acknowledge their attendance at your wedding.
Winter Favor Ideas
There are lots of winter wedding favor ideas out there! Here are some of the best that your guests are sure to love.
Hot chocolate in a jar: Put together dried hot chocolate mix, a chocolate spoon, sprinkles and marshmallows into a jar. Give those out at your wedding so guests can make themselves a mug of hot chocolate when it's a particularly cold evening.
Tea bags: There's just something about tea that warms you up on a cold day. Pass out tea bags at your wedding as personalized wedding favors for your guests. Choose the flavor you like most, and include your wedding date to make it even more personal.
Candles: A small candle is a special wedding favor to pass out at your event. Choose a scent that is reminiscent of winter – something with spruce, eucalyptus or even fir – to really drive home the idea about having a winter wedding. Personalize it with your wedding date or even the location of your wedding so guests can remember where they received the candle at.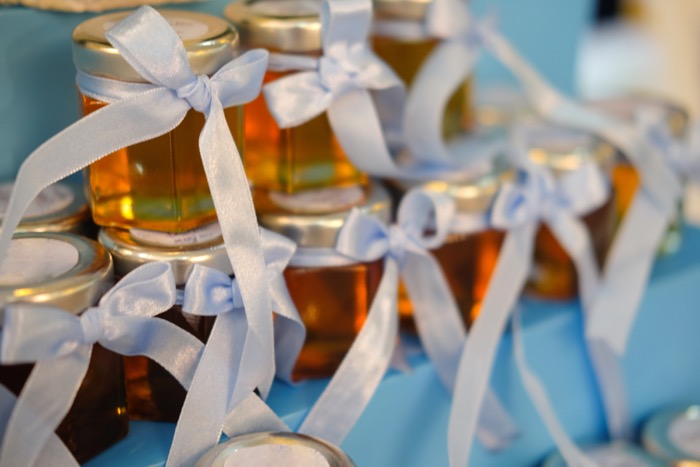 Winter lip balm: Lip balm is an absolute necessity for the wintertime! Help your guests keep their lips moisturized by passing out lip balm as favors for your wedding. Choose a flavor that you love or one that represents winter so that your guests will continue to feel the winter theme long after your wedding weekend is concluded.
Matches: Your guests will need something to light their candles, cigars or anything else at your wedding to keep them warm – so why not get them some personalized matches as wedding favors? They can take their unused matches with them to use later, of course. Personalize the small boxes with your wedding date, your last name or a sweet message about setting your heart on fire. Your guests will love the thoughtfulness!
A stemless wine glass: Wine is the perfect drink for cuddling up near the fireplace after a cold winter's day. Get your guests their own stemless wine glasses to take after the wedding is over! You could also have your guests use them as their glasses during the wedding so that you can save on glassware for the event. It definitely cuts down on waste, too! Personalized wedding glasses add more flair to your event and get your guests talking about the decor while they're at the bar waiting to order their drinks. Make sure to purchase a few extra just in case someone drops a glass, though!
Blankets: Some couples opt for outdoor winter weddings, especially if the day is sunny and warmer than the evening. That means guests will need things to keep them warm once the sun goes down! A unique way you can do that is get some blankets for your guests. Whether you choose flannel or sherpa, blankets will be a well-received wedding favor by all the guests at your wedding. Opt for simple blankets that you can get a lot of at one time so that you don't have different sizes or see guests trying to find the 'right' one – if everyone gets the same blanket, it'll help the line move along very quickly!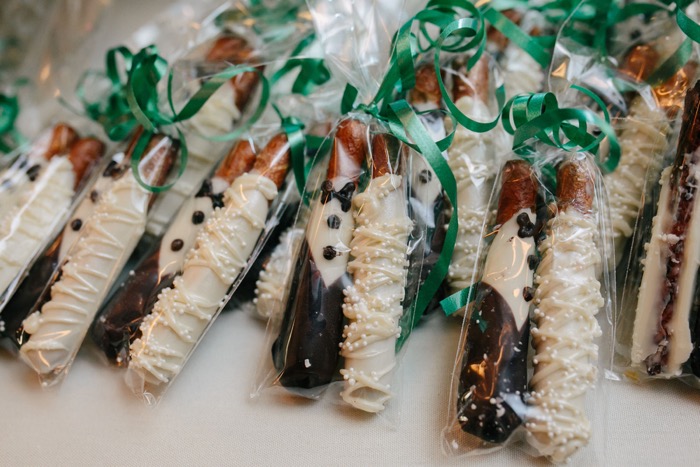 Hand warmers: Speaking of keeping guests warm, consider giving them hand warmers as favors! That way, they can stay warm on the walk to their car or at their guest table throughout the night. Your guests will be so appreciative of your consideration for their health!
Maple syrup: Who doesn't love maple syrup in the winter? Give your guests small bottles of maple syrup to take with them on their way out at the end of the night. It's perfect for them to drizzle on their pancakes or waffles the next morning at breakfast! Plus, it lasts for a long time, so your guests won't have to worry about it spoiling.
A wine stopper: One of the best things about wine stoppers as favors is that you can find them in so many different designs! For winter weddings, a wine stopper with a snowflake, snowman or even a tree branch will inspire feelings of winter. You can also give out wine stoppers with your wedding date printed on them or Christmas related items if you're getting married close to the holiday.