Roowedding.com – Showing different appearance for your wedding with a gorgeous gown that you wear. A colorful concept is a great option for your wedding fashion. Praise Wedding team here offer you a chic and colorful wedding gowns with floral motifs on it. They introduce these amazing wedding dress below that feature wonderfully romantic and beautiful design to fulfill your princess dreams! To best reflect the mood of the season, your wedding dress style plays a key role too. This will make your appearance looks charming and pretty too, check this out!
Colorful and Beautiful Layered Wedding Gowns Designs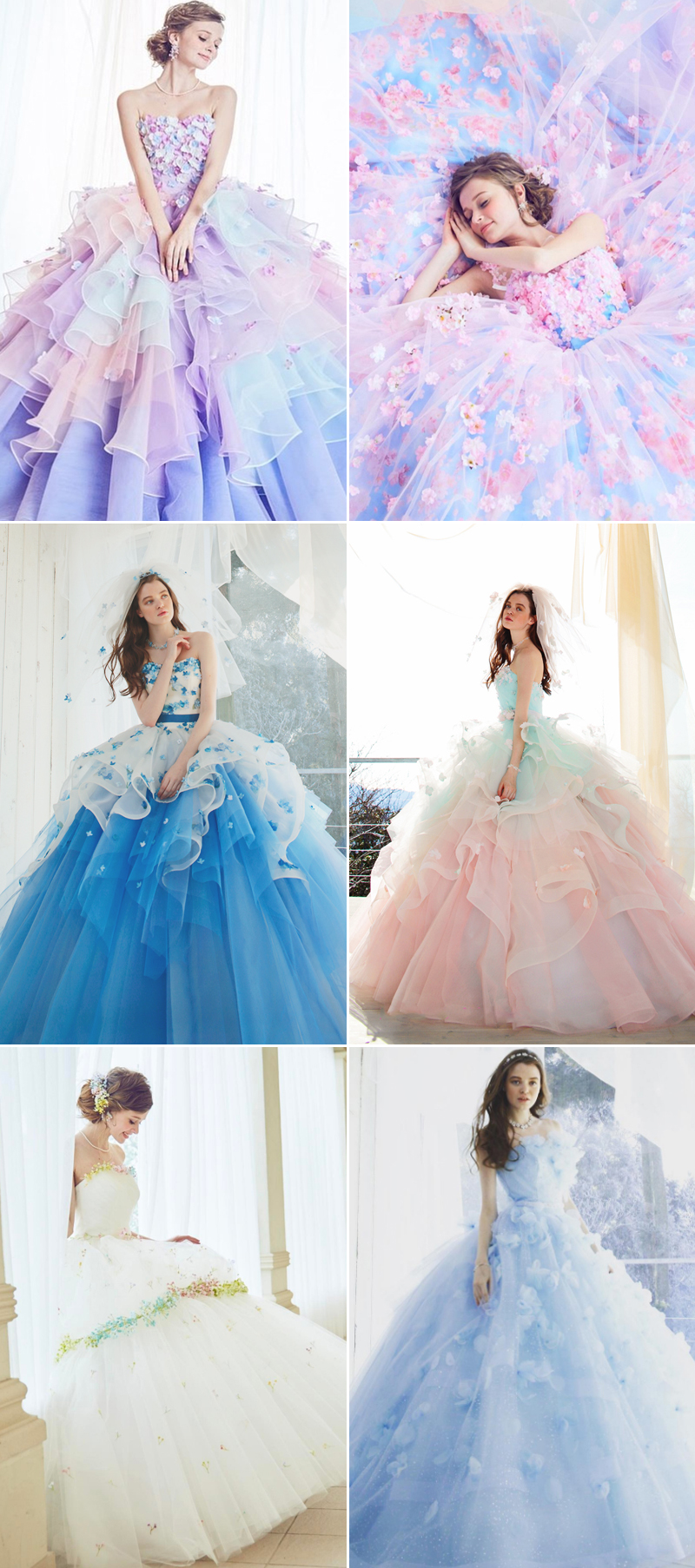 An overlay or layered design for your gown is the best concept for your gown. Colorful and floral motifs on the gown will make your wedding appearance looks beautiful. A waist ball model design is matching with this amazing wedding dress concept. Chic color for the gown design becomes the eye-catching to make your guest impressed. Adding with floral motifs, this makes your outfit more stunning. This is suitable to wear for all wedding theme, then this will bring out a romantic nuance to your wedding.
Chic Wedding Gowns with Yellow and Pink Color Nuance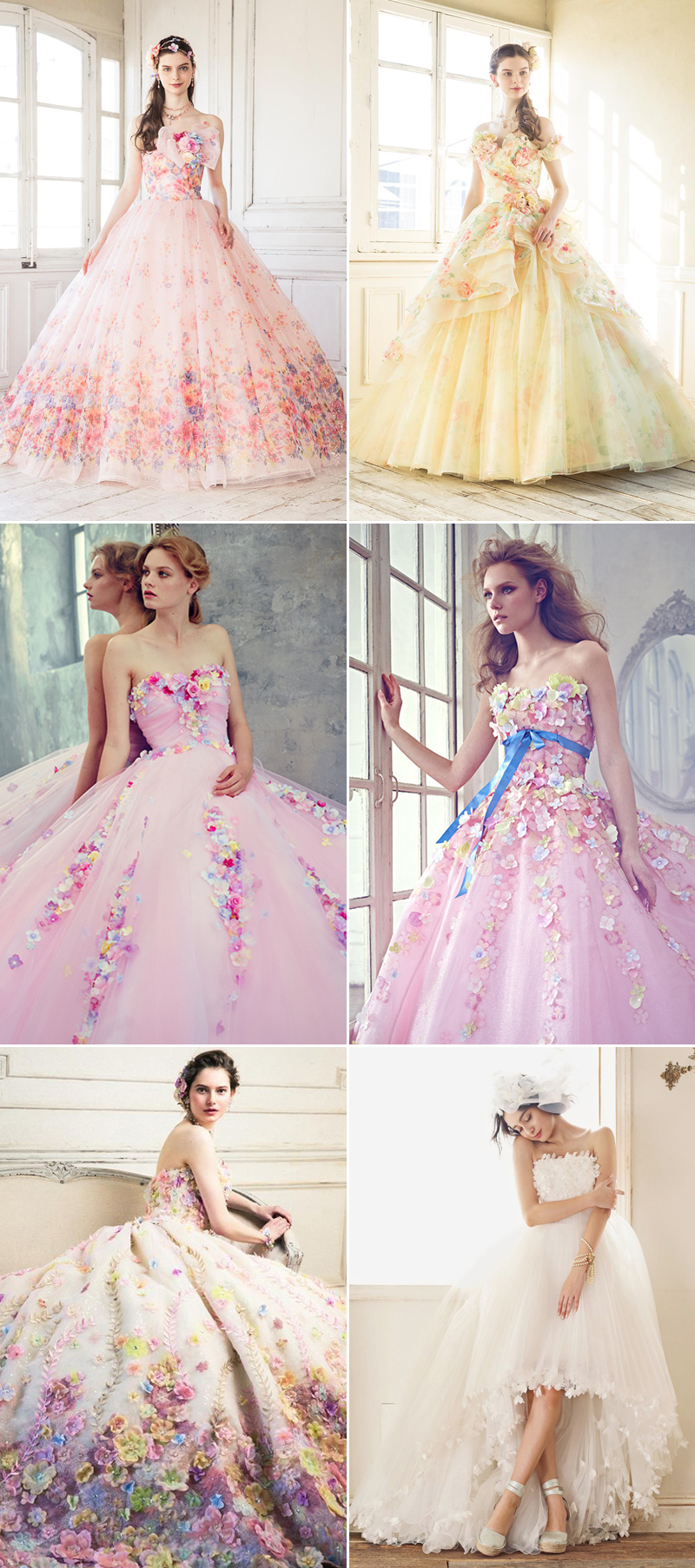 Soft yellow and pink color become the popular or favorite one to apply for a wedding gown. This reflects a wonderful charming appearance which you want to show in your special moment. Chic wedding gowns with those colors nuance more perfect by adding full of floral motifs on it. This also looks likes princess wedding dress because the wedding designer designing with waist ball gown ideas. Colorful wedding gowns with yellow and pink color like the picture above will strengthen your beautiful and romantic appearance on you.
Colorful Gorgeous Wedding Gowns with Floral Motifs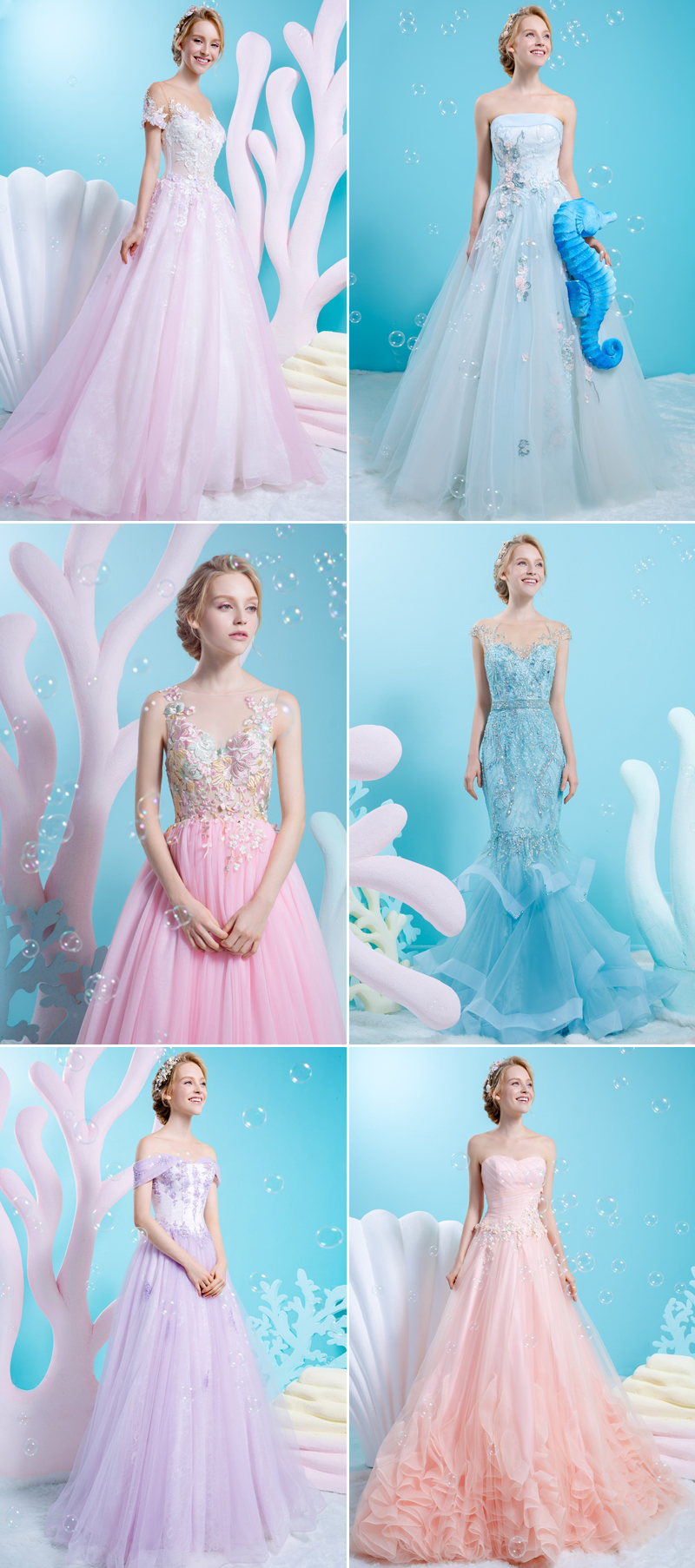 Pink, blue, yellow, or purple color are compatible to use as the main color for wedding gowns design here. Your appearance becomes more beautiful and charming. Gorgeous wedding dress with colorful motifs on it very perfect to choose. Chic colors, layers, floral motifs on this gown, and open the off shoulders here are matching to design into colorful wedding gowns. So, this amazing wedding gowns above may you choose for your wedding fashion.