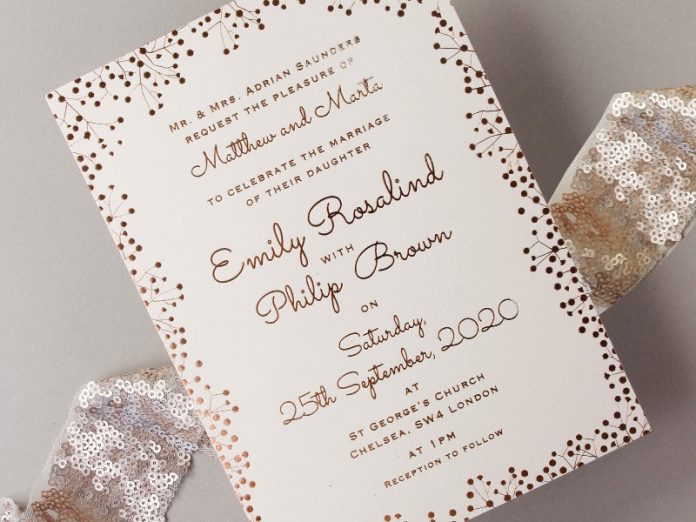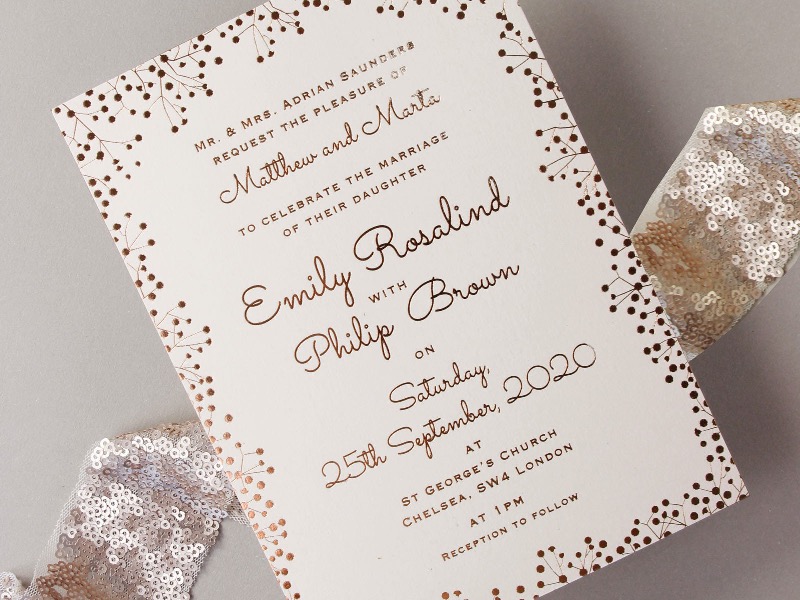 A wedding invitation cannot be separated from a wedding ceremony. It is very important in order to give an announcement to people about our happiest day. Nowadays, many invitation card designs are available starting from the simple one until the unique one. But, most people prefer an invitation with an elegant design because it gives a strong impression to our wedding ceremony.
For those who are looking for elegant wedding invitation card designs can take a look at some design below. We have chosen the best ones that may be suitable for your wedding.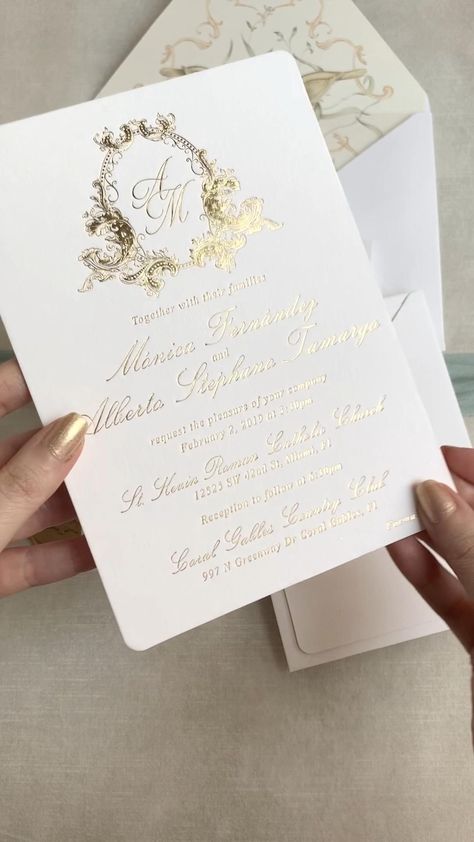 Check out the first wedding invitation card design above. The design is so beautiful and looks elegant with the use of white and gold color match perfectly. Both colors are so dominant in this design and that is what makes it looks so elegant and suitable for a wedding with an elegant theme.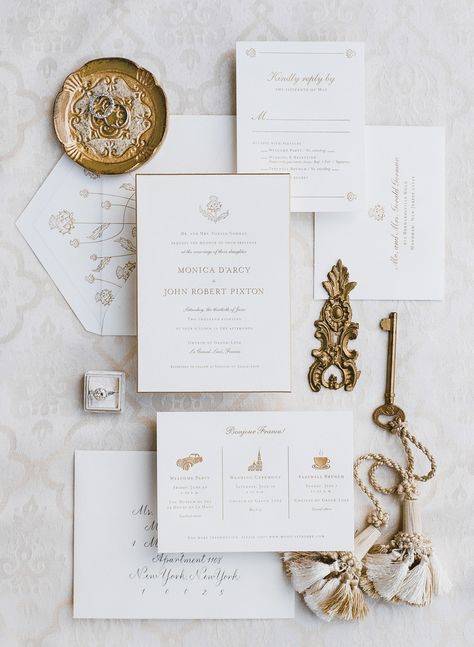 An invitation card that just using one color like on the picture above can be a really good choice. Just using white color already makes this design looks elegant. Moreover, there is a beautifully embossed motif on the edge of the invitation card that decorates it.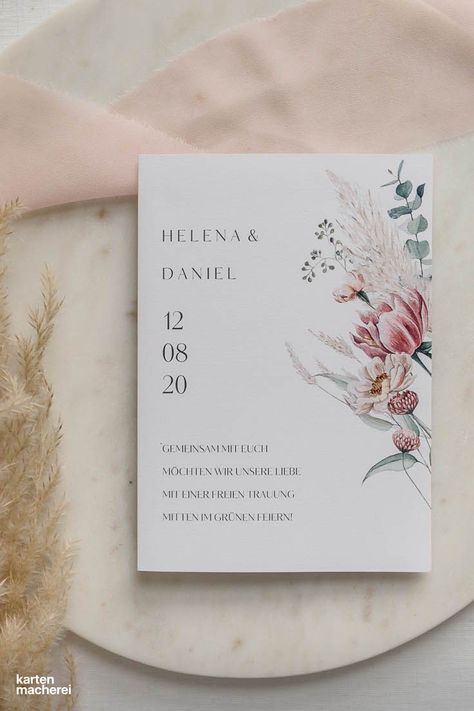 We do not have to bother in determining the design of a wedding invitation. A simple wedding invitation could also give an elegant impression. Using a peach color as its background and black color as its font and lines on the edge like the one on the picture above already shows the elegant look of the invitation card.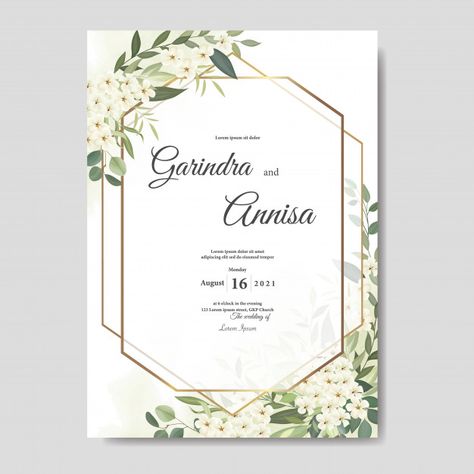 The next design uses the jute cloth as its material and adds a lace as its decoration which makes it looks gorgeous. The soft color used in this invitation card also looks great and suitable enough for the design. Surely, the invited guest would be very happy to receive our invitation since it does not only look good but also unique.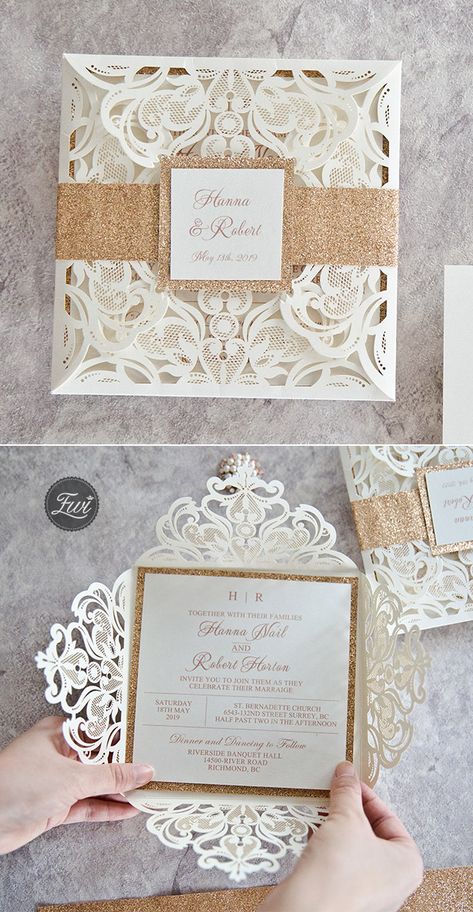 An emerald color also could look so elegant if it is matched with gold and white color. The picture above can be used as an example. Using white and gold color for the invitation card design, and combined with an emerald color for its cover is a really good combination. This one is really suitable for the people who want to hold their wedding ceremony in December because its colors which identical with Christmas.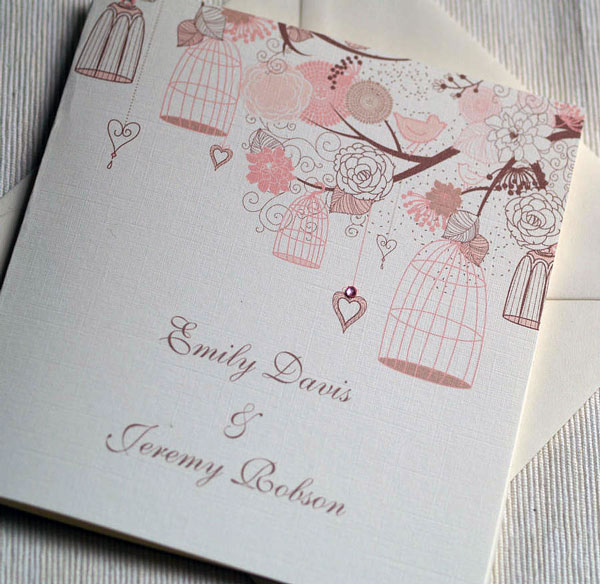 This design looks so formal and it shows the elegant impression of the wedding invitation card. We can see it from its natural and soft color as well as the font that used for the writings in this design. The envelope-alike design also increases the elegant impression of this invitation.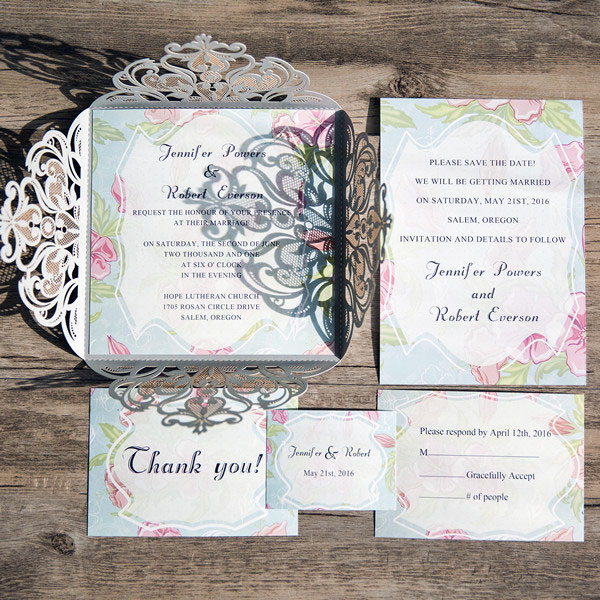 If you are the kind of person who likes a formal design but still elegant, you can choose this one as the best option. The white background color combines with emerald color and silver glitter is such a great idea in designing a wedding invitation. Plus, the use of envelope and will add more formal impression from this design.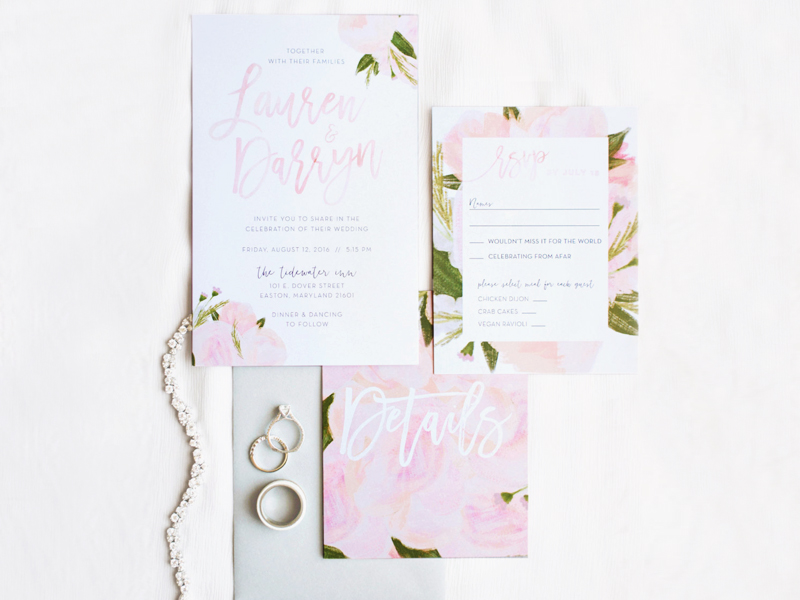 A soft and bright color like white, peach, pink, and etc are not the only color which can make the invitation design looks elegant. We can try to combine a black and gold color as the main color of our wedding card design. The combination of both colors is really wonderful as it shows the luxury and elegance of the invitation design.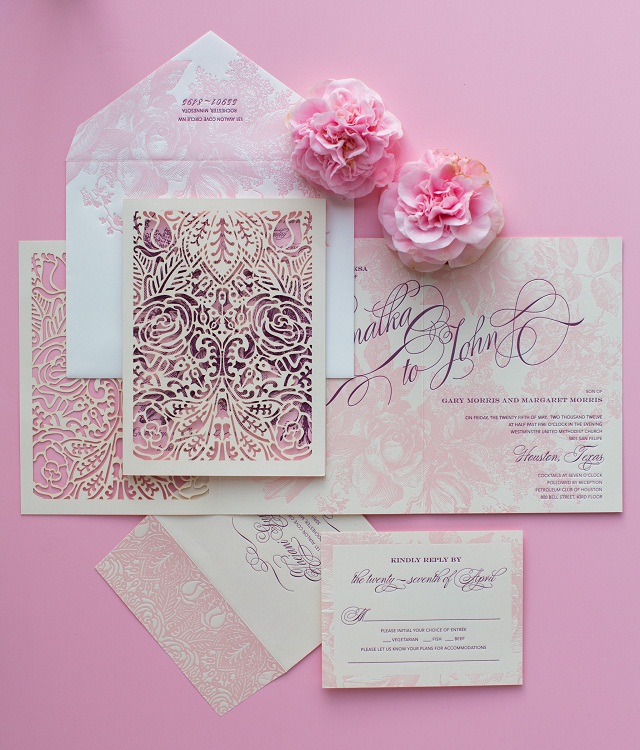 Another design with soft and bright color. There is no doubt that a design with this kind of color is very dominating. Surely, the color is suitable for a card which has an elegant design especially when it combined with flower motifs that will beautify its look and make it more attractive. Just take a look at the design above where its main color matches perfectly with the flowers color.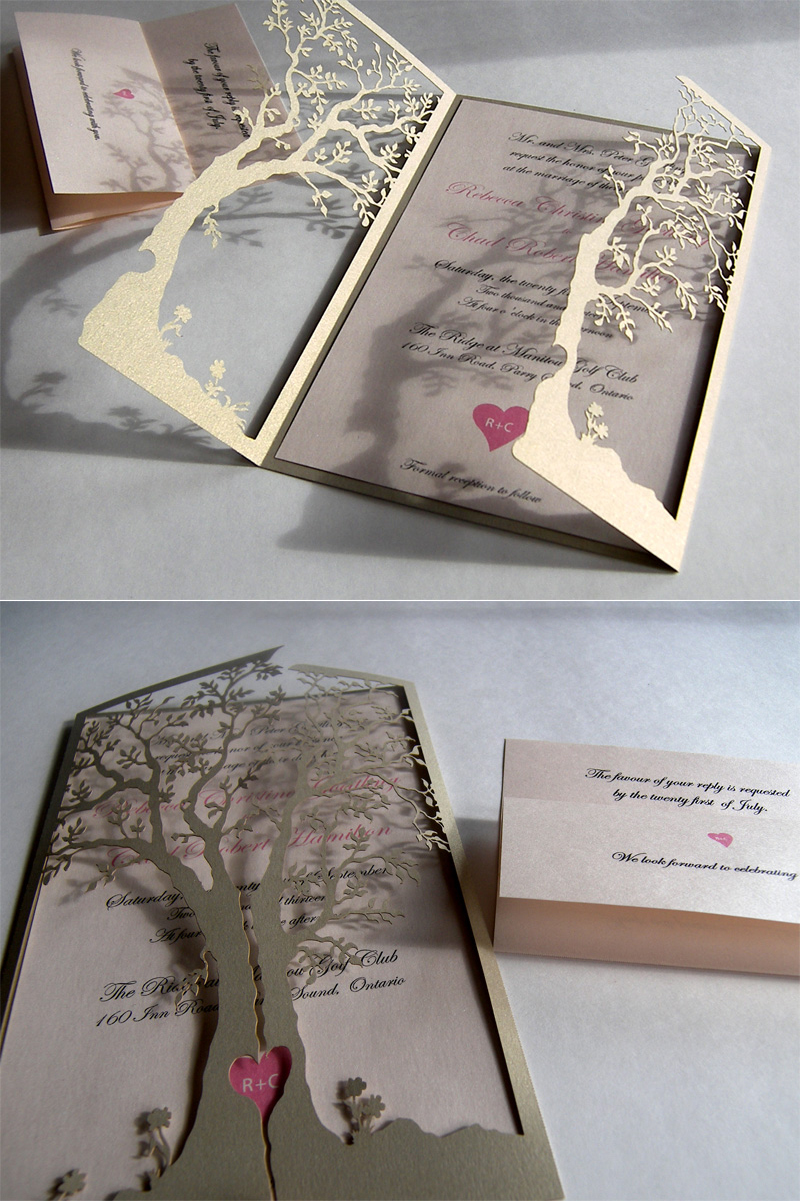 The last but not least. This one is the best in term of elegance and the people who receive it would be very happy to keep it. The marble motif is absolutely outstanding moreover since there is a gold line that formed a diamond in the middle of the invitation card. The font writings in the middle of the diamond also look so elegant and match very well with the design.
That is all that we can share about elegant wedding invitation designs. Actually, there are so many invitation card designs out there but, we just chose some of the best design that most people likely to apply. One suggestion from us is that you need to be wise in selecting the invitation card. Make sure it suits enough with your wedding theme.