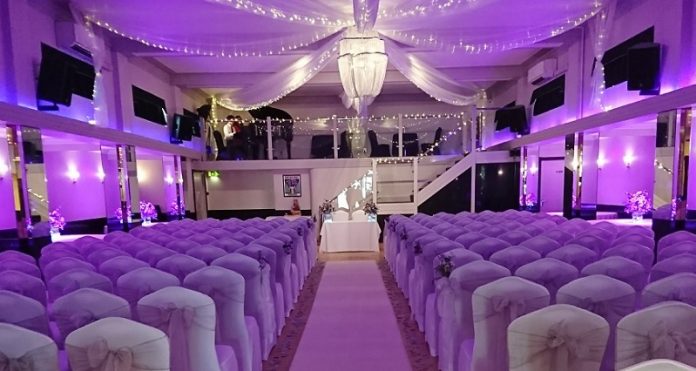 Getting married? Well, we've got 10 mistakes that almost everyone will experience! If you want to avoid them, you need to read this post.
Your wedding day is going to be one of the most important days of your life. So much time and so much effort have gone into planning, to make your special day, special. In the hustle and bustle of the big day, it's completely normal for things to go wrong – no matter how hard you try! Whilst everyone does their bit, not everything is plain sailing, and you can find that things go wrong.
We've spoken to The Arlington, a function rooms and wedding venue in Essex, about the common mistakes they see at weddings on the big day. They say that prevention is the best cure, so if you know the mistakes, you're less likely to make them, right? These are the top 10 mistakes made on wedding days. The more you know, the better. Find out the top 10 common mistakes, right here!
Not Eating
This first mistake is key to avoid, so you're not known as 'the fainter' or 'the one who got too drunk'. Eating on your wedding day is vital because the stress + standing up all day = a lot of required energy. So, make sure you're fuelling your body at regular intervals. And the only one who makes you faint is your partner and not your empty stomach…
Not being fast enough
One of the key things that can put a wedding day out of balance is a lack of timekeeping. Because, if you're late getting ready, you're pushing everything else back. The ceremony, the reception, the food etc. Being late causes the wedding order to fall behind, and nobody wants that. After all this planning, you need to make sure everything runs smoothly. Give yourself plenty of time to get ready!
Not being organized
Speaking of things not going smoothly, leaving things unorganized and unplanned is another mistake many commonly make on their wedding day. You should have everything in place for the wedding day BEFORE the big day. Otherwise, things can fall off the tracks and make the rest of the day unorganized. So, make sure everything is planned and ready for the day before the day begins. Don't have flowers turning up halfway through the reception…
Not having a backup plan
Let's say it's summer. You're having your wedding outside, and it's all planned and ready. And then horror. It's pouring, thunder and lightning are crashing in the sky. Suddenly, your plans have gone awry. The key things that many couples to be wed forget is having a backup plan. Imagine if your day is spoiled by weather, and there's no alternative. You need a back-up in place to make sure your perfect day isn't ruined!
Not getting the right pictures
Some couples may look back through their wedding photos and think, 'oh, we didn't get a picture with **insert name**'. This is a conversation every married couple will end up having. You want to remember every second of your big day, so find a photographer who has experience and also takes too many photos. You'll be able to go through their selection and choose the pictures you want. Better to have too much rather than not enough.
Not speaking to everyone
All of your guests at the wedding have most likely brought you presents and come to see you tie the knot. So, a massive and fat NO is not speaking to every single one of them. You're effectively hosting your wedding, and the day is all about you and your partner, but a good host circulates and mingles. They talk to everyone at the reception, even if it's briefly. Don't make the mistake, talk to everyone!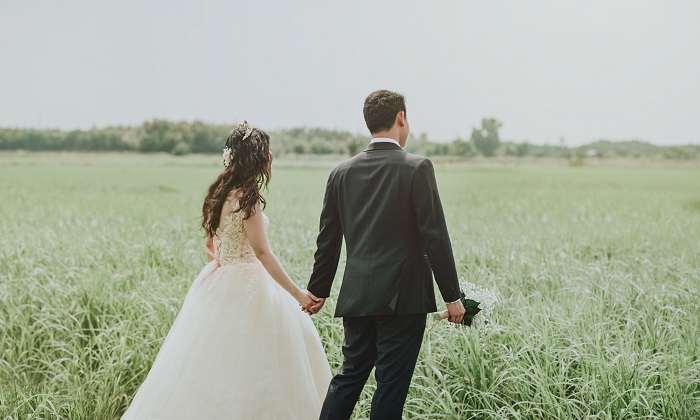 Not saying thanks
What's worse than not speaking to everyone? Not saying thank you! 'Thanks for coming', 'thanks for the gift' etc. This is an essential part of your big day, and it's being appreciative of those around you. The venue staff, your guests – everyone! A little thank you goes a long way, so don't forget.
Not being with your partner enough
Make sure you and your partner spend plenty of time together because it's both of your big days. So, it's essential to maximize your time together. Talk to guests as a couple, dance together and all the rest – just have separate toilet breaks…
Stressing over the little things
Sure, some things may go wrong. But stressing about them won't help anything! You need to make sure the little things on your wedding day, don't bother you. Which leads us to, number 10…
Not enjoying yourself!
It's your day. You and your partner need to enjoy themselves, whilst not stressing and having fun.
Avoid these common mistakes to have a smoother, friendlier and more fun wedding day. Now you know the errors so many before you have made, you know how to avoid them!