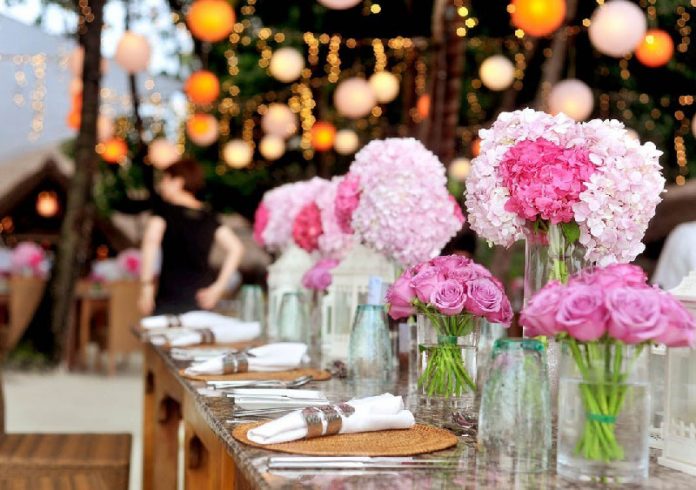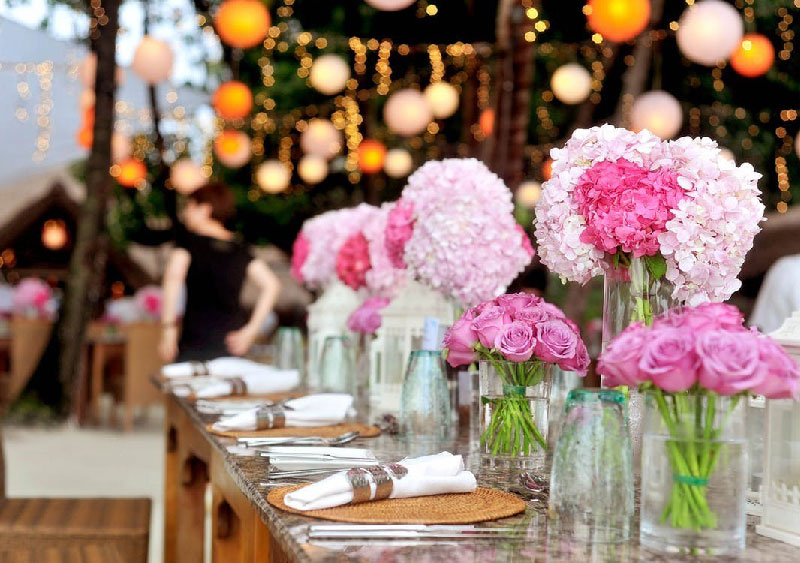 It's your big day and you don't want to miss any opportunity to make it unforgettable!
A lot of wedding planners start with pre-made wedding packages, which include a single catering provider and venue option. These packages can be convenient, but they don't always reflect your personality as a couple or your own preferences. However, if you go to them with some interesting ideas and specific requirements in mind, you can create an event that will be remembered long after it's over.
There are so many options to customize your dream wedding be it choosing unique wedding venue, themes, menus or attire. One great way to set your wedding apart from the rest is by bringing in some local flavor to it.
A little hometown pride and appreciation for your roots can go a long way. Here are a few creative ideas and tips for couples who would like to add a bit of local feel and vibe to their special day.
The Invitations
Wedding invitations are like little teasers to your big day. They set the tone for your event and help in creating the first impression. If you want to add a local touch to your big day, you should start it right from the beginning.
Instead of going with stock templates and designs, add little details that represent your city or hometown's vibe. You can choose custom colors, native flowers, famous buildings or structures to go on your wedding invitation cards.
If you're sending out invitation boxes, there are ways to give them that local touch. You can add souvenirs like vintage stamps, coins, or popular regional fruits, sweets and other delicacies to wow your guests.
The Wedding Venue
Having your wedding reception in a fancy hotel is nice but it may blend together with all your friends' weddings in the memory of your guests. Instead, choose a unique wedding venue that represents your favorite aspects of where you live, which is the best way to add local flavor to your wedding.
A rustic countryside wedding, a wedding party overlooking the water, or a ceremony at a local church with amazing architecture could be some of the options make your wedding a distinct affair.
The Food
You don't have to go overboard with the menu and import an elaborate list of ingredients to serve at the reception. Instead, perfectly prepared appetizers and dishes can add a local flair to your event by using locally sourced vendors and options.
Select dishes that are characteristic to your home town, cooked with fresh ingredients from local lakes, farms, and fields. Find local chefs and caterers who are well connected with local providers, which will make this easier to accomplish.
Another great idea you could use is having popular local food vendors on board. A lot of them now provide special catering services. Your wedding planner can guide you with this.
Some local food businesses can offer on-the-go restaurant services in the form of food trucks. This way you can bring their unique culinary creations right on to your wedding venue. Even if you have a wedding caterer, you may be able to include a specialized food truck for treats like ice cream, gourmet coffee or popcorn.
The Wedding Cake and Other Desserts
Get in touch with local bakeries and select a wedding cake that connects you with your tradition and culture. Different icing flavors and cake decoration can help in bringing a local element to your reception. Your wedding catering company may have a resource in mind for the wedding cake and desserts, so be sure to ask for recommendations.
A lot of couples want to bring variety to their dessert menu by going with more options. You can choose unique desserts according to where you're having your wedding. For example, a wedding in Hawaii would be incomplete without the famous Poi mochi and Lilikoi bars. Your guests would enjoy having such local specialties to end the night.
Native Flowers
Flowers are a key element in any wedding. From the decorations to the bride's bouquet, they are everywhere. Thus they are a good option to play with when you want to customize your wedding.
Almost every area has native flowers that represent the rich history and culture of the region. For example, Southern California has flowers that thrive in low water climates. You can use specific flowers as recommended by your florist to go into your wedding decorations. Moreover, you can personalize your bouquets, hair accessories and more by choosing locally grown flowers.
The Wedding Music
Entertainment is a big part of the wedding. Music and dance will make a huge impression on your guests, which is why you should choose local band or DJ. They will be able to make your guests enjoy and appreciate your favorite local music and dance, as well as popular hits and crowd pleasers.
The Wine
Have your favorite local brewery or winery serve at your wedding. You and your fiancé can choose your favorite beverages that will go on the drinks menu.
Another interesting option is getting wine or beer tasting station set up, which adds an element of entertainment and interactivity to your wedding line-up. You could even poll guests throughout the evening and have them choose the winning bottle!
If you're having your wedding ceremony away from your home city, you can bring brews from your favorite hometown vendors. In this way, your guests will get to enjoy the taste of your home.
Surprise Your Guests with a Local Artist
To give your guests the ultimate surprise, you can consider hiring a local artist to make a surprise appearance at your event. It could be a famous local singer or even your favorite local comedian. Your guests will love the surprise and your wedding will stay in their minds forever.
The Wedding Favors
Lastly, choosing the right locally inspired wedding favors will leave a lasting impression on your guests. You will have to reach out to local vendors for this. There are plenty of ideas ranging from locally crafted chocolates and baked goods to home decoration items and handmade soaps.
If you're having a destination wedding, create destination themed wedding favors so your guests can cherish the experience for years after the event is over.
There are many parties and events that you will arrange throughout your lifetime, but your wedding day will likely require the most care, detail, and attention. When planning for this major life event, be sure of everything you want and have the right wedding planner co-create the wedding you've always dreamed of!
Author Bio:
Annalisa is Sales Manager at Harbor View Loft, an affordable wedding venue in San Diego known for its 360-degree view of Coronado, the San Diego skyline, and the beautiful harbor itself. Annalisa books weddings, events, and corporate functions at this breathtaking location, and working with clients to find their ideal event package. She enjoys blogging about tips and trends in the wedding and event industry and sharing her perspective with others.