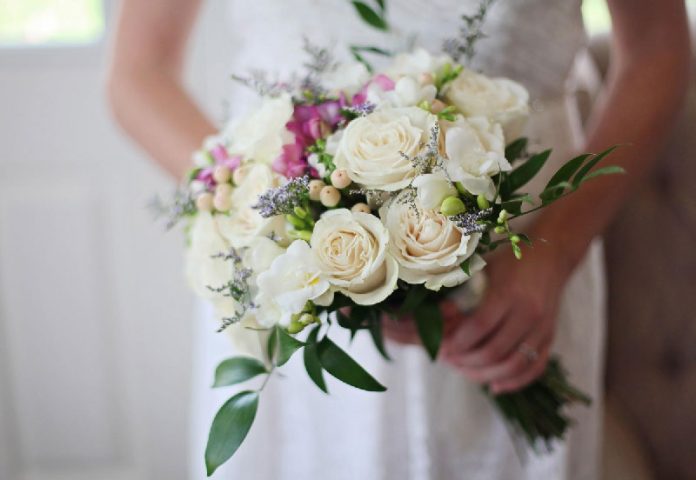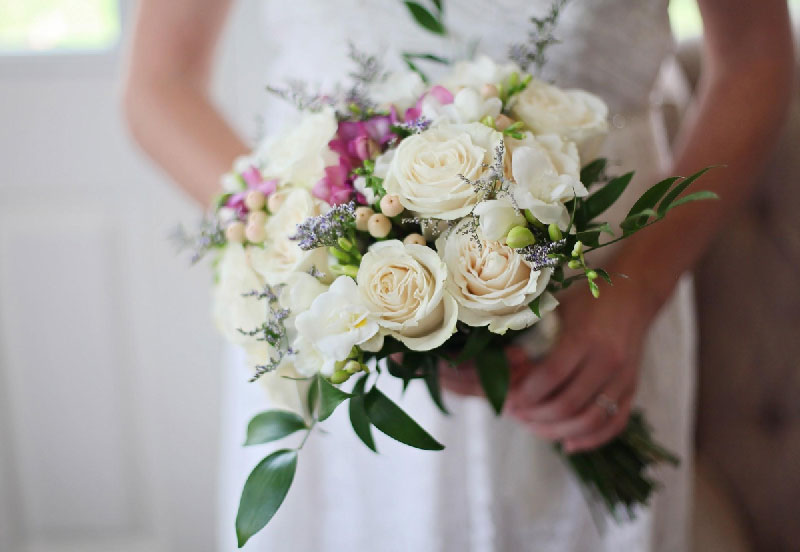 As soon as you have found your ideal other half, it is very easy to picture a life together as a married couple. But when it's time to make the big moves and you finally decide to tie the knot, things can get a little tricky—and expensive!
Getting married is an amazing experience, but everyone knows that throwing a lavish wedding ceremony requires a budget to match. Yet, having a beautiful wedding doesn't have to be over-the-top expensive. If you go about it smartly, you can actually end up having a gorgeous ceremony and reception without having to spend your entire life's savings on one event!
So if you're looking for ideas about using your wedding budget in a smarter way, take a look at the top 5 hacks below!
1.     Choose the Right Venue
When it comes to choosing party venues, make sure the place has existing connections with great vendors. This is important because most event spaces have affiliations with caterers, decorators, and florists that may be combined for a package rate. If the space you choose doesn't offer the flexibility of custom choice of vendors, you'll be in the position to use only their internal resources. This means you may have to pay higher prices for the same décor and dining options that you could have contracted for elsewhere, potentially at lower rates.
2. Consider an Outdoor Wedding
You might be surprised to know that some outdoor wedding venues offer an outside space for the ceremony, and also an indoor room for the reception. This is the best of both worlds because a combined venue is much more affordable than two separate locations. When choosing an outdoor wedding venue space for a wedding within budget, keep the following in mind:
The number of guests
The seating arrangement for the guests
The décor such as flowers and garlands (you can DIY them!)
The catering
If your venue can accommodate, you may even want to hold your entire wedding outdoors. The best part about outdoor weddings is that you have a lot of opportunity to get creative and personalize the décor, seating arrangements, and dining options. However, you'll have to be careful about the weather and the time of the day you choose.
Pro Tip: If you go for a simple yet beautiful outdoor wedding, make sure to have a backup plan in case it rains. Choose a wedding venue that has both indoor and outdoor party areas!
3. Serve Signature Drinks
One of the most budget-heavy aspects of the wedding is the drinks and bartending service. It's a call for celebration and everyone wants to have a cocktail or libation to enjoy the event. So to trim down your budget and keep things chic, serve a signature drink or two. Instead of providing a full bar, you can serve a classic punch or a cocktail, which will keep things within budget and sophisticated at the same time.
Next, when it comes to the alcoholic drinks, keep the options simple and classic. Everyone loves beer and wine, so go with these two options. Also, ask your wedding venue about the different options for bartending and catering. They may have a specific provider to recommend who will be happy to work within your budget.
4. Choose the Dining Options Wisely
If you want to have an elegant reception that falls within budget, then think through the menu selection. The best wedding hack for dining is serving a classic lunch menu, as opposed to an extravagant dinner. The dining options are usually light and keep the wedding tasteful. If you are open to a lunchtime wedding reception, you will likely save in the catering area, allowing your budget to be used elsewhere.
Next, look into different bakeries for your wedding cake. It is possible that your caterer will have the selection and price that you are looking for. But if not, talk to your neighborhood bakery and see if they specialize in wedding cakes. Of course, you will want to choose a source that is reputable, and one that will make the process easy. Otherwise, it may not be worth the money saved to have to deal with extra cake logistics on your wedding day.
A lot of couples focus on having a gigantic wedding cake along with a full dessert table. However, if you order smaller cakes instead of a traditional wedding cake, you'll be able to order multiple flavors, and serve your entire party! If you are ok with letting go of the traditional oversized, multi-tier cake, you can cover a lot of ground by using the cake budget in other ways.
Some other tips when it comes to saving up on the dining options include:
Make sure the caterer uses locally grown and in-season produce, as it may be the same or less and also supports local farmers.
Think about alternatives to expensive ingredients such as ribs, lobster or prime beef as main courses. Instead, use these in appetizers and fill up the dining table with pasta, salad, chicken, and other variations.
Consider dishes that are large and plentiful, as well as crowd-pleasing.
Use buffet or family-style serving instead of a full wait staff.
5. Get Creative With the Décor
We can all agree that weddings need a pop of color, which typically comes from beautiful floral décor. You'll see breathtaking bridal bouquets when talking with local florists, but the most exotic and fanciful versions will be priced accordingly.
If you want to stay within budget, talk to your florist about in-season flowers. Seasonal goods—whether fruits, vegetables or flowers—are typically more readily available than their off-season counterparts, and therefore more budget-friendly. And the best part is that your seasonal bouquet is more likely to be popping with colors because the flowers will be fresh and vibrant.
Moving on to the décor, you can easily supplement the garlands and flower arrangements by filling glass centerpieces up with non-floral ornaments such as pinecones or berries. These will give your room a natural look, which is great for both indoor and outdoor weddings. You can also give a unique twist to traditional flower centerpieces by adding a basket full of fruits! In other words, you don't have to stick to flowers… you can be as creative as you want. And if you use in-season fruits, you'll be making a wise choice from a dollar standpoint.
Weddings are intended to be a incredible and enjoyable experience, without stress! We have shown that you don't necessarily have to spend a fortune to have a beautiful and sophisticated wedding, and that it can be accomplished well within budget without sacrificing what is most important. Be smart about it and follow these hacks to have a picture-perfect reception without spending your life savings!