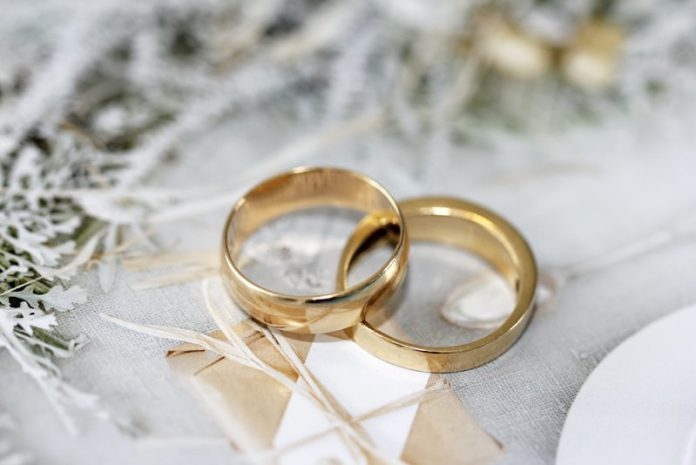 Wedding rings are often just a simple band of gold. These simple rings can be stunningly beautiful and represent a life-long commitment that enhances their meaning.
But for those wanting something a little bit special to slip on their loved one's finger on the big day, then the timeless and mystical beauty of a Celtic wedding ring is difficult to beat.
The symbolism behind many Celtic designs encompasses everything important in a life-long relationship, making them the perfect choice for many couples.
This guide tells you everything you need to know about Celtic Wedding Rings.
What is Celtic Design?
To understand why Celtic design is so suited to wedding rings, it is worth touching on what is Celtic design.
Celtic design (or Celtic Knots) is an ancient design that has its roots in Ireland. There are eight commonly accepted types of knots, many of which have symbolism and meaning that makes them perfect for wedding rings. We will discuss a few of these in more detail a little later.
What is the best metal for a Celtic Wedding Ring?
Like most wedding rings, the most popular choice of precious metal for a Celtic wedding ring is gold. However, the beauty of a Celtic wedding ring looks amazing in any precious metal.
The intricacies of Celtic knots also make them look glorious when they use a blend of white and yellow gold. This combination helps to highlight all the delicate detail and beauty of the Celtic design.
Silver is also a popular choice, and for those not wanting to bust the bank on their wedding rings, silver Celtic wedding rings are perfect. They look stunning and can cost a fraction of their gold and platinum counterparts.
Do Celtic Wedding Rings have inlaid Gemstones?
This is purely a matter of taste. For many people, the Celtic design is enough on its own. But others like to embellish their wedding rings with precious stones. Common gemstones that work beautifully on Celtic wedding rings are diamonds (of course!) and emeralds.
What is the best design for a Celtic Wedding Ring?
One of the great things about Celtic design is that there is a choice to suit all tastes! Once again, the choice you make here is going to be largely down to personal preference. But to help you. I have listed some of the most popular designs used in Celtic wedding rings.
The Traditional Celtic Knot
When most of us think about Celtic design, it is most often the Trinity or Celtic triangle that springs to mind. This is thought to be the oldest symbol of spirituality within Celtic design and symbolizes unity, strength and eternal love, making it perfect for wedding rings.
The Celtic Lover's Knot
The clue is in the name when considering why the Celtic Love Knot is perfect for Celtic Wedding Rings. Love and unity are represented symbolically in the lover's knot, making it the perfect choice for many couples.
The Claddagh Ring
Claddagh rings are also extremely popular thanks to the meaning behind the symbolism of these beautiful designs. Claddagh rings feature interlocked hands, a heart, and a crown – These represent togetherness, unity, and strength.
Other Popular Celtic Wedding Ring Designs
The above are just a few of the most popular types of Celtic designs for wedding rings. But there are many others; these include:
Celtic Cross
Ogham alphabet (the oldest form of writing in Ireland)
Celtic warrior shield
Mo Anam Cara (My Soul Mate)
Conclusion
The stunning and timeless beauty of Celtic designs makes them the perfect choice for those looking for wedding rings with that little bit extra! From the simple beauty of the enduring trinity design to personalized messages using Ogham – the alphabet of the ancients – there is a wedding ring to suit just about every taste.