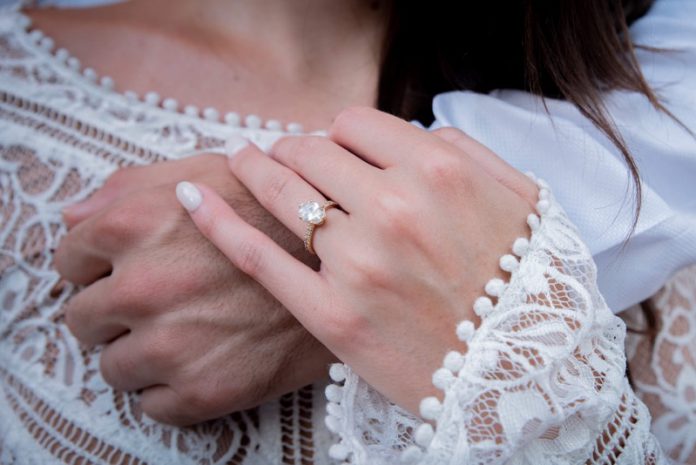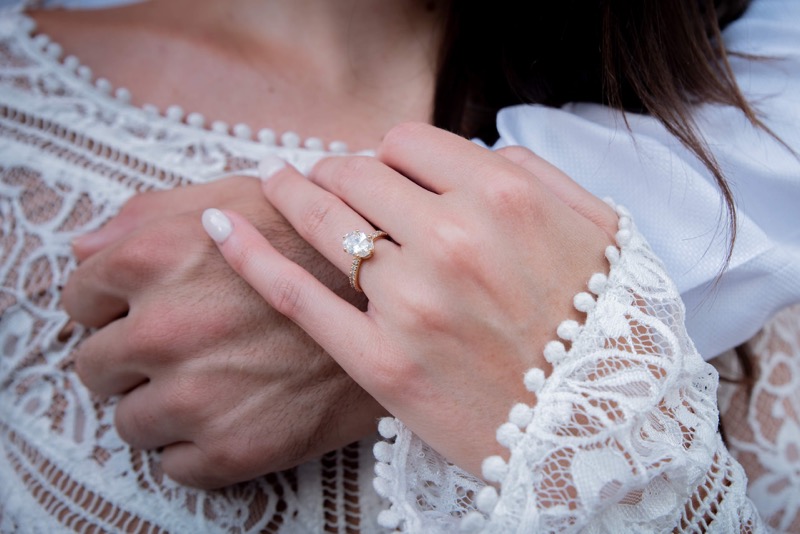 Engagement rings are often the most precious, most worn and most expensive thing a person owns, so it's no surprise that the selection process is a huge deal for many. This is why the traditional way of picking out an engagement ring — one partner chooses the ring as a big surprise for the other — is rapidly falling out of fashion. In fact, surveys show that something like 63 percent of all couples pick out the ring together. If you're a particularly picky fiancé-to-be, this new data is probably like music to your ears!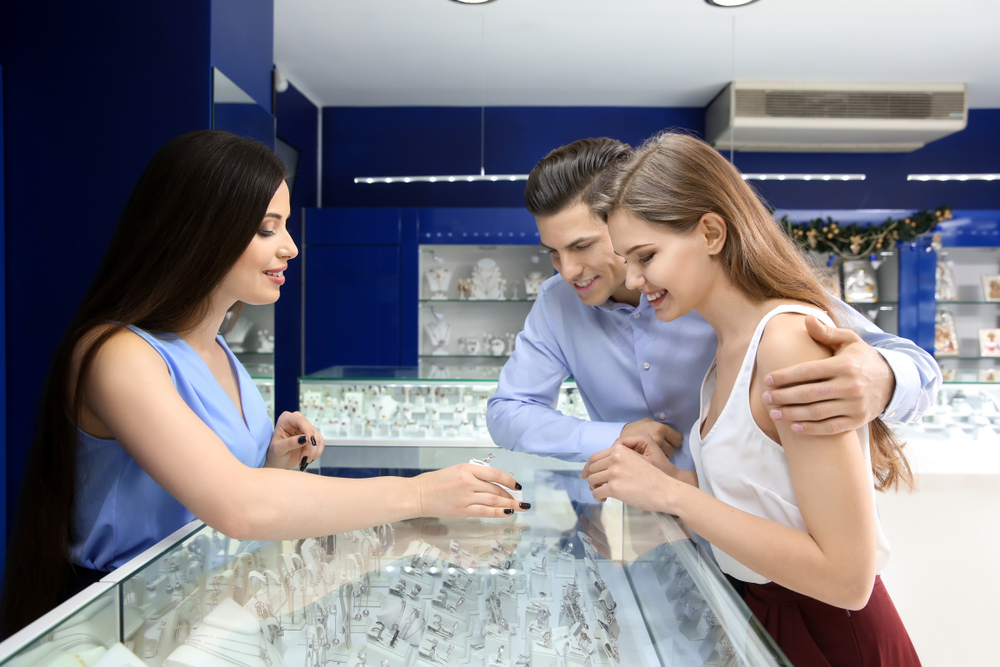 Yes, you definitely can and even should pick out the exact ring you want. But here's the thing nobody tells you: Shopping for engagement rings can be a challenge. Unlike most things we buy on a daily basis, it requires you to go to the store in person and spend several thousand dollars on one thing. With that said, you shouldn't stress too much about the process because picking out your engagement ring is actually a fun and exciting endeavor that you only get to do once in a lifetime.
Here are some simple steps to take when picking your own engagement ring.
Before You Begin: Talk to Your Partner 
While it may be more common these days, choosing your own engagement ring is not the traditional route. It's important that you have an open discussion with your partner about their vision for the process. Make sure they're OK with you selecting the ring yourself — and be sure to explain all the reasons why this makes the most sense — before you start the search process. Now that that's out of the way, start searching!
Step 1: Figure Out Your Style
While it's still best practice to purchase your engagement ring from a local jeweler, you should start the selection process the way you would before you buy anything else — by conducting a little research. Determining your preferences is one of the hardest parts of the process, as it requires you to make a ton of specific decisions in a short span of time.
You want to make sure to nail down your preferences on metal (white gold, yellow gold, rose gold, platinum, etc.), diamond shape (round, square, pear, oval, etc.), setting style (solitaire, halo, etc.) and any other specific design elements you may want included. Also, narrow down a few different band styles you like, noting whether or not they are thin, chunky, minimalist or maximalist.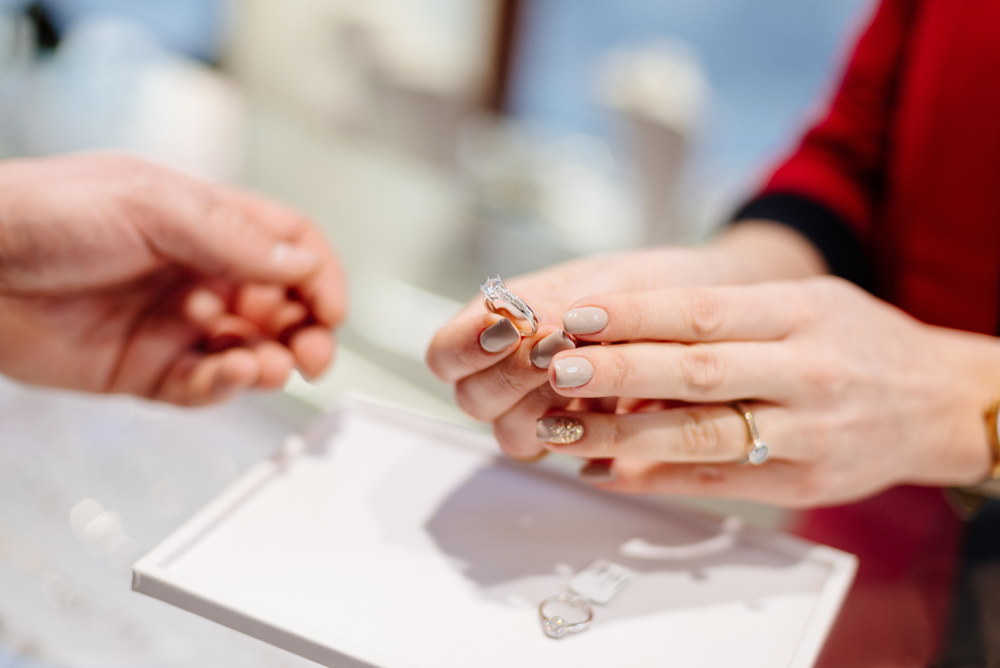 Here are some tips to help you figure out your wants, needs and non-negotiables when it comes to the engagement ring.
Browse Pinterest and save photos of rings you like. Pay attention to the words used to describe the specific ring style and features so you can search for them later or explain them to your jeweler.
Follow jewelry inspiration accounts, jewelry designers and jewelers on Instagram, TikTok, etc. Create a specific folder to save photos of rings you like.
Follow hashtags on Instagram that will fill your feed with jewelry inspiration, such as #engagementrings, #bridaljewelry, #engagementshoot, etc.
Look at and try on the rings in your jewelry box and note any features you like or don't like. Keep these in mind.
Step 2: Head to the Jewelers
While you certainly could start your search at your local jewelry store, it helps if you walk in the door with some idea of what you want. The fact is that jewelers not only have books upon books of options, including semi-mount ring settings you can personalize with the stone of your choice, but they also have the capability to build something totally custom from scratch. Truly, the sky's the limit when it comes to jewelry design. That's why having some idea of what you like, however small or seemingly inconsequential, can make the process so much easier.
Once you're at your local jeweler's store, try on as many diamond engagement ring settings as you can that have most or all of the features you desire. With this in mind, you want to make sure to keep an open mind about styles and try on a couple of rings outside of your comfort zone. Often, shoppers discover that their ideal ring doesn't look as good on their finger as other options, which might come as a surprise. Be sure to take photos of all the rings you're considering so you can reference them later and share them with friends and family.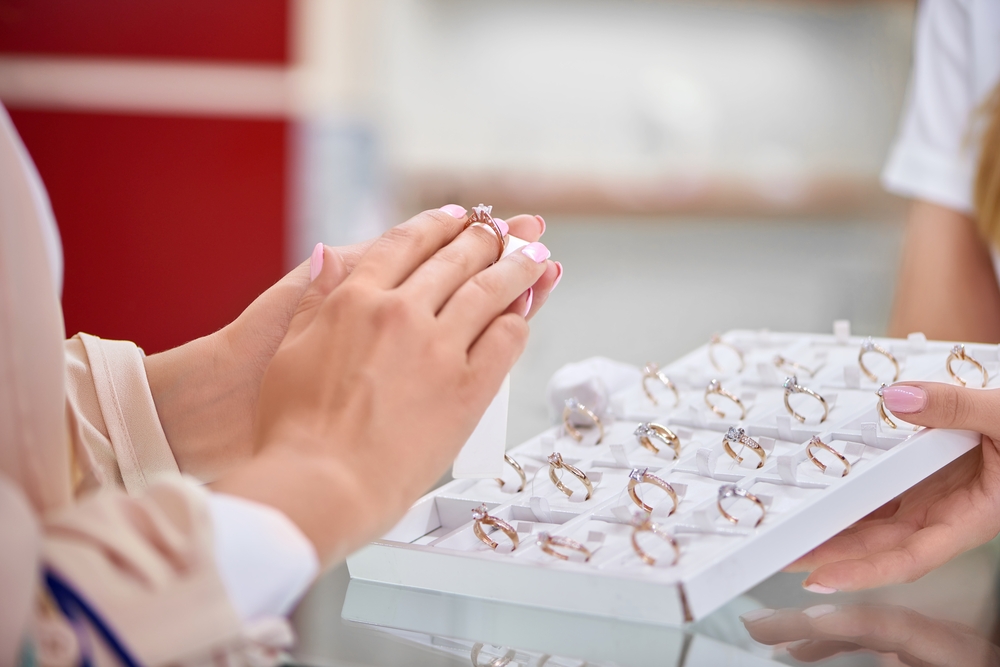 Oh, and one more thing: Go with a local jeweler. Ask around or check Google and Yelp reviews for the best ones in your area. Typically, local jewelers have everything a chain jeweler would but can offer more expertise and better pricing.
Step 3: Settle on a Ring
Now that you've got a few solid options on the table, it's time to narrow things down and make your final decision. Because this is probably one of the biggest purchases you or your partner will ever make, it's crucial that you don't rush through the process or impulse buy a ring. Most likely, your jeweler will still be able to get you the exact ring you want in six months or even a year from now, so don't rush to make a decision.
When it comes time to place the order, have a conversation with your partner about the logistics. If you both envision some element of surprise for the proposal, give them all the information and have them take over from there. Make sure your jeweler knows exactly what you want and let them know to expect your partner soon. If surprise isn't a factor, you can go ahead and buy the ring or place your order for a custom design. Make sure to have it insured right away.
Step 4: Wait for the Proposal 
Now that you've picked the ring, it's time for the hard part — waiting for the proposal! Whether it's a casual kitchen table conversation or something elaborate and planned out doesn't matter. You know that, at the end of the day, you'll get the grand prize of an amazing ring and an even more amazing future spouse.