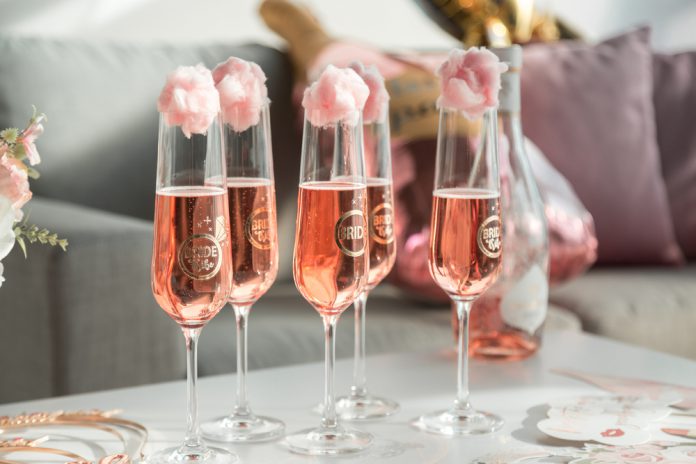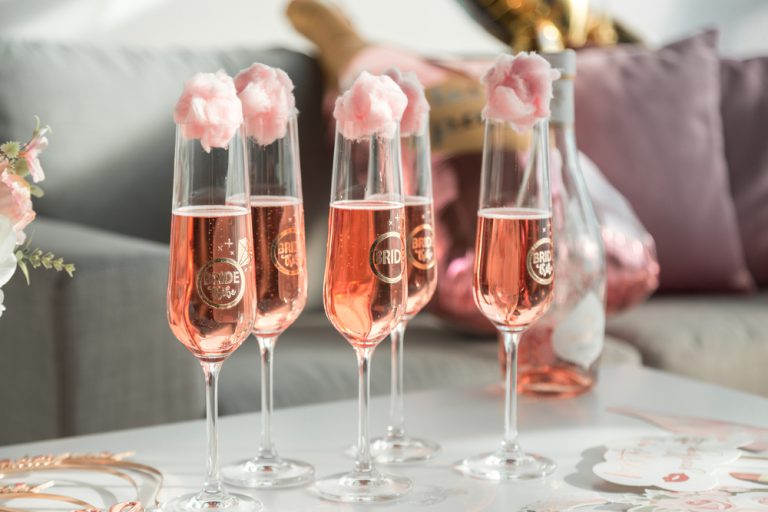 Being asked to host the bachelorette party is a huge endeavor. Whether you're the sister of the bride, close family friend or even the maid of honor, the bachelorette party sets the tone for the wedding. It must be fun and unforgettable! But, if you've never thrown a bachelorette party before, you might be wondering where to even start. Here's how to throw the perfect bachelorette party!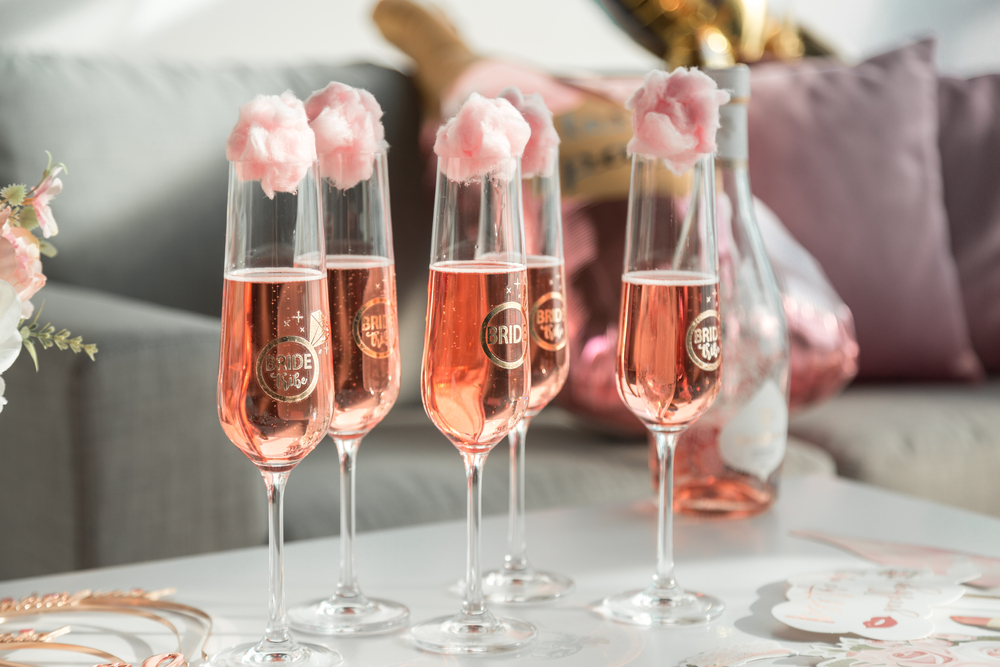 Determine your location.
Bachelorette parties can take place anywhere – in the comfort of your own home, at a restaurant or even on-the-go by bar hopping for a variety of different locations. It's important that you determine where the bachelorette party will be prior to making any other plans because everyone invited will need to be sure they can get there, especially if you choose a destination bachelorette party. Hosting at home means you can decorate with cool items, such as personalized coasters and large photos of the bride and her girls.
Determine your budget.
A bachelorette party costs money, regardless of where it's held. Whether you'll have a bar tab or two or need to decorate your home, there are a variety of costs you'll need to take into account as you plan the bachelorette party. It's important that you determine what you're willing to spend early on so that you don't go overboard later.
Pro tip: Consider buying some items in bulk so that you don't spend lots of money on individual items. There are a variety of fun bachelorette party favors that can be used even after your bestie's bachelorette party that won't break the bank!
Figure out who's invited.
Inviting the mother of the bride probably isn't a good idea – bachelorette parties are notorious for getting a little crazy, after all! Typically, you'll want to invite the other bridesmaids and any other friends that the bride is close to, but wasn't able to ask to be part of the wedding party. There might be some people who have already told the bride they can't make it to her event, but still want to be part of it, so this is something you should also consult with her about to ensure that the people she wants there are present or at least invited.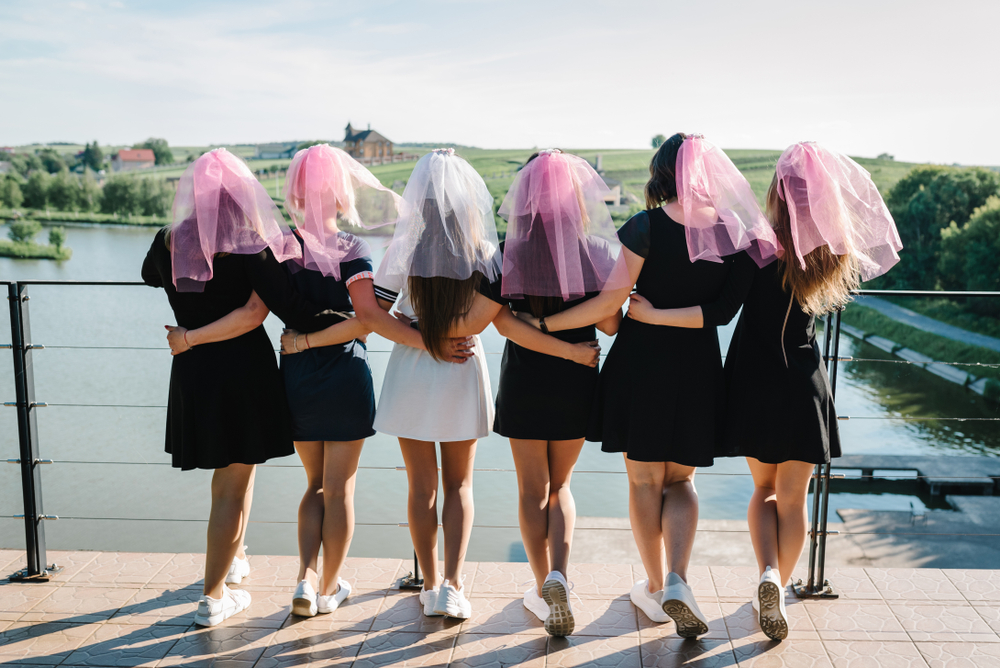 Send out invitations.
In your invitations, you should also include information about hotel stays, travel and even a brief itinerary so that the guests will be able to determine whether or not they can make it. Plus, it gives you an idea of when to expect RSVPs and helps you craft a deadline for when you can't add any more guests – especially if the bachelorette party is a destination one.
For local parties, you could set up a Facebook group with details about local spots you'll be going to. That way, everyone can communicate and ask questions to ensure no detail goes unplanned!
Consult with the bride.
You should always be consulting with the bride about events during her bachelorette party. Even if she wants the bulk of it to be a surprise, you should still check in and make sure you only do the things she agrees to. Not every bride wants a stripper, and not every bride wants a quiet night in! Consulting with the bride ensures she gets the bachelorette party she wants and deserves, which will go a long way in keeping her happy leading up to the big day.
Get the swag.
A bachelorette party isn't complete without themed decor and accessories! From tiaras to sashes to balloon garlands, a bachelorette party needs some additional flair. How else is everyone supposed to know you're celebrating the bride-to-be? This is when you should also pick up other items, such as plates, cups and even party favors. It's important to get all these things at the same time so that you can stay within budget and don't miss out on something. There's nothing worse than getting to the day before the event and realizing you're missing a set of bachelorette sashes!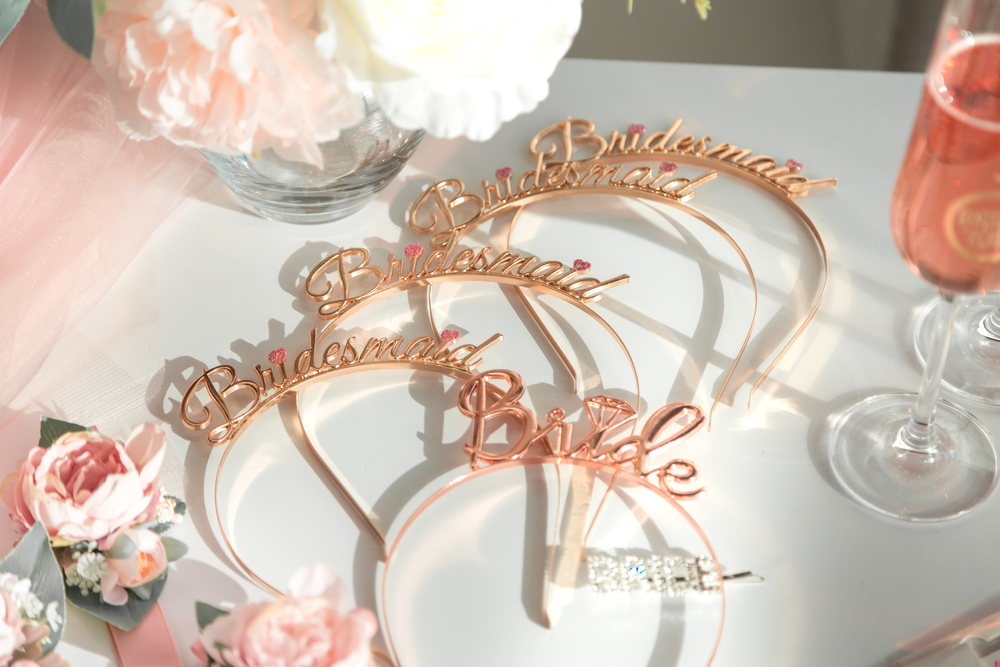 Confirm the details.
You can never be too sure about the details. Double- and triple-check flight times, keep track of the weather forecast, keep an eye on your bank account and make sure all the attendees have the information they need. This includes addresses, names and travel plans. If you've made reservations with businesses and restaurants, confirming the details on those about a week in advance will ensure that you can have a fun and stress-free bachelorette party.
Get prepared.
Depending on the bachelorette party, you'll need to do different things to prepare yourself. If you're traveling abroad, you'll want to be sure you have your passport and any other necessary travel documents, as well as required vaccinations or medical information. For an all-night bar crawl, you'll want to have gotten plenty of rest for the week leading up to the party. If you're going to a rock climbing or mountain hike with your adventurous and health-fanatic bride, then staying hydrated and even doing some training prior to the party will go a long way in ensuring that you have a fun time without overexerting yourself. It's important that, as the host, you be prepared for the event, but also relax and have a good time! This party is as much for you as it is for your bride-to-be.
Create a Plan B.
Sometimes, Plan A doesn't always work out, especially if you're looking to dine al fresco at a local winery but it gets rained out. Having a Plan B ready to go that's just as fun will keep everyone from missing a beat and get them enjoying the night. Even if you have to turn to Plan B – or even Plan C – your bride and fellow bachelorette party attendees will have so much fun they won't even notice that they were supposed to be doing something else.
Planning the bachelorette party requires some thought, but the important thing is that you relax and have fun with it. There's a wedding happening, after all!