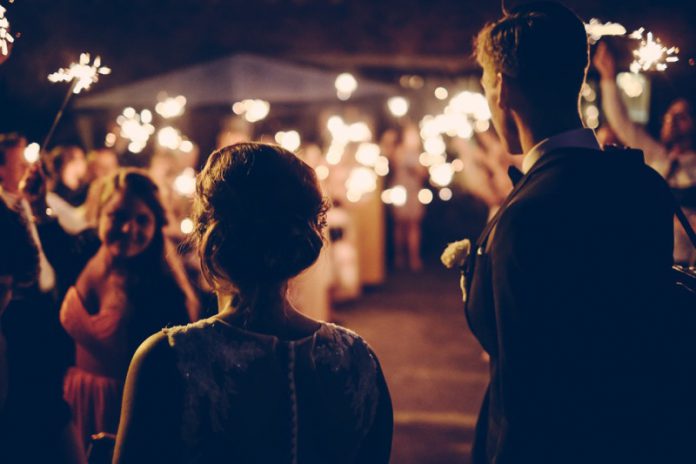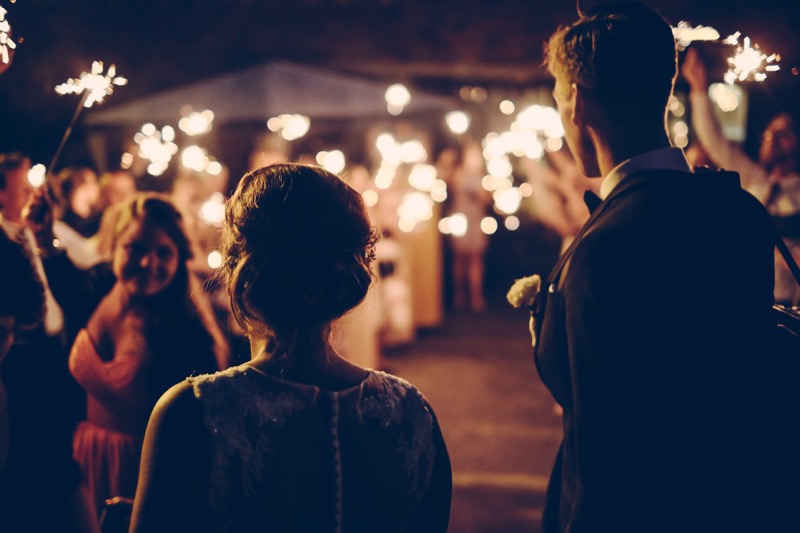 Banquets, birthdays, cultural events, weddings, in fact any event can be live streamed! Live streaming an event is nothing new, it's been happening for years. However, the pandemic has for couples who are still pushing ahead with their plans to get married, became a real necessity.
Now of course nothing replaces having a physical presence, but for those dear family and friends who are not able to travel to your wedding, a live stream means they can still be part of your celebration and witness the day's events.
What part of your wedding can you live stream?
The streaming can concentrate only on the ceremony or, on the other hand, you can make a 100% virtual wedding by streaming both the ceremony and the reception. The first option is easier to carry out, as you would only have to broadcast the introduction and exchange of vows. But the next alternative, although more laborious, can make the wedding more interactive, with more participation from the virtual attendants. Therefore, more significant for them.
Virtual guests and itinerary 
Who will watch and participate in the broadcast? Family and friends who are unable to travel, are ill or for some reason cannot attend. Send them an invitation (it can be virtual), so they can prepare for the occasion. This will also help to protect the privacy of your wedding and avoid unwanted observers.
The attire, the hors d'oeuvres, getting them a small wedding cake or souvenir is also essential to determine how much they will interact during the entire broadcast. Thank you words, interactive games, the introduction of each guest, and all those little events you want to include in your wedding.
Camera location
Choosing an excellent location to broadcast will help your guests have a pleasant view of the ceremony. The area should be a spot that allows for a clear picture but does not interfere with the participants of the on-site wedding.
It is also possible to opt for different transmission angles that give a complete view of everything. For example, you can locate one camera in the aisle, one on a tripod with a more general perspective and one close to the site where the bride and groom will pronounce the vows.
Streaming platform 
There are multiple platforms for live streaming. Facebook, Vimeo Rooms, YouTube Live, Zoom, Google Meeting, LiveStream or other platforms that have been released. They all have different functionalities and different virtual guest capacities, so you need to choose the right one for your wedding.
Transmission equipment 
To make a broadcasting that is up to par, you need several pieces of equipment such as a smartphone with a high-quality camera, an external microphone or a professional camera attached to a tripod, and a reliable internet connection. Having all the proper equipment will ensure that your broadcast will not be interrupted.
Hiring a professional team
Opting for a professional video production team will take the live stream coverage of your wedding to the next level. Shooting quality coverage is a real skill and a professional team will have years of experience. Not only that, they come with all the necessary professional equipment to capture the joy of your wedding.
Designate an MC
Every virtual wedding will need a great MC, so don't forget to designate a special guest who will manage the transmission and interaction of the bride and groom with the guests. Your MC must be prepared to accommodate the exchange of your present and virtual guests. Including presentations, interviews and even games will help them feel present and part of the moment, something they will appreciate.
And remember, nobody should miss your wedding! and nothing should be able to stop it! So organise your virtual wedding with as much care as if it were being held in person; both you and your guests will enjoy it immensely!