You're officially engaged! Now when you close your eyes and imagine your wedding, the face of the person standing next to you isn't a blurry shape. Time to bring everything else into focus as well. If you have a rough sense for the size of the guest list and a ballpark figure for the budget, the next step is to pick the venue. No use in selecting decor when you don't know what kind of wall you are going to be hanging it on. As couples continue to explore more diverse venue options, here are some things to keep in mind when you are making your choice.
1. Guest List
OK, so maybe your rough sense for the guest list is really rough. You're still unsure if you are going to extend the invite to include co-workers, second cousins and that one guy Ted with whom you share so many mutual friends, but never really see. What's more, you are a little nervous about predicting attendance after a year that made gatherings such an uncertain venture. But you want to at least establish a sense for the range. Will most of the guests be traveling? Does the venue have the capacity to add a few more tables if attendance swells? If there are enough uncles on your mom's side to field a hard-partying softball team, then that intimate lounge space that maxes out at 15 guests can get crossed off the list from the start.
2. Timing
How important is this venue to you? If you are married to the date on which you want to get married, you might not have as much choice concerning the place you want to get married. Unless you are willing to get married on a Tuesday, your dream venue might already be booked, especially with so many people eager to lock down a new date for a postponed event. If you've been dreaming of an orchard wedding even before you had visions of unique pear shaped engagement rings, hopefully you are keeping track of fruit-picking season. And if you are willing to wait till the venue is available, think about what that will mean for your wedding. If the wedding barge isn't going to be available until the fall, be prepared to dress for those cool autumn breezes.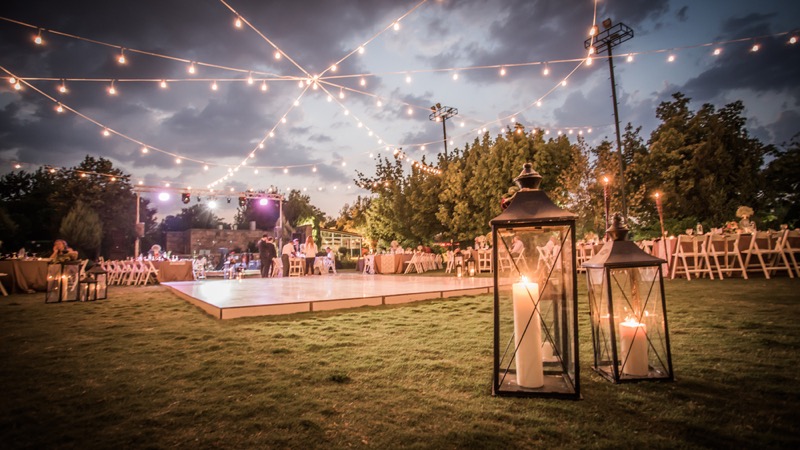 3. Function
How many hats do you want your wedding venue to wear? Are you just looking for a flat place where you can plop down some folding tables and line up for a boot-scootin' boogie? Are you hoping to have the ceremony and the reception in the same place? Are you hoping for a place that includes the catering and the bar? How about sleeping accommodations? Do you want it to be a one-stop shop or just a piece in the puzzle? Ask yourself these questions to better understand what exactly you want out of a venue.
4. Budget
Once you know what your wedding venue can do, that can help determine how much of your budget you can allocate to it. Or you might look at the price tag and realize that you can't afford that Scottish castle even if their package deal includes clothing the wedding party, printing the invitations and picking your grandmother up from the airport. Determine the most important aspects of your wedding that are worth splurging on so you have a better idea of what venues fit in that budget.
5. Accessibility
Is your wedding on an island? How are the guests going to get there and how are they going to navigate getting to the various other stops on the wedding itinerary. Is the rehearsal dinner on a different island? Is the reception going to be over at 4 p.m., but some guests will be looking to keep the party going? What's nearby and what transportation options are there? If the wedding lasts into the wee hours of the morning and the reception venue is your aunt's backyard, are neighbors going to complain about the noise? Transportation to and from your venue is a factor many people tend to forget about, so keep that in mind when researching.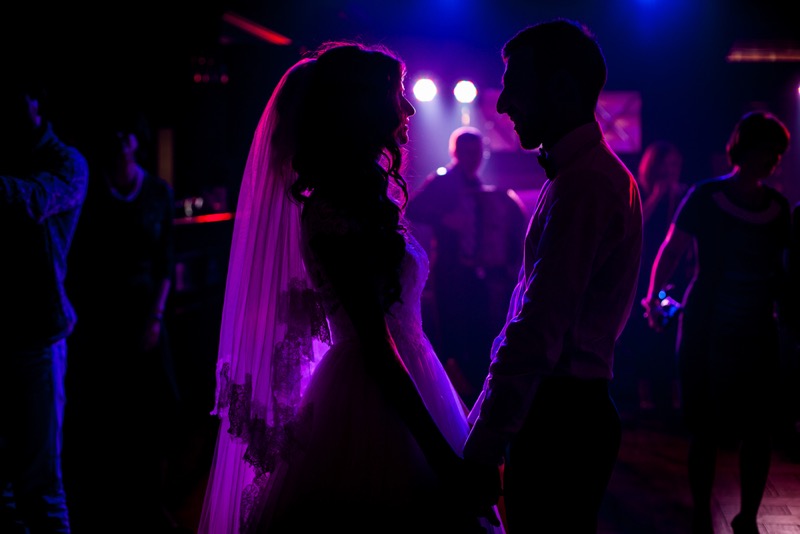 6. Personal Preferences
Have you always wanted a rustic wedding? With a bit of imagination, you can transform a Manhattan loft into a barn, but sometimes it is easier to work with a more naturally suitable environment. If you wanted to literally ride off into the sunset, it's going to be harder to pull it off if you have to sort through the conundrum of horses and three flights of stairs. In all seriousness, make sure the venue aligns with your passions and preferences.
7. Backup Plans
Have one. Be prepared for things to change between the booking and the date. Did that elegant ballroom put in a new ceiling or is that idyllic orchard having an emergency pesticide session? If you are planning an outdoor event, what's the strategy for a hailstorm?  Some venues will have their own alternate options, so familiarize yourself with them or decide if you need to keep the name of a tent rental place in your back pocket.
The person is more important than the place, but as someone who has learned a lot more about wedding ring sets recently, you know that it sure is nice when the setting suits the stone.