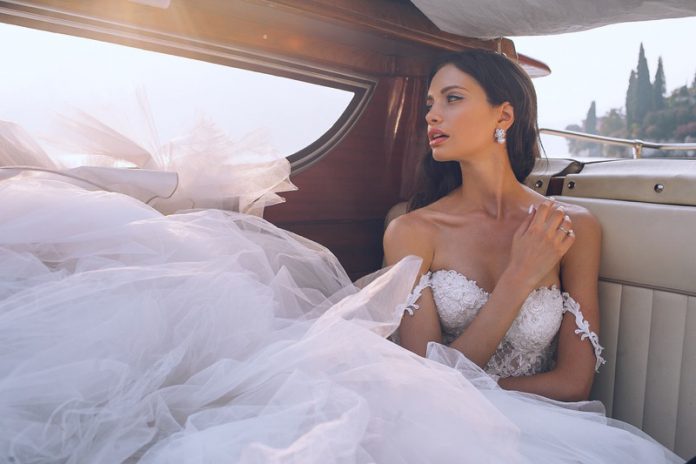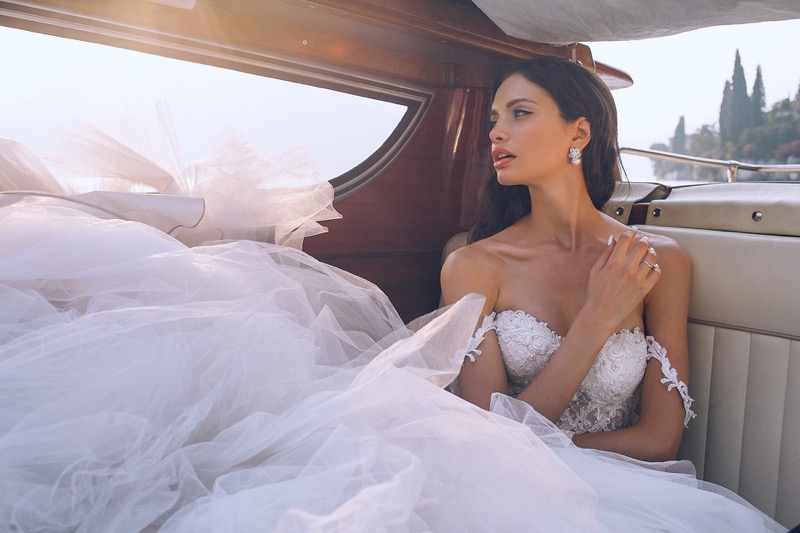 Picking out your bridal dress is one of the most exciting yet hardest parts of wedding preparations. If you're done with it, congratulations! However, your deed isn't done yet. It's time to move on to the next big prep to take your dress to fairytale-level perfection – the accessory hunt!
The right accessories can elevate your special day look to a pristine level. However, we get it – it's not easy. There are so many options and so little time. We are here to help you out.
Below are the five most popular bridal accessories – choose the one that rules your style!
Accessories to Wear With Your Wedding Dress
1. A Pair of Earrings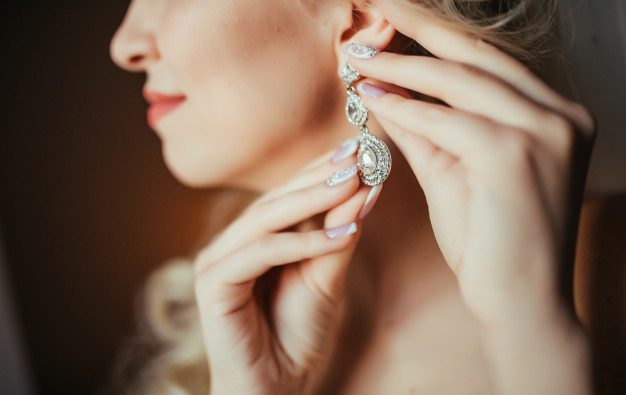 A pair of earrings is the fastest and easiest way to glam up your bridal outfit. The best part is you have endless options to select from. No matter what look you are aiming for, be it a classy minimalistic vibe or a trendy edgy look, your earrings can help you achieve it. You can make a match according to the neckline of your bridal dress and personal style. From pearl studs, statement earrings, to drop earrings and hoops, you can pick up the one that blends well. You can also play with the colors and textures of the earrings and create a unique, contrasting look.
2.    Tiara/Crown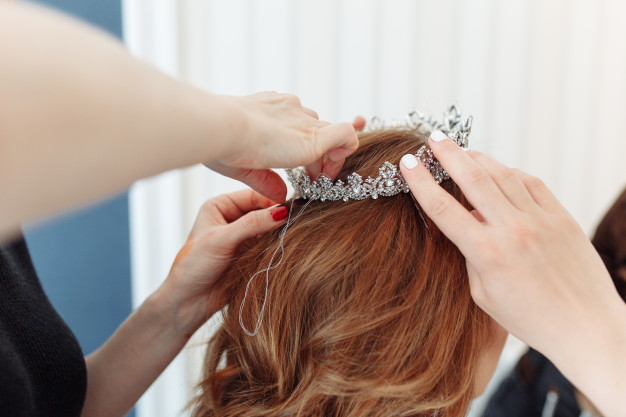 Bridal tiaras and crowns are becoming a statement bridal accessory. Wearing them is also an age-old tradition that's a popular trend now. Since it is one of the oldest decorative accessories for a bride, you can go for it if you are someone who celebrates history, tradition, and culture. Stores now have a wide variety of crowns. You can wear an alloy tiara or rock a cool bridal look with a bohemian crystal crown.
AW Bridal has an exclusive collection of wedding tiara and crowns in different colors and stones. Visit their store and get your hands on exquisite looks.
3.    An Iconic Veil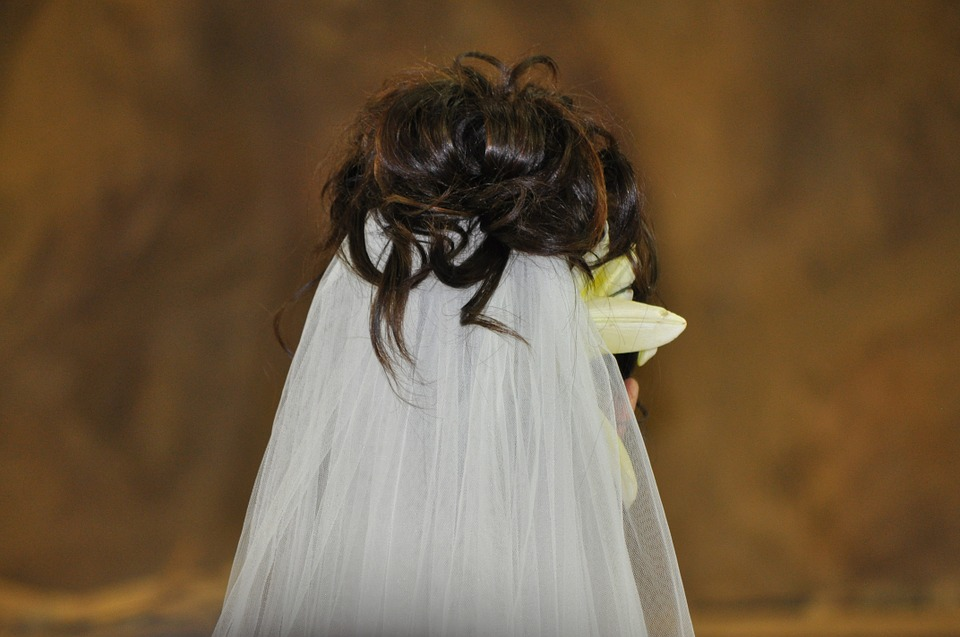 If we are bringing back the accessory ideas from the past, bridal veils should be the first one in the line.
A bridal veil is an iconic accessory that's elegant, simple, and modest. It adds a flair of grace to your style. While it used to be a must-carry accessory in the past for the brides, it's now just a choice. If you want to have an extravagant style, a long, floor-length veil would look perfect. You can also choose an elbow-length veil or a sheer-bandeau style veil.
4.    Necklaces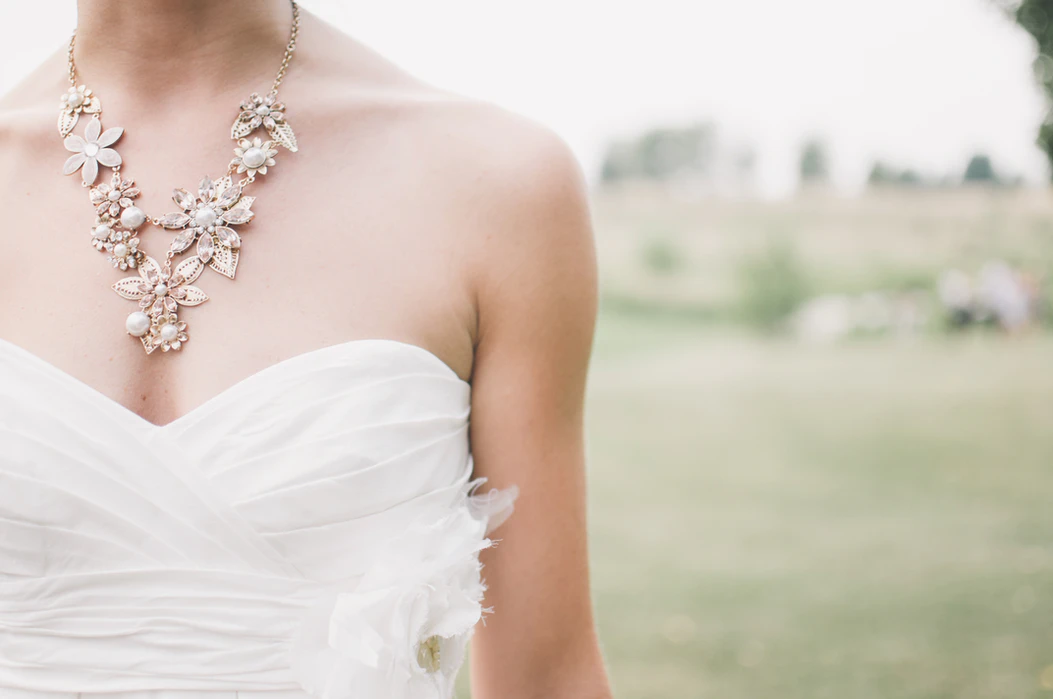 Pairing your neckline style with a suitable piece of necklace can enhance your complete look. It complements your bridal gown very well and highlights your collar bone. If you have chosen a simple style for your wedding gown, you can shake things up a bit by adding a statement necklace. The long, V-shaped, thin stringed chains never go out of style – they add glamour and sparkle to your look. No matter what you choose, ensure the neckline of your gown doesn't look too busy.
You can browse through beautiful necklace designs at Pi Jewelry. Their Moissanite necklace collection is stealing our hearts.
5.    Go Beyond Jewelry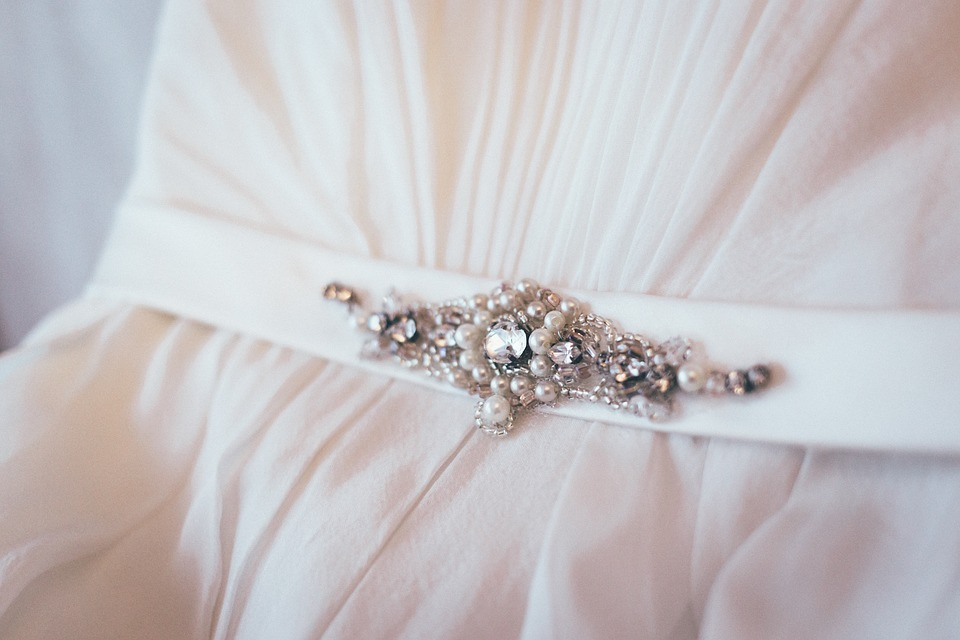 You can add a bit of your personality and personal touch to your wedding dress if you want to make a unique appearance. Such a look can be attained by customizing your gown with accessories like a waist-cincher. According to your body type and wedding gown style, choose a satin sash, metallic leather belt, or a thin belt to give your look an instant upgrade.
No matter what wedding dress accessories you chose, make sure you feel comfortable wearing them. After all, you want to enjoy your wedding day to the fullest.
We hope our recommendations are of some help to you. We will be back super soon with another blog. Until then, good luck!