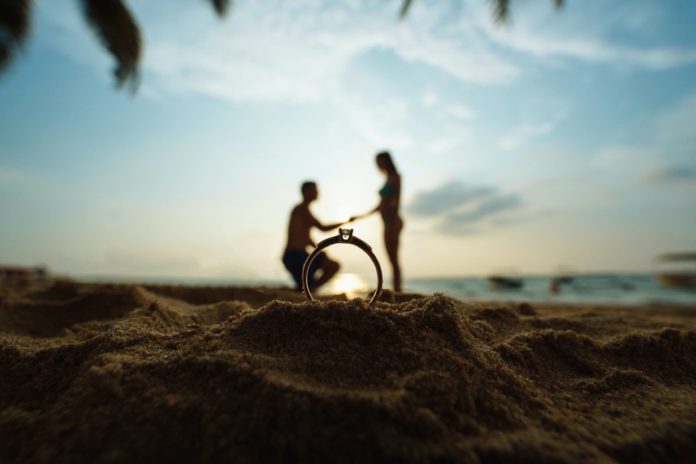 Deciding to ask your significant other to marry you is a huge step. Marriage is a big commitment, one that's been held as sacred for thousands of years. Marriage isn't something to be taken lightly — and making that decision to move forward in life with your significant other means something big. That's why popping the question is so important. You want to do it in a way that they'll love and cherish fondly for years to come. But, if you're coming up short on ideas, you might be wondering how best to pop the question. Are there things you should avoid? Here are some tips to ensure you have the perfect proposal!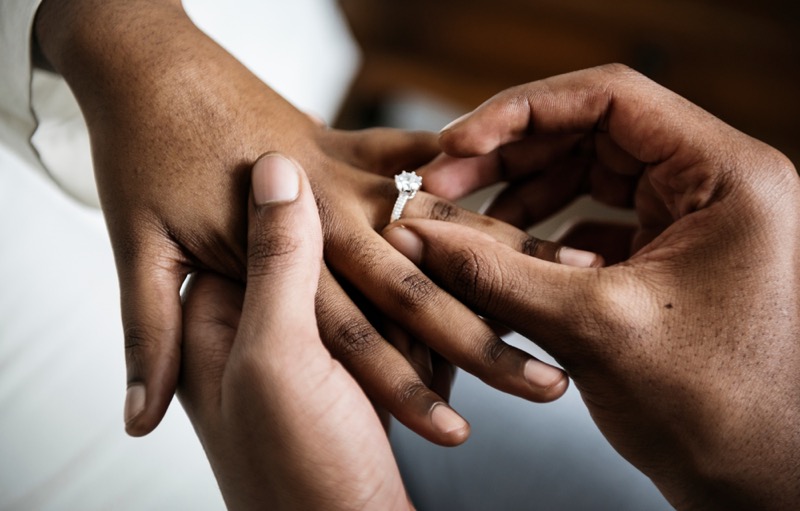 1. Know their ring size. There's nothing worse than planning a big proposal just to find out the ring doesn't fit properly. Use a ring size chart to determine which size will be best for your significant other. When in doubt, order a size up. It's always easier to make a ring smaller than larger. If the smaller ring fits, simply return the other one if you bought both sizes. Of course, getting your partner's ring size might be difficult if you're trying to plan a surprise engagement, but no proposal should come out of left field! There's a chance you and your significant other have already discussed marriage and been over the details such as how they'd like to be proposed to and what kind of ring they'd like. That should include their ring size!
2. Plan a proposal they'd want, not anyone else. While their friends and family might try and have input, you should still go with your gut. Even if her mom insists that a lavish proposal in a bustling town square is something your partner would want, but you've learned over your time together that she'd actually much prefer to be asked in a quiet, more intimate setting, go with your gut. Your instincts will thank you later! You definitely don't want to make your partner feel uncomfortable or obligated to accept just because you planned something that was so public they felt they had no other choice.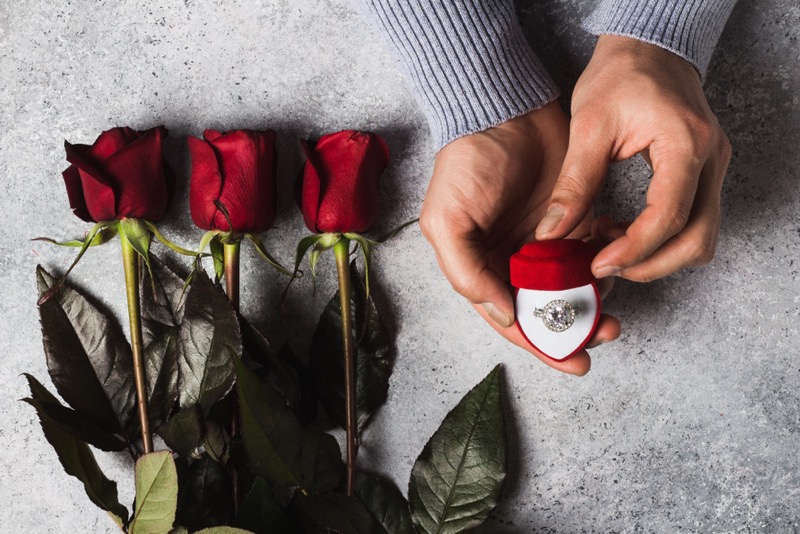 3. Hire a professional photographer. Even if you pop the question over an intimate dinner at your favorite restaurant, hire a professional photographer to capture the day. Heck, even if your favorite restaurant is a Chick-fil-A, your partner probably wouldn't think to question why someone was enjoying their waffle fries at a booth by themselves with their professional camera. The pictures of your proposal will come out spectacular, regardless of where the setting is! Work with your photographer beforehand to find the right spots at your proposal location that will ensure they can get the best photos of you popping the question — and the happiness that comes afterwards!
4. Avoid putting the ring in food or drink. While it's a cliche that many people probably associate with proposals at restaurants, putting a ring in food or drink isn't a good idea. That's mainly because your significant other can choke on the ring if they don't notice it in time! Plus, the chemicals in the foods and drinks can potentially ruin the metal the ring is made of. Besides, who wants to wear a ring that's just been caked in chocolate icing or drenched in champagne? If you wouldn't want to, there's a pretty good chance that they wouldn't, either. Avoid the hassle and instead have the waiter carry the ring box out on a platter and set it down in front of your partner, or just bring the ring out after you've wrapped up your meal for the evening.
5. Figure out what kind of ring they want. This is important. The engagement ring is a physical manifestation of your commitment to get married to each other, and it should be right for your significant other and you. They're going to wear it for the rest of their life, so it's important they enjoy wearing it. Take a look at the current rings they wear, or the rings in their jewelry box. Use that to determine what style of ring they'd probably want. You know if your significant other is more traditional and would like a round cut diamond, or if they're more eccentric and would smile with delight at an emerald cut ring. When in doubt, check with their family and friends about whether or not they've expressed interest in any particular ring styles. When all else fails, consult with the jeweler. A good jeweler will be able to find something your significant other will love in just a few simple questions. But, don't be afraid to shy away from diamond rings, either. Some people just don't want a diamond. This is especially true for nurses, firefighters, military personnel and anyone else who works in a career where a metal or diamond ring might not be the safest choice. Instead, a silicone engagement ring is a solid alternative they're sure to love.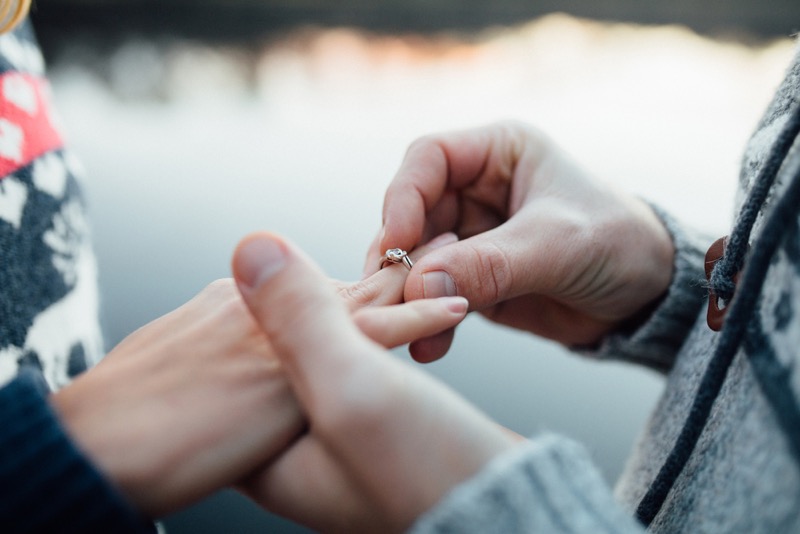 6. Have a backup plan. Not all plans go swimmingly. Sometimes, it downpours right before you're supposed to take a beautiful hike through the mountains. Other times, all the subway trains aren't running because of an electrical failure, meaning you can't get to your dinner reservation. Either way, having a backup plan to execute will have your significant other thinking that that was the original plan all along. Make sure you tell at least one other person about your plans, too, so that they can help you decide whether to go with the original or the backup. Having a support system is important!
7. Enjoy the moment. Ideally, you'll only propose once in your life. Enjoy it! While it's common to be nervous, especially if public declarations aren't really your thing, you should still take a pause to enjoy the smile on their face or the hug and kiss that will come immediately after they see the ring. You don't want to miss the pure joy of the moment because you were too busy avoiding looking into their eyes!