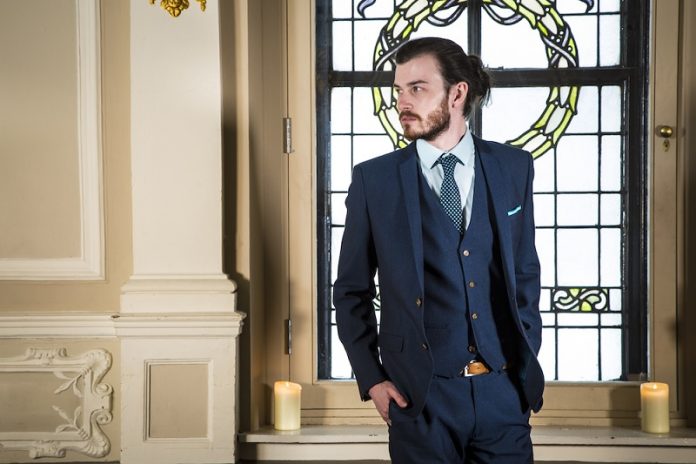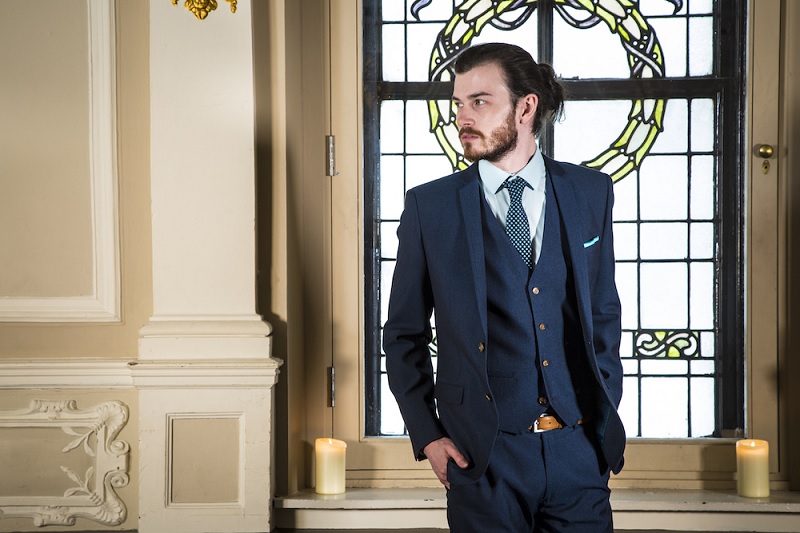 Is there anything more intimidating than shopping for your wedding suit? Choosing the perfect look for your big day is a minefield. One fashion mishap and all your wedding pictures will be ruined, and that's not to mention your partner's disappointment.
Your wedding suit may be the most important item in your wardrobe, but shopping for one doesn't have to be a nightmare. In this post, we'll break down five easy steps to nailing your wedding suit.
Step One: Rent or Buy?
The first decision you have to make is an important one. Deciding whether you want to rent or buy your suit will also decide what kind of suit you go for. Renting a wedding suit has become a seductive option for many grooms. Weddings are expensive, there's no way around it. There's the flowers, the food, the decorations, the booze — it's no surprise that grooms try to save a few precious pennies by renting their suit. Renting may seem like the more economical choice, but what many grooms don't realise is that a rented suit is often false economy.
When you rent a suit, you're borrowing your outfit from a retailer for the big day and you send it back once the celebration is over. The problem is that, if you pull out some of your classic dance moves and damage the suit, you then have to dole out the cash to pay for its repair. When you add that to the fact that rented suits have the notorious reputation for being poorly-fitted, too shiny, and sartorially out of date, the case for a rented suit becomes a little less convincing.
A rented suit also only lasts for one day, whereas if you buy your wedding suit, it will last a lifetime. We've come a long way from the days when a wedding suit was flamboyant, costly and never to be worn again. Today, a wedding suit is a well-made item of clothing that you can wear time and time again, so it's well worth the investment.
Rule One: Get more bang for your buck and buy — not rent — a simple and classic suit that you can wear again and again.
Step Two: Tailored Suit or Ready to Wear?
So you've decided to buy your wedding suit, but now you have another decision to make: tailored or ready to wear? We want the entire shopping experience over and done with as quickly as possible, so walking into a shop, browsing the collection and purchasing a suit often feels like the best option. However, these suits are made with general measurements in mind. They may be ready to wear, but they're rarely a great fit. After the initial purchase, you may find yourself toing and froing between different tailors to adjust the long leg and broad shoulders, and that costs more money and time. Again, the seemingly cheaper and efficient choice is not as appealing as it seems.
In contrast, tailored suits are made for you. You can trust the experts to craft your perfect silhouette to give you a taller, slimmer and more muscular frame. Not only does a well-fitted suit look better, but it's also more comfortable to wear. Weddings often start early and extend long into the night, so you need a suit that fits like a glove and allows you to move, dance and pose. It's the obvious choice, so why are so many grooms reluctant to visit their tailor? Unfortunately, there a lot of jargon surrounding the entire experience, along with the assumption that tailor-made suits come with an extortionate price tag. Today, however, affordable online tailors can deliver exquisite hand-made suits for a reasonable price. All you need to do is measure yourself — no need to awkwardly stand and pose as a stranger measures you up — send them to the tailor and wait for your suit to be delivered to your door. It doesn't come more fuss free than that.
Rule two: Opt for a tailored suit to get the perfect fit and optimal comfort on your big day.
Step Three: Two-Piece Suit or Three-Piece Suit?
By now, you've got the logistics of your suit covered. You've (hopefully) followed our rules and are set on buying your own tailored suit. Now, it's time to get creative and choose your wedding day look. First on the list of design decisions: three-piece or two-piece?
In truth, there's not much between the two. The three-piece includes a waistcoat, while the two-piece doesn't, and your decision will likely depend on what kind of wedding you're having. If you and your partner are going all out with a fancy wedding in a castle with all the pomp and glamour the setting inspires, then a three-piece is probably the better option. If, however, you're tying the knot in an intimate and informal ceremony in your back garden, surrounded by close friends, then a two-piece is perfect. Think of a three-piece as more formal.
That being said, we'd always recommend going for a three-piece. There's typically not much in the price between a three and two-piece, so you might as well get yourself a waistcoat. You can always opt to leave it out of your wedding day outfit, but you'll have a great waistcoat to wear down the line, either for a more formal affair, or for when you want to channel your inner Gareth Southgate.
Rule three: If in doubt, err on the side of formality and go for a three-piece suit.
Step Four: Choose a Fabric
A suit is only as good as the fabric it's cut from. Your next step is to choose a high-quality fabric for your wedding day look. When choosing your fabric, keep practicality in mind. Dance floors, speeches and even swapping your vows can make the most cool-headed groom break into a sweat, so you want a breathable fabric that can accommodate for those last-minute nerves.
Worsted wool is a classic choice for a wedding day suit, as it works well in most temperatures and has a classic, stylish air. But if you're looking for something a little more unique for your special day, a tweed wedding suit is a great alternative. Robust, elegant and steeped in history, tweed has made one hell of a fashion comeback in recent years. Worn by the likes of David Gandy and the Royals, its status as a superior fabric is well and truly cemented. As with worsted wool, tweed is both flexible and breathable to keep you looking and feeling cool.
Rule four: Go for a breathable fabric like worsted wool or tweed.
Step Five: Add Your Personal Flair
Our final tip for choosing the perfect look for your wedding? Do you. Your wedding is your special day, so don't get bogged down with the dos and don'ts — wear something that allows you to showcase your personality — after all, that's why your partner is marrying you.
There are plenty of ways to add character to your look, whether you opt for a bold tie and complementary pocket square, jewellery, fun socks or bold shoe choices. There are no hard and fast rules when it comes to your own personal style, so have fun, be creative and enjoy the unique opportunity to take centre stage on your wedding day!