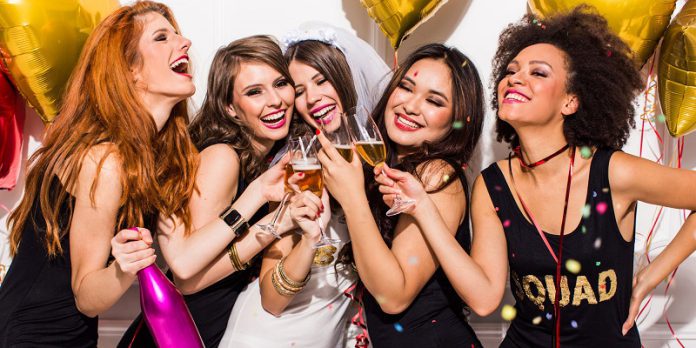 Roowedding.com – For those who will be bride to be, before holding a big ceremony they usually organize a private party. This party supposes to attend only by their close friends and it's usually called a bachelorette party. It's also the best time to catch up with your bestie and have fun together.
Brides mostly ask for their best friends to become bridesmaids at the wedding ceremony. The best part about it is you will be guaranteed for invited to bachelorette parties. This is a kind of private celebration for your friend who will marry soon. As a bridesmaid, you generally get a task to plan a bridal shower. To have a successful bachelorette party which intimate and fun, you need to prepare it appropriately.
What You Should Consider to Successful Your Bachelorette Party Plan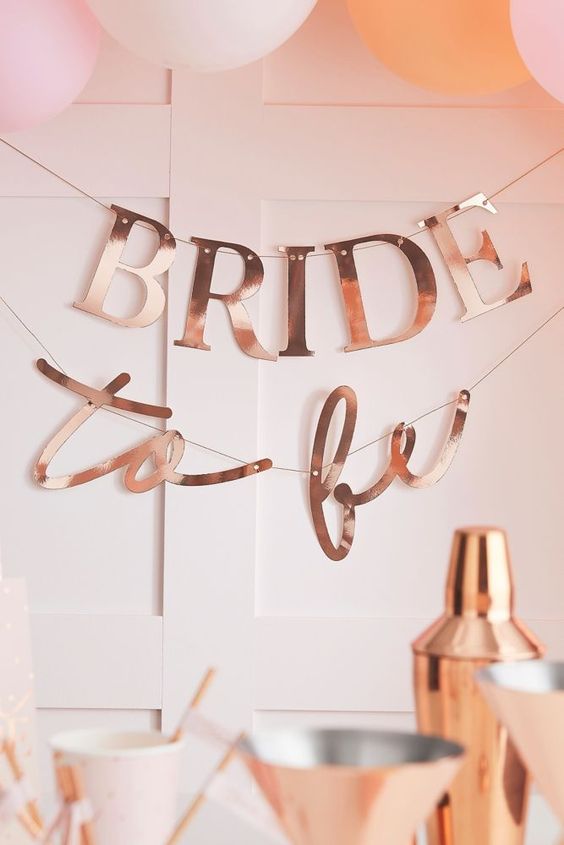 A Bachelorette party is a gathering held for celebrating a single moment of women who will marry soon. This is a kind of congratulations to your bestie who will walk on a new life with her partner. In the past, the bachelorette party is carried out with a low-key dinner or lunch the day before the wedding. Though nowadays, they always plan to hold this event with concept and theme. To make it successful, you need to consider some of the things before. Here is some advice to plan for your perfect bachelorette party.
Who Bring Idea to Hold Bachelorette Party
The first thing to consider is, who will be hosting the party? In this situation usually plans to hold a bachelorette party is bridesmaids, a small group of brides close friends, or family members. Mostly, brides and one of the closest bridesmaids will be planning for this event. That you need to remember, don't let too many opinions into this plan. It just could bring disaster and mess up your party. Best one or two people who lead the planning and the others were going with flows.
When to Held Bachelorette Party
It's important to hold the bachelorette party successfully. That's why, better to plan and occur a party one or two months before the wedding reception. You can take a holiday to host your bachelorette party. However, choosing that day may be a bit controversial. Despite it being good because don't need to take an extra vacation day, however, it would cost more for accommodations. So, make sure to think properly and ask your groups when they're free. You need to equate the schedule together.
How the Bride Should be Involved in This Party's Plan
Another thing to consider is how the brides get involved in the plan? If someone is handling to host the bachelorette party, that's important to have the bride's opinion. You should ask about a specific place, theme ideas, and the date to hold the party. Regardless, you also shouldn't stick too much to the brides because they have wedding plans to think about first. In other words, don't drag the brides too far. Just ask a few questions about crucial things and then try to visualize them perfectly.
Who Are Invited to This Party
It's important to think about the guest list. Anyone who would be invited to the parties, it's all actually the bride's decision. Some brides may want to have small groups just for the close ones, and the others want a larger circle either friends, family, or partner's buddies. Just make sure people who are invited are also invited to the wedding.
Should You Send Formal Invitation or Not
The other thing that you should be considered in the bachelorette party's plan is how to reach out to the guest? For the formal invitation, it's may not too essential. Getting the invitation by e-mail or chatting is the best option in an intimate circle. However, if you want to make it more fun you can design an e-invitation to make people more enthusiastic to go. When you want to reach a more big circle at your formal bachelorette party like a bridal shower, you can send some formal invitations like a wedding invitation.
Who Pays The Bills for The Party
For this, each bachelorette party has its way to pay the bills. If it's simple and just have a one-night party, as the bride's friends you can split the bill together. In this situation, the brides will purchase the gifts for you to thanks. If you held the party in another city that needs accommodations, you can split the bill with each other including the brides. However, if it's a big event like a bridal shower or needs more than one day, it's generally the brides who will take their own bill. On other hand, those who will take the pay bill are generally who plan and held the party.
How to Plan Your Bachelorette Party Successfully
The goal of holding a bachelorette party is for having fun and to strengthen your friendships. So, make sure to plan it carefully. Now, We have some tips on how to plan bachelorette parties perfectly and successfully. Get some notes here and begin to plan your successful bachelorette party from now on.
Decide Who Are Invited and Make Guest List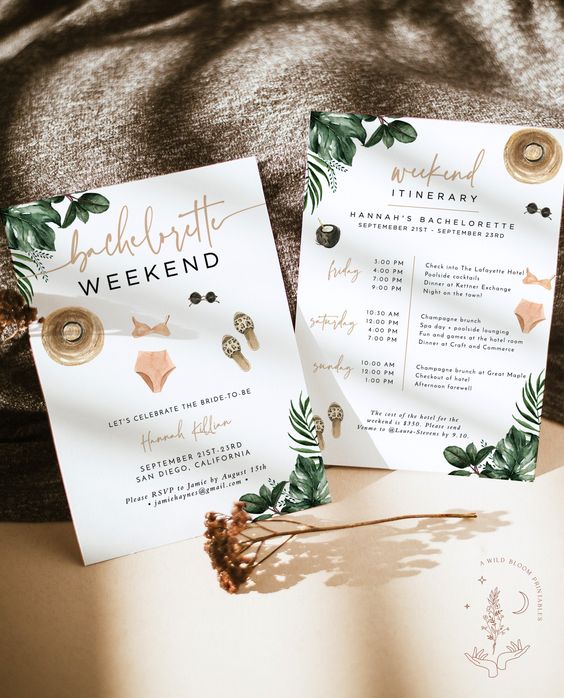 For the first step to planning the bachelorette party, you should know anyone who will be invited to the parties by asking the bride. This would help to estimate the destination, amount of budget for accommodation, lodgings, and activities for the bachelorette party. Make sure to always double-check to brides if there is a change or they want to invite more people.
Determine The Party Destination and Theme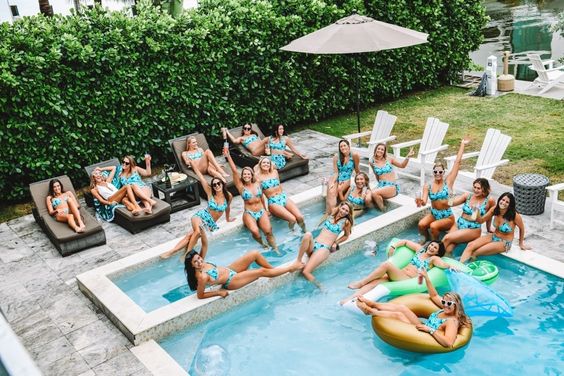 After you get the guest lists, start to choose a place for hosting a bachelorette party. Appropriate it with the bride's opinion and schedule. If possible, you can plan bachelorette parties in another city. Make sure to plan the theme ideas to make your parties more fun and touching. You can begin with the decoration, outfits, and food. Just adorn it to look like a vintage theme, beach concept, or girly look that brides want.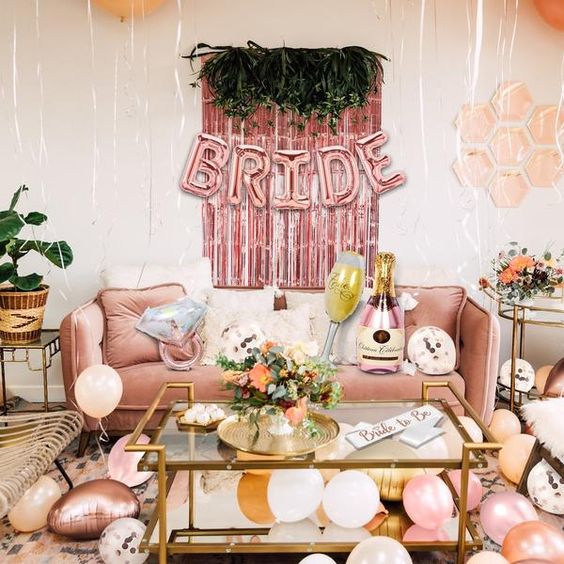 To Have a successful plan for the bachelorette party, you need to consider more about the date. Make sure you check all schedules of the guest list who are invited. If it's a small group, you can make a group chat to check each member's schedule and make a deal. If it's a big event, for being safe you can choose a holiday or choose the times when people finished work. Better you plan the time and destination in six months before to make it easier on accommodations and travel's reservation if you are holding the parties in another city.
Reserve The Accommodations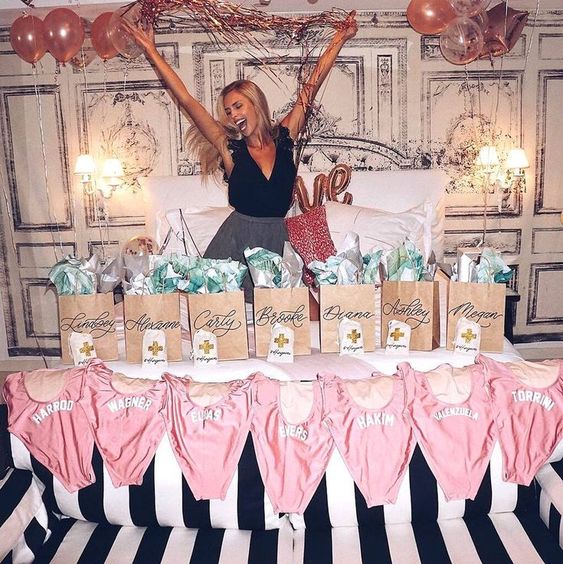 When you know the destination to held the bachelorette celebration, now you should think about lodging and accommodations. If you are going with 15 people or more to other cities, better you reserve a rental house rather than a hotel. Furthermore, if you are planning to hold a bachelorette party at the hotel, you should book at least one suite for a bigger place. Most importantly, you should adjust the accommodations with the budget either for travel or lodging. Better to reserve accommodations, travel, and lodgings long before the day, four or six previous months. It would be helped you to switch the reservation if the plan has changed.
Schedule All Your Activities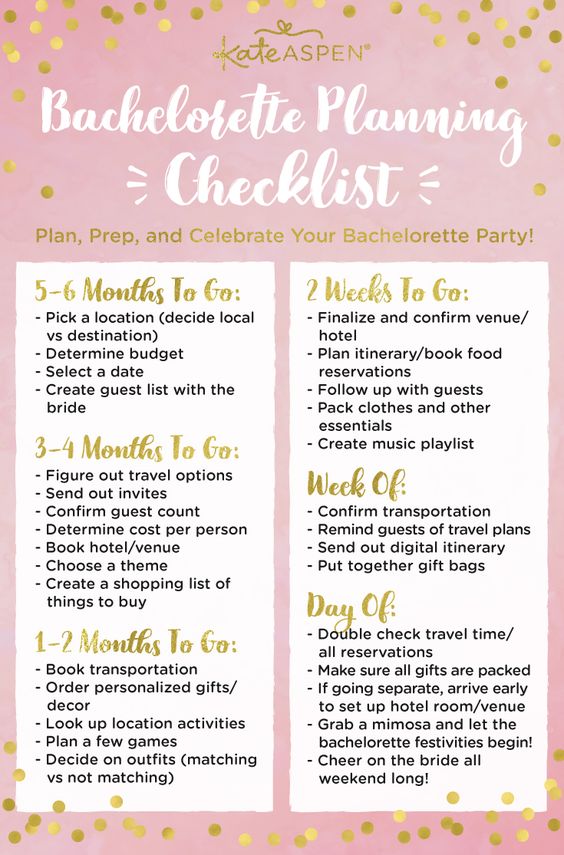 Not having a detailed plan and schedule could be a disaster to ruins all your plan. For this, you need to make a checklist for making sure that your schedule is going smoothly. Besides that, you also need to think about activities for the day like games that would you play together. When you have a plan for 3 days or more bachelorette parties, there is nothing wrong if you are planning for a bachelorette picnic, hanging out at the pool, going to a party in a club, boat's charter, and going to the spa together.
Plan for The Group Meals Properly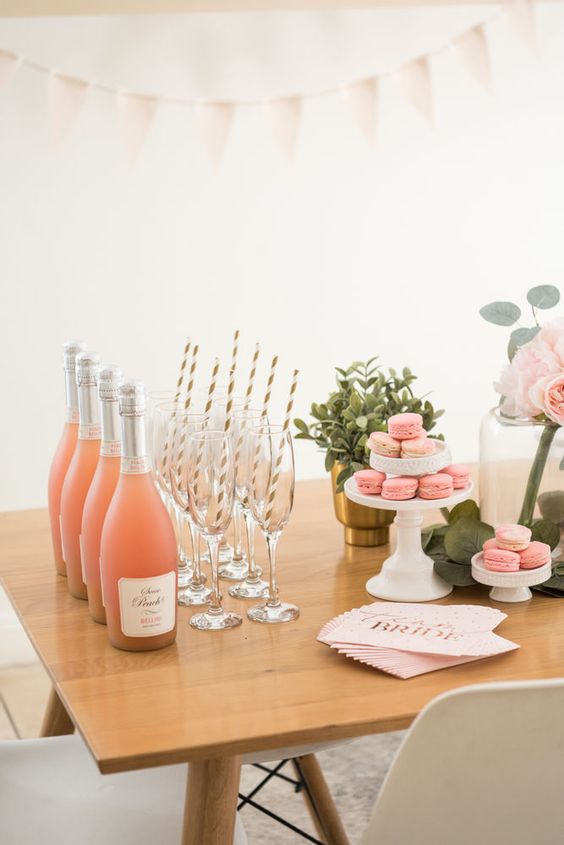 If you want to have dinner or lunch outside, it's better to discuss who will pay the bill. Consider finding a restaurant that's willing to put a menu for the groups that include a certain number of drinks too. If it's not possible, just announce at the beginning to split the bill evenly. So, everyone will take that to consider what they want to order. For those who have a simple bachelorette party in the home, you can get a snack like macarons and cookies for the meals. Don't miss out on the drinks. You can prepare wine, beer, soft drinks, or juices. If you held the party at the hotel, you can request the staff hotel to prepare meals and decoration too.
Make Sure to Confirm Attendance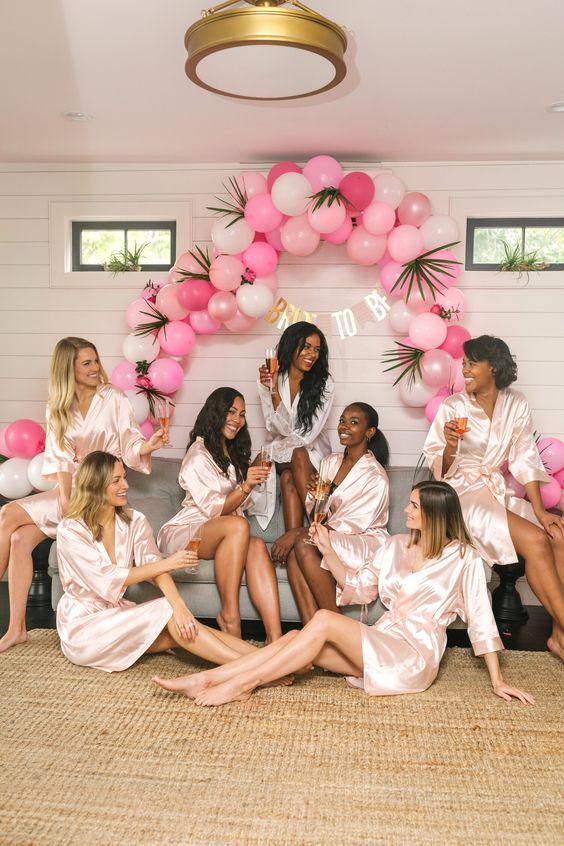 The most important in a successful bachelorette party is the presence of invitees. So, make sure to confirm the attendance four moth before. You also need to have the estimated lodging and activities budget that should be split to attendees who will participate in this party. At this point, you must explain to them, that they still have to bear the cost if they think to cancel after a certain date. At this rate, you give them the time to make the final decision about their attendance.
Should Plan for Party Favors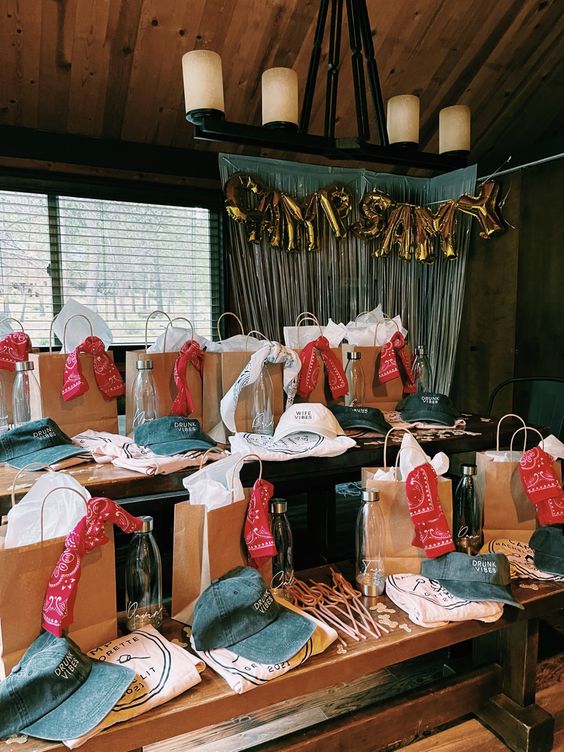 Even is not a requirement, bachelorette party favor is becoming a priority now. This kind of gift that's brides usually gives to their bridesmaids who help to hold the bachelorette party. As a favor, you can choose tumblers, mugs, hats, personalized attire, and more. Besides that, you can give favor in the form of food or drinks. This favor could be distributed at the beginning of parties if it's clothing and you can make it as a bachelorette party costume.
Conclusion
Planning a bachelorette party may be a bit more tricky, but don't let yourself be stressed out by it. Remember that you have a big ceremony on your wedding day. So, make this bachelorette party fun and enjoyable. If you consider holding the party successfully, I hope my tips and explanation can help you. Don't think too hard, just make the party as lively and cheerful as possible. Enjoy your single moment with your precious friends and make beautiful memories with them.