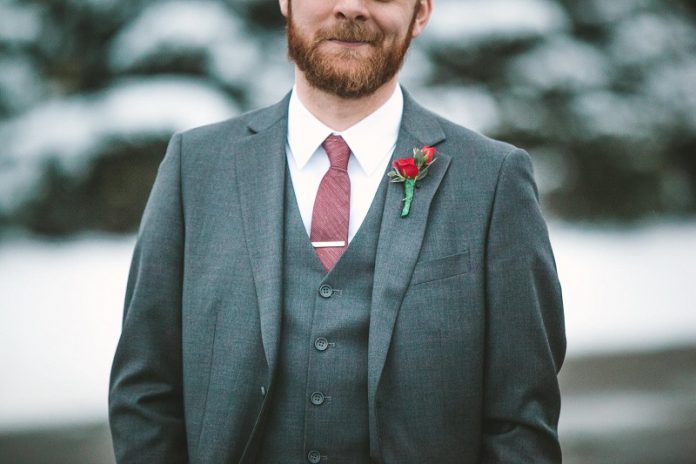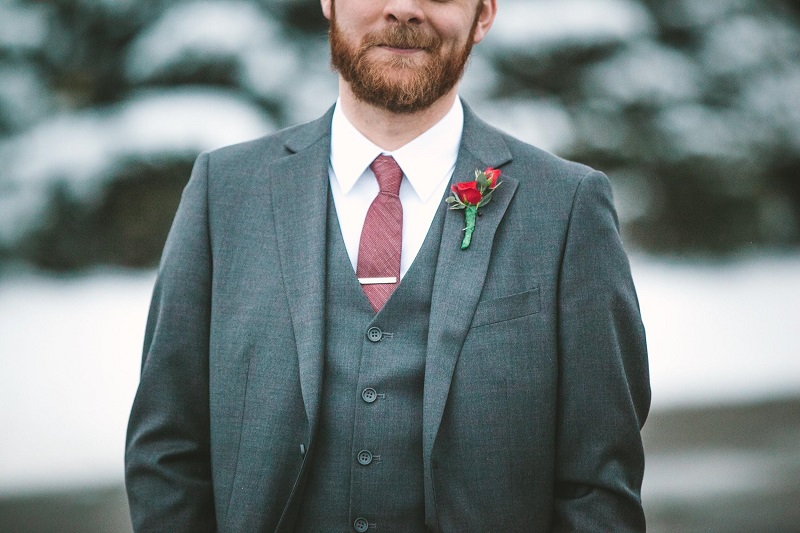 If you're planning a wedding, you might, like most people, be set on a summer wedding, complete with warm sunny skies, green leaves on the trees and flowers in bloom. A summer wedding may have its perks, but there are also some serious downsides to scheduling your wedding during the saturated "wedding season". While you scramble to secure a venue and pin your hopes on clear, blue skies, you're missing out on the many joys of a winter wedding.
So step aside summer weddings, because, in this post, we'll show you why winter is the ultimate season for weddings.
Wintry Landscapes Become a Free Decorator
A wedding is the ultimate opportunity to pull out all the stops. Each year, happy couples spend thousands upon thousands on securing the perfect decorations to make their special day as fabulous and magical as possible. Flowers, ribbons, bunting — you name it, someone has bought it. The only problem? All those little flourishes can take a serious toll on your delicate wedding budget. So what's the solution? Well, summer skies are pretty, but there's nothing quite so spectacular and beautiful as the delicate frosting of freshly fallen snow. We often underestimate the natural beauty of the winter season, but what could be better than clear and crisp blue skies, pine trees and a jewel-like frost adorning the scenery? A winter wonderland wedding can save serious bucks by incorporating nature as its very own (and completely free) personal decorator.
No More Weather Woes
One of the more stressful parts of planning a wedding is anxiously tracking the weather reports to see whether your day will be blessed with gorgeous sunny and rain-free skies. Unfortunately, weather is unpredictable and it's very much down to the luck of the draw — however much you hope and pray for sunny skies and balmy evenings, there's just no way of controlling the weather. Beautiful weather is one of the biggest draws to having a summer wedding, so when the heavens open or an unforeseen heat wave strikes, it can be devastating for hopeful and perfectionist wedding planners.
With a winter wedding, potentially bad weather is already factored into the equation. No one expects to have perfect, warm weather, and that means a whole lot less stress. For a winter wedding, you'll likely decide to hold most of the celebrations inside, so your big day won't be affected — even if the weather turns.  If you still have your doubts, did you know that snow on your wedding day is considered to be a sign of prosperity and fertility?
Get More Creative with Your Wedding Outfit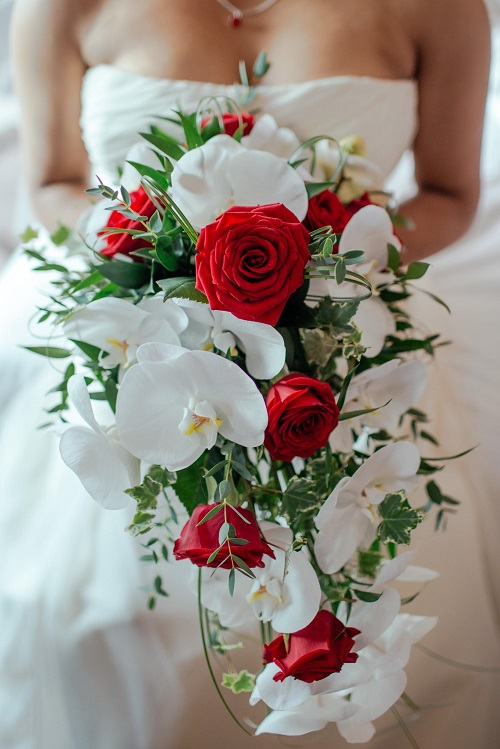 Summer weddings require tactical dressing. High temperatures can leave you sweating beneath the ruffles of an extravagant dress or the layers of a smart three-piece suit. Winter, on the other hand, is a great opportunity to indulge your most decadent sartorial side. When it comes to a wedding, "more is more". Brides can incorporate furs, ruffles, layers and more into their wedding day look, while men can experiment with a different type of suit to make them stand out. Step back from the long history of standard black suits and opt instead for a stylish, refreshing alternative, such as a classic, heritage cool tweed three-piece suit.
Have Your Pick of the Best Venues
There's nothing more disheartening than missing out on your dream wedding venue. Whether you're planning a regal wedding in an old castle, a fairytale day in a country house or you're going for modern minimalist vibes in your local hall, chances are you're far more likely to secure your ideal venue in winter than you are in the height of the so-called wedding season. With less competition in winter, you'll benefit from a broader choice of wedding sites on offer. Not only that, but venues tend to be cheaper during the "down months", meaning you'll not only have your wedding in your dream location, but you'll also get it for a fraction of the price.
Get More Bang For Your Buck
Weddings are often a costly affair — there are the flowers, the venue, the caterer, the photographer — the list of expenses goes on. Many couples struggle to stretch their budget to cover all the costs, which inevitably means they need to compromise. If you're worried about the cost of your wedding, don't scrimp and save on the things that are important to you — instead, opt for a winter wedding. It's been proven that winter weddings are often significantly cheaper than spring, summer or even fall weddings. It's simple really — as there's less competition for wedding services during winter, you're able to bargain and negotiate for a better price with your suppliers. Not only do you save valuable pennies on your wedding, but your guests will also benefit from cheaper accommodation and travel rates — a win-win for everyone!
Get the Party Started… Earlier
With the dawning of the winter season comes shorter days and longer nights. Dark skies in the afternoon may not seem like a blessing on a normal day, but your wedding is not just any other day. The sooner the night rolls in, the sooner the real party can get started. After all, isn't that what a wedding is all about — a grand party to celebrate your love for your partner? With less natural light, you're free to experiment with your own mood-setting lighting. Think candles and fairy lights to create a romantic and intimate atmosphere or, if you really want your day to end with a bang, dark winter nights are the perfect time to let off some fireworks.
'Tis the season
Winter is the festive season. With Christmas celebrations, New Year jubilations and a general sense of joviality, planning your wedding to coincide with the season of merriment is a sure-fire way to ensure a day filled with fun. Your guests will probably have taken time off for the holidays, which means you can also be more flexible with dates. And don't forget that January and February are winter months too — a wedding in January or February won't coincide with the winter holiday, but with the promise of the New Year and the romance of Valentine's day right around the corner, you can still ride the wave of this magical season.
Anthony Horner is the director of Empire Outlet, a luxury menswear company that provides high-quality suits and accessories at a price that doesn't break the bank. Empire Outlet operates online and serves customers all over the world.