Roowedding.com – If you remember a fairy tale movies or story which full of romantic vision of happily-ever-after since you were a child, now you may realize a big dreamed with. All of Disney Princess has good and beautiful gowns which make them looks so gorgeous. It is probably you can follow and apply to your wedding concept, especially for the dresses. Fairy tale wedding dresses with Disney-themed like these bring out an outstanding impression to your moment. You are becoming like a Disney Princess with beautiful gowns during your wedding reception. Let's check these enchanting wedding gowns designs below!
Cinderella Wedding Gowns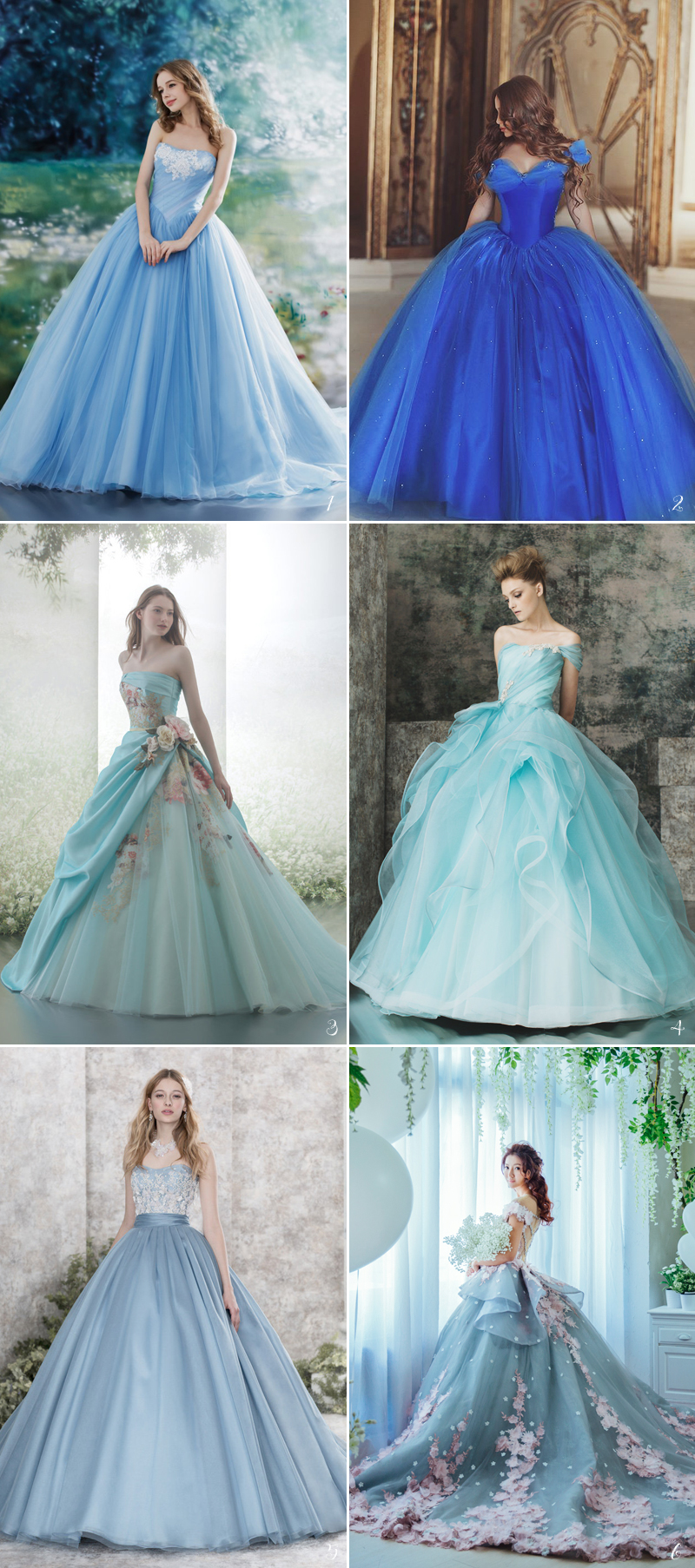 If you like a Cinderella movie, it is suitable if you want to wear the same dresses in your wedding. With a blue and mint color that combine with floral laces on it, your fairy tale wedding gowns look more enchanting.
Belle Wedding Dress with Touch of Yellow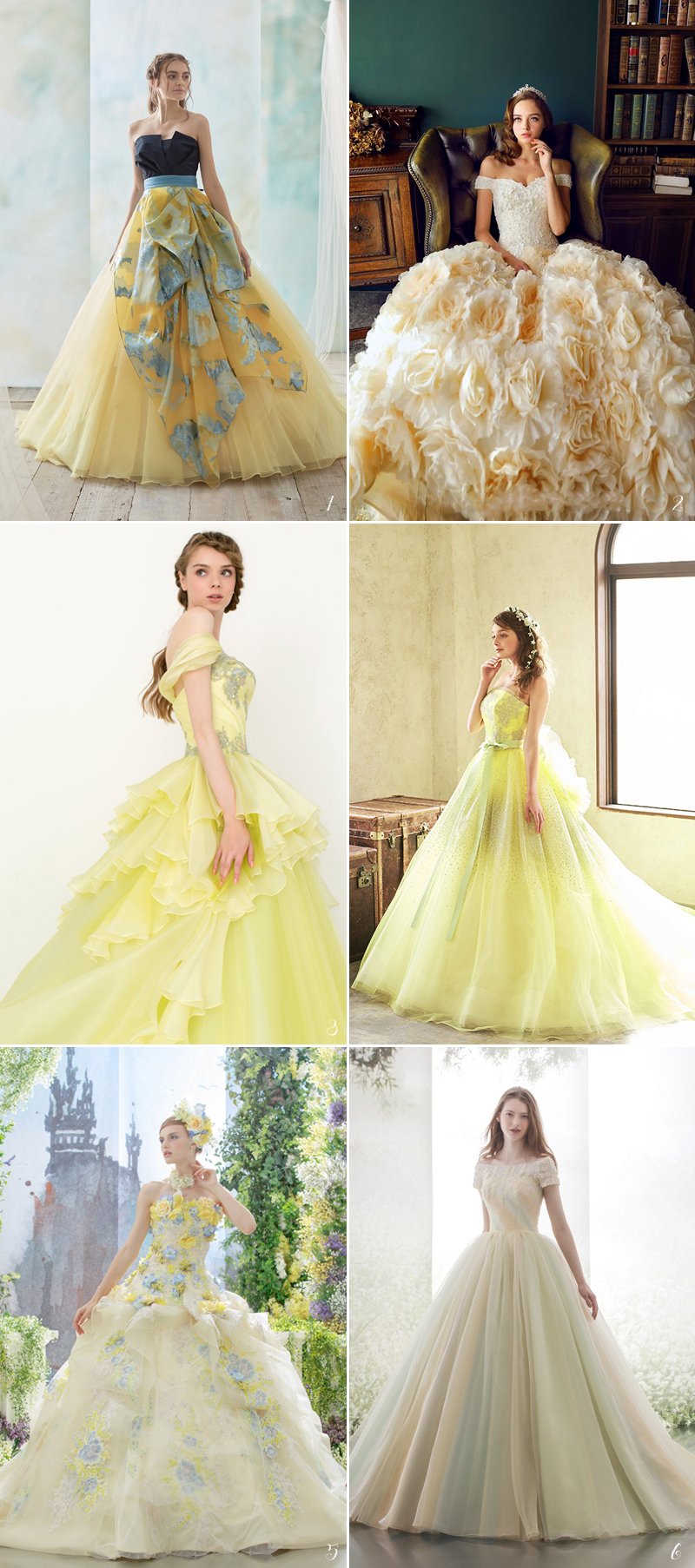 Then, there is also Belle wedding gown theme which makes you look like a princess one day one night in a wedding. With a touch of yellow color, your wedding fashion looks colorful and gorgeous. There are a variety of enchanting wedding gowns with unique model-designed. Floral motifs on it will make the Princess wedding dress here looks charming.
Aurora Wedding Gown for Charming Brides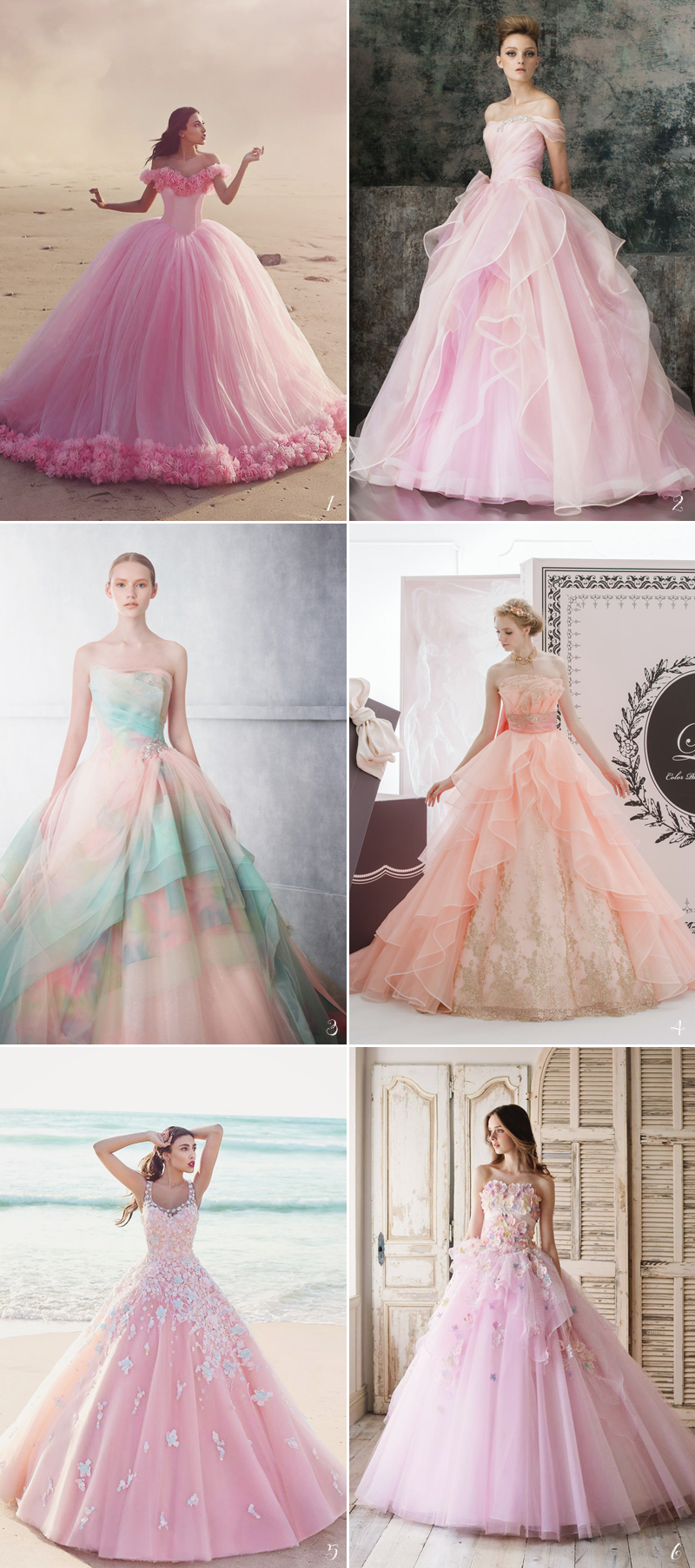 Then, there are Aurora wedding dresses with a touch of pink color. Floral motifs on the dress will bring out a charming impression on you. An open off the shoulders also perfecting your appearance and make your fairy tale wedding dresses looks so enchanting.
Jasmine Wedding Dress with Crop-Top Design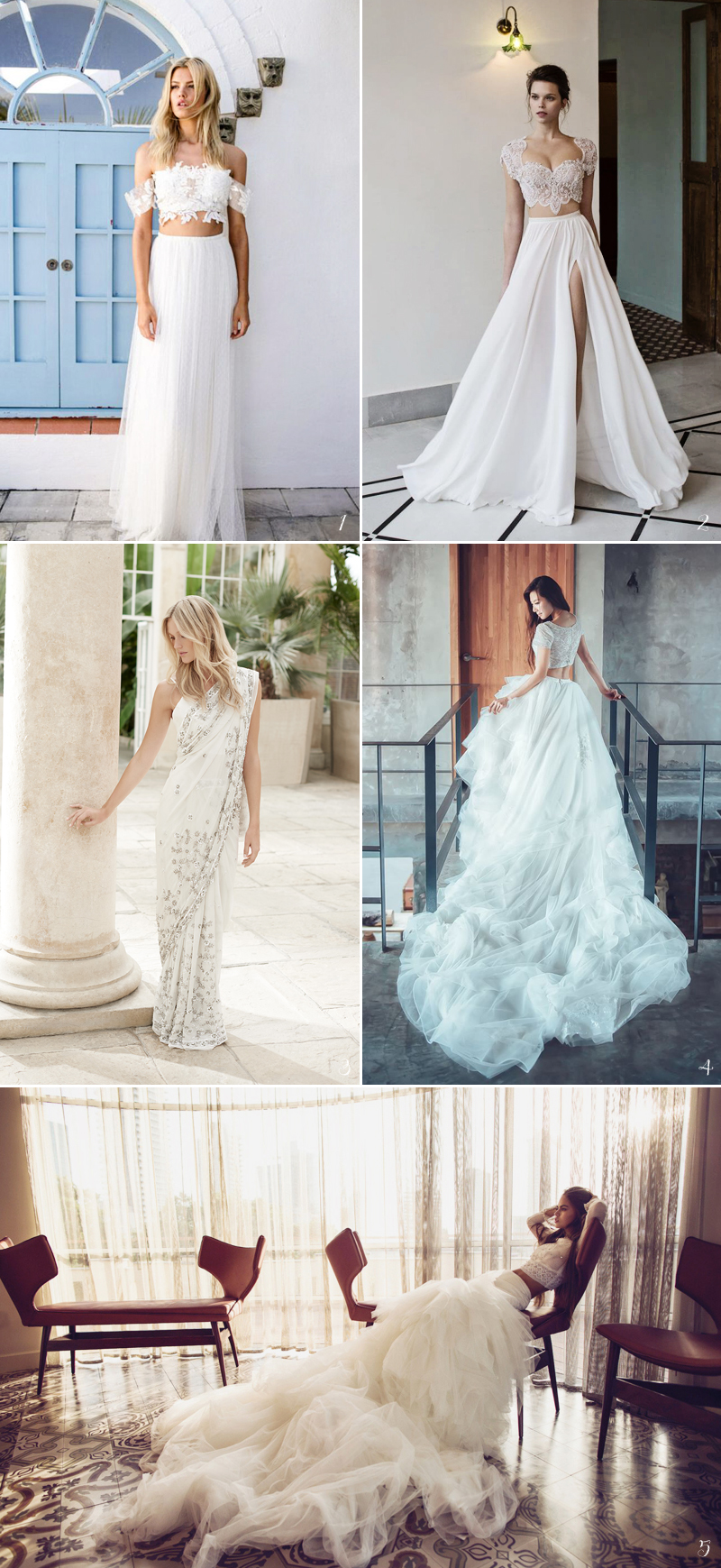 If you like a simple and sexy wedding gown but still carry out a fairy tale concept design, Jasmine wedding dresses are a good choice for you. With crop-top model design, this presents a simple but still modern and elegant. This wedding outfit is suitable to wear in outdoor reception such beach or bohemian wedding.
Ariel Mermaid Wedding Gowns Full Lace and Beaded Design

Then, a modern wedding gown with mermaid model design also not less of modernity, probably it will make your wedding fashion looks so trendy. Then this gown also inspired by Ariel mermaid in fairy tale movie. So, if you want to show something unique, modern, and awesome, these enchanting wedding gowns very recommended for you! especially for romantic Disney Princess brides like you!