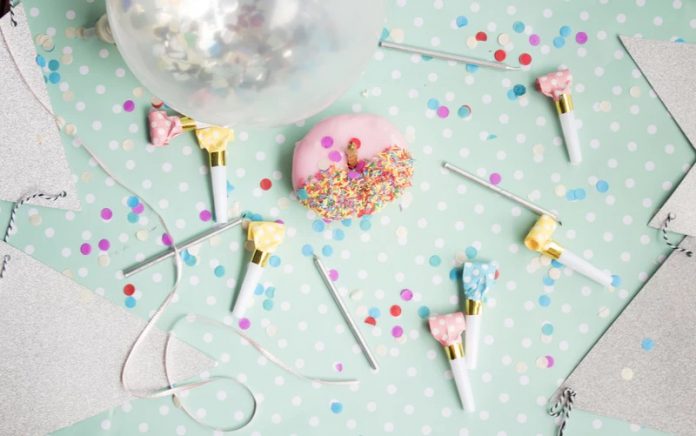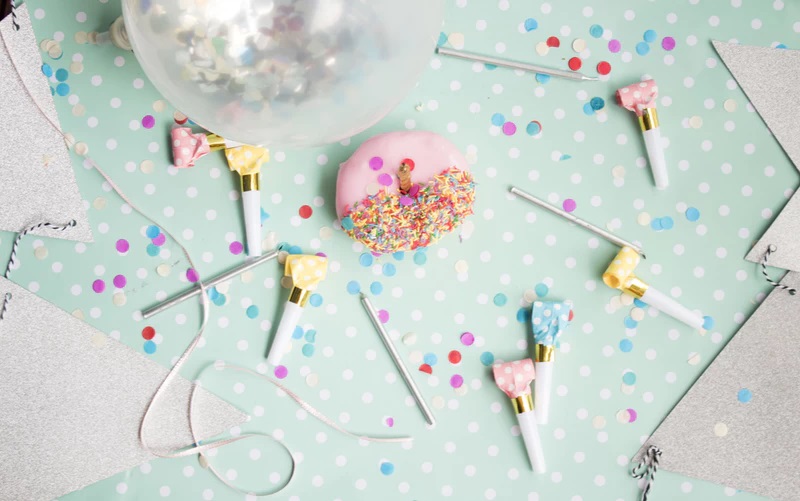 If summer is the official wedding season, then surely the winter holidays are the official engagement season. Each year, thousands of loved-up partners pop the question, thousands of unsuspecting partners say "yes", and our social media feeds are full of ecstatically posed engagement pictures.
If one of your girlfriends has recently got engaged, you may now be faced with the task of planning the hen do. Exciting, right? The hen party has a history reaching way back to the time of the Ancient Greek Empire, but its pre-wedding significance emerged in the 70s as an expression of female empowerment and pride for brides-to-be. With so much history and expectation connected to the hen party, planning the perfect one can be overwhelming for first-time bridesmaids.
In this post, we break down how to plan the perfect hen do in five easy-peasy steps.
Step One: The Hen Chat
First things first, before you make any arrangements, you need to have the "hen chat" with the bride. After all, it's her night, and her voice and opinions should be at the heart of all your hen decisions. Find a nice coffee shop or restaurant and work out the key logistics of the night. Start out with how many people the bride wants to attend. Make sure to get a list of all the names and contact details from the bride during this first meeting so that she doesn't have to worry about wrangling the troops later down the line — and so you don't have to awkwardly uninvite that colleague you invited by accident.
Once you've got the numbers and the contact details down, find out what type of hen party the bride would like. There are thousands of options out there, so don't feel resigned to the same old bar-and-club combo. Spa days are an excellent alternative for a more low-key affair, while adventurous weekends are just ticket for the outgoing bride. Put the feelers out and get a general sense of what direction the festivities should go in.
Step Two: Establish a Budget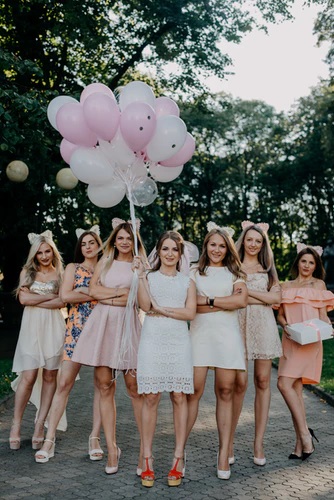 Step number two is arguably the most important step for bridesmaids to get right. Hen parties can quickly become very expensive, and many hen parties fail when the attendees can't dole out the necessary cash for the big night. Allocating a budget and sticking to it will avoid trouble down the line. Set up a spreadsheet that breaks down the maximum amount you want to spend on expenses, including travel, location, accommodation, food, nights out, gifts, souvenirs and activities.
Only once you've established a rough guideline of how much the event will cost should you send out the invites. In your invitations, be sure to mention how much the hens can expect to spend and arrange a date for collecting the cash. It's always a good idea to have as much as possible paid in advance so that you can all enjoy the day — it's better than the alternative of running around like a headless chicken (pun intended) scrambling to get the extra pennies together.
Step Three: Select Your Location
A hen party's success all comes down to location, location, location. Where you throw the party will have a huge impact on everything else, so set the location before you make any other major decisions. Take your insights from the "hen chat" and use that to help you make your selection. Bear in mind who is going to attend — is your group made up mostly of mums who will need to arrange childcare, or are they all working women with busy schedules and only the odd free weekend? Are there some places that would be difficult for some to attend and, if so, how would the bride feel if they weren't there? Whether you're going out in your local town or heading abroad, it's worth keeping these thoughts at the front of your mind.
One of the major mistakes bridesmaids often make when planning a hen do is forgetting about the transport. That gorgeous cottage in the countryside may be big and cheap enough to host all the hens, but if you plan on going out, how are you going to get there? Whether you go from A to B by taxi, train, bus or plane, don't forget to factor the additional cost into your overall budget and the extra time it takes to travel into your schedule.
Step Four: Choose Your Activities
Planning a hen party is different from planning a standard party for your friends. For starters, a hen party is made up of a broad range of people who hail from different parts of the bride's life — alongside old school friends are new relatives-in-law, and next to work colleagues are distant cousins. You need to find a common thread so that everyone can get along and, most importantly, have fun. Organised fun often gets a bad rep, but planned activities and games are a great icebreaker for mixed groups.
When choosing activities, keep the bride's personality and tastes in mind, as well as the crowd you're entertaining. You may have come up with a daring and saucy version of the Mr & Mrs Game, but if the bride is quite shy and uncomfortable talking about her relationship in that way, it's going to be a flop. By the same token, a stripper might sound like a lot of fun, but if the groom's mum is in attendance, it may be more cringe-worthy than enjoyable.
Step Five: Invest in Personalised Party Gear
It wouldn't be a hen party without some hen merch: we're talking personalised t-shirts, bridal sashes, willy straws — the whole lot. These little extras don't add a lot to the budget and are an easy way of elevating the festivities and adding a touch of character to the event, not to mention that personalised clothing serves as a wonderful souvenir.
Personalised t-shirts can unite a mixed bunch of attendees and help make the bride feel centre stage during the party. Overnight goody bags are also an elegant touch; if you're out partying, a can of coke, a couple of paracetamols and some make-up wipes are all super useful and make for a fun post-party goody bag.
Follow these simple steps and you'll throw the best hen party around!