Roowedding.com – There are so many wedding cakes ideas that suitable to choose for your special occasions like a wedding party. Like the sweetest wedding cakes with a variety of unique topping on it, it will make your cake looks attractive. Choose a topping which suitable with your wedding theme. If you are looking for wedding cake styles ideas, this one is the best one for you to choose. Pick one the favorites cake design below! Make your wedding perfect by choosing the right wedding cake selection complete with a beautiful topping also.
Watercolor Wedding Cake Ideas

Watercolor is quite similar like an ombre, this is 2 color combinations which can produce a good and beautiful color. This concept also suitable to apply for a wedding cake. Look at the wedding cake below, there is blue and peach color cake selection that you can choose for your wedding reception. Not only add much of garnish or topping, just choose a simple one like floral, this already makes your cake perfect.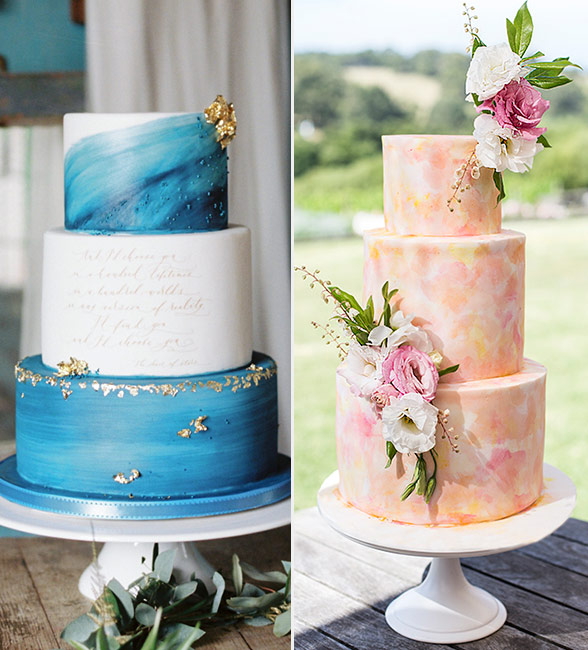 2. Square Wedding Cake
Next, if you are bored with a circular or oval shape for a wedding cake, a square wedding cake shape with layers designs also great option to completing your special moment. Wedding cake styles ideas like this cake below are suitable for indoor wedding concept. This will show a luxury look to your moment. Sugar-coated or other garnishes make the cake sweeter.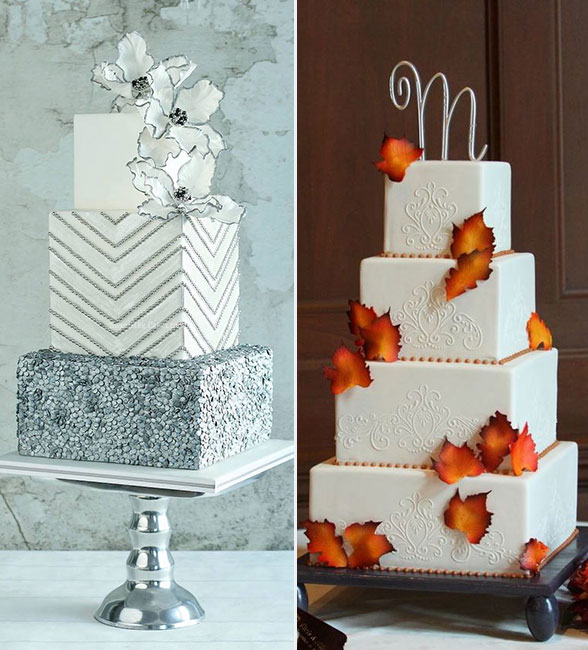 3. Naked Wedding Cake Ideas
Then, if you are looking for simple cake style but present a sweetness look, naked wedding cake like the picture below cover it at all. Without whipped cream as the lining on this cake, your wedding cake looks very simple. Sugar sowing and floral garnish for this wedding cake make it looks quite charming.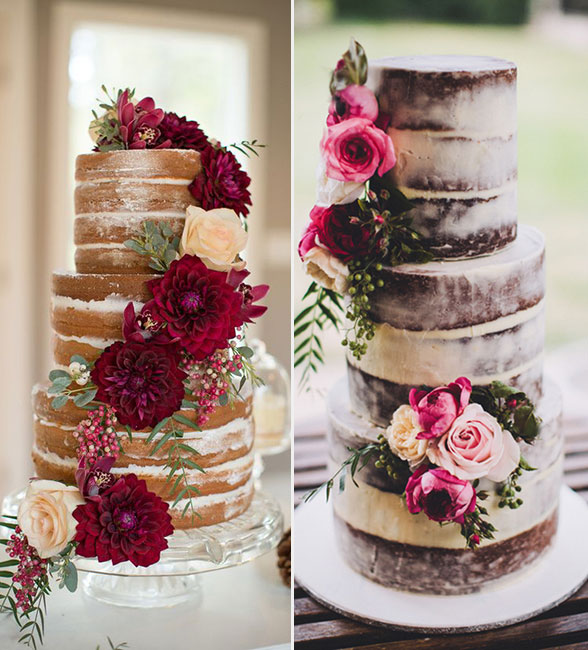 4. Two-Tier Wedding Cake Design
The last one of the sweetest wedding cake that offers here, two-tier style is perfect to apply to the cake. It brings out a sweet and beautiful look that suitable for your wedding cake design. To beautifying the cake, add a floral or greenery garnish on it that you can use also for the topping.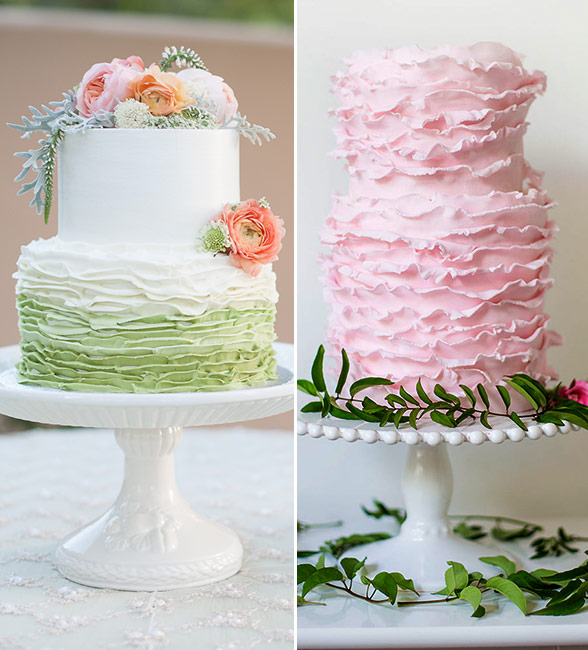 From the sweetest wedding cakes above, which wedding cake styles designs you like?